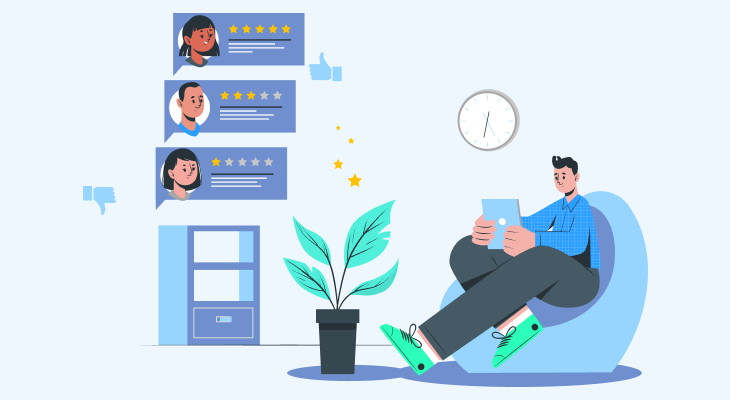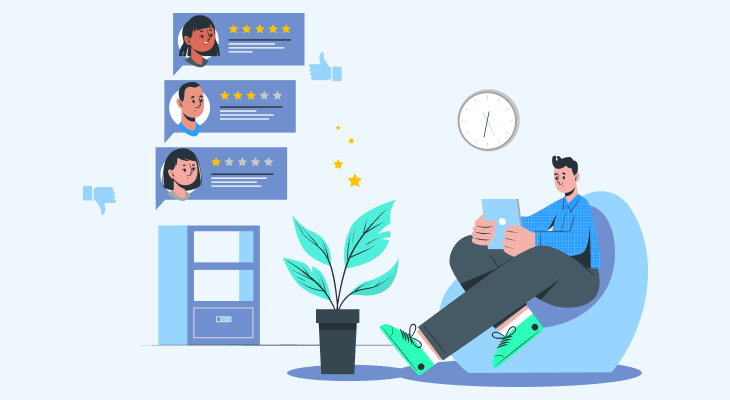 UCLA is one of the distinctive US universities located in Los Angeles, California. It provides comprehensive education and opens various employment opportunities. UCLA has approximately 125 undergraduate programs and 150 graduate programs. Its faculty/student ratio is 1:18. Moreover, you can be here on a 419-acre campus only 8 miles from the Pacific Ocean.
University of California Los Angeles is considered to be one of the most selective US public universities with its acceptance rate of 12.5 %. If you want to become a student of this university, you should be aware of its admissions statistics, and the average ACT/SAT scores and GPAs of the current students.
For its 2018-2019 admission cycle, the acceptance rate of UCLA was 12.4 %. So, only 12 students from 100 were admitted to this university. This makes the overall admission process highly competitive. Here is its admissions statistics:
Statistics (admission 2018-2019)
General number of applications
111,322
% of admitted
12.4 %
% of admitted who were enrolled
43 %
Scores and requirements for the 2020-21 admission cycle
Starting from the 2020-21 admission cycle, all admissions to UCLA schools are test-optional. This means you are not required to submit your ACT or SAT scores, but you still can do this. From the 2022-23 admission cycle, UCLA implements its test-blind policy for all in-state applications. However, the out-of-state applicants will have their option to submit test scores. During the previous 2018-2019 admission cycle, 80 % of the admitted students provided their SAT scores.
GPA
Even if you are not required to submit your tests, your GPA should be 3.0 if you are a California resident or better. For non-residents, this score should be at least 3.4.
How to increase your chances for being admitted
The admission process for UCLA is highly competitive. Only 12 % of applicants are admitted. Their ACT/SAT scores and GPAs are above the average. However, the admission officers evaluate students based not only on these scores. The most important things are their short personal essays, where applicants share their motivation and experience. Think thoroughly about these writings.
Still, students who have their distinct story or talent are often considered more precisely even if their grades and scores are below the average. If you want to increase your chances, think about any extracurricular activities you may tell about.
This university also looks for students who can make their contribution to the local community or even to the world. If you sincerely strive to make this impact and can explain it precisely, you increase your chances dramatically.
Other things you should also consider are your personal qualities and leadership experiences. The UCLA admission officers pay special attention to your personal traits. Leaders are always more successful and will benefit the university after years.
Even your creativity can add bonuses to you, not in terms of writing your documents, but related to your completed projects or ideas that can bring positive outcomes.
In any case, everything depends on the concrete program you are applying to. Some programs are more competitive than others.
Everything depends here on your case. There were situations when students with high GPA scores were rejected, and students whose scores were below the average were admitted.
FAQs
How does the admission board see a profile of its future student?
For UCLA, the studies are about a responsibility first of all. As a prospective UCLA student, you will be charged for making your impact on the world from the moment of being admitted to this university. It also wants to see you as a game-changing and highly influential person. UCLA's graduates are directors, politicians, Nobel Prize winners, scientists, social activists, and researchers.
Instead, UCLA promises to give you all opportunities, resources, and support you need. This is how UCLA sees its interaction with you as its student.
Am I have to pass standardized tests to apply for the UCLA program?
UCLA is very adaptive. Due to the COVID-19 pandemic, it has suspended the requirements related to the standardized tests for students who apply this year. But you are not precluded from taking the ACT or SAT exams and sending your scores if you have such opportunities. UCLA promises to adapt its internal processes to prevent any kind of discrimination in this case.
What is the basic scheme of the admission process to UCLA?
Any person should submit his/her application online along with the non-refundable application fee. He/she also should upload transcripts, any department-specific information (if any), his/her statement of purpose, letters of recommendation, and supplementary information. The concrete list of documents and its content may vary depending on your program.
Can I submit my documents to more than one graduate program?
No. UCLA rules prohibit applying for more than one major with the exception of concurrent degrees. You need to check this point, depending on the type of program you would like to apply to. In any case, we advise you to focus your effort on one program to increase your chances.
What factors does the admission committee evaluate when it decides on my application?
This is determined by the program you are applying for. Such factors as your grades, portfolio, essays, auditions, and standardized test scores are important. But they are not determinants of choice. The UCLA admission officers look at your research interests and the ability of UCLA to support such interests. To have higher chances, you should appear as a person who can make an impact.
What are the basic tips for preparing my application?
You should approach this process carefully. Here are some basic tips for you:
 Start your preparation beforehand. UCLA warns you from submitting your application very close to your deadline because its system had experienced crashes due to the high load before the deadline. From the other side, starting your preparation beforehand can help you to make a well-rounded application, especially essays. 
 Write an essay with the purpose to make you distinct. UCLA admission officers receive hundreds of applications. So, think about carefully on how to express all your motivation, describe precisely your background and potential. Convince your future readers that you are the right candidate for them. 
 Request recommendations that can show your positive traits of character and achievements. 
I have a lot of extracurricular activities. Are they worthy of including?
Definitely, yes. From UCLA's website, we have found out that even extracurricular activities are important for it. They are, for instance:
sports teams in your school;
music bands in your school;
volunteering activity;
community service.
This list is not extensive. You may join and tell UCLA admission officers about any kind of activity that can them overview about your personal growth, values, leadership experience, and potential. This can give them an understanding that you are a contributing person and can benefit both your local community and state. Your experience should demonstrate that you are more than your test scores and grades.
If I am an international student, what TOEFL score should I have?
Having good English skills is extremely important for applying UCLA. This environment is highly competitive, so you need to understand and grasp all study-related matters quickly. From UCLA's website, we have found out that your overall TOEFL should be minimum 87 with its subscores:
listening – 17;
reading – 21;
writing – 25;
speaking – 24.
But, these subscores are minimal. You should work on better results to increase your chances.
Are there any chances to get any scholarship from UCLA?
From UCLA's website, we have found out that your minimum GPA score determines the scholarship requirements. For California applicants, it is 3.0, for non-residents – 3.4. But, you should understand that your chances are higher if you have better results.
Last words and motivation
Being admitted to UCLA is not an easy thing because of the high competition. Luckily, your scores are evaluated, but they are not the major factors that determine the decision on your candidacy. The main thing you should consider is how to distinguish yourself among others and express your motivation. Increase your chances by presenting your career objectives, background, and plan for pursuing some distinctive goals. Your personality interests the selection committee most of all. So, focus not only on your scores but also on your essays.
Even if you have doubts about applying to UCLA, we encourage you to try your effort. If you have doubts about your essays or documents, you can always involve professional paper writers to help you with that.
Will be glad to help you and wish you good luck.