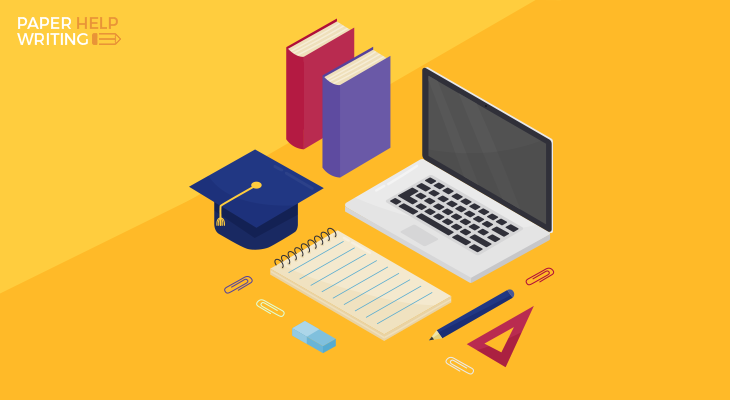 Mastering an analytical essay is one of the keys to completing a wide range of other academic assignments: from research papers to argumentative essays. However, it is not a simple task to complete, so you need to have strong motivation and aspirations to learn everything about the assignment.
To be able to complete an analytical essay is the best way you need to remember the pillars such a task stands on: a proper outline, reliable literature and timely assistance if you are not able to complete the task on your own.
Below you will find all the information you may need on the main purposes and goals of an analytical essay, which will help you to complete it not depending on the urgency and academic level. However, if you are afraid that you won't be able to complete the task on your own, you can get assistance of writing services, which always guarantee outstanding results.
Definition of an Analytical Essay
The point of an analytical essay is clear from its name: it is the task, which aims to analyze a certain work, event or matter. You don't need to narrate a story or to paraphrase a certain event: you need to analyze a piece of work, explaining what methods were used and what impact something has on the market/society/person. For example, if you need to write an analytical essay on a protest in a certain country, you need to explain what were the reasons, which caused the movement, what results can be expected and how the protest influences country's citizens.
Analytical essays can be assigned at both high school and college, so you will most likely face it during your student years. If you really want to understand how a perfect analytical essay should be written, you need to remember that its most important aim is analysis. You should also keep in mind that such task is all about answering a set of questions, making a list of pros and cons, exploring various points of view and so on.
If you want to learn more, just go on reading and we guarantee that you will always know how to write an outstanding analytical essay.
How to Choose a Winning Topic
Here is a brief list of general topics you may find useful, when deciding what to write about:
Are movie actors overpaid?
Should student uniform be compulsory?
The impact of make-up and clothes on teenagers;
Technologies: problem of the modern society;
Should death sentence be prohibited across the world?
Why should people care about endangered species?
Would you live in utopia world?
If you are a literature student, you will face analytical essays even more often. Here are the topics, which will help you to make up your mind:
What are the questions discussed in a certain book?
What are the most widely used terms in literature?
What is the main topic behind '1984'?
Analyze main concepts of justice and mortality in 'The Lovely Bones'.
If you need more ideas, you can always search for topic examples online although sometimes professors give a distinct topic. This may save lots of your nerves on searching for a proper matter to discuss but if it is not interesting, you may lack motivation to complete an essay the best you can.
How to Write a Thesis for Your Analytical Essay
Not depending on the topic you are going to choose for your essay, you should always start with writing a thesis statement. It is a short description of the main idea of your essay, one or two sentences long. However, your thesis may greatly depend on the subject and your own attitude towards it.
Remember to be as persuasive as possible and make your thesis very powerful. For example, if you need to write an analytical literature essay, your thesis should look like this:
'Author's symbolism in the 'Catcher in the Rye' adds a feeling of melancholia throughout the novel'.
If you are not sure how to make a thesis statement in your particular case, you can analyze various works, write out definitions or terms and make several drafts. Remember that your statement shouldn't be general, so try to make it as concrete as possible.
How to Write an Outline for Your Analytical Essay
Students often neglect this stage, as they don't want to waste their time on writing a plan of their future work or simply don't know why it is so important. Experienced writers always advice writing outlines, as they help to fight a fear of a 'white page' and save lots of time on deciding what to write about.
That is why you should always devote some time to writing an outline for your analytical paper. It will help you to follow a particular structure, focus on the important details and always remember what things you wanted to discuss. In such a way, you will never forget about important issues and won't have to store everything in your head. Which is a real blessing for those, who usually forget things!
Another bonus of an outline is that it will make your text understandable and readable, which may even influence your final scores!
Not depending on the topic you have, your outline should consist of three main sections: introduction, body paragraphs and conclusion. Depending on professor's requirements, you may include three to five arguments, which will make your essay a tree- or five-paragraph paper.
Here is how your outline should look like:
Introductory section. Here you need to write a 'hook', which will catch interest of the reader and make him want to learn more. You should also include an introduction to the topic, as well as background data and a thesis statement;
Body paragraphs. Every paragraph should start with a topic sentence with the main claim. The rest of the paragraph should contain evidence and supporting details, as well as a tie;
The last paragraph of your essay should consist of a summary, your paraphrased thesis statement and final thoughts on the subject. If required, you can make prognosis for the future.
How to Write an Introduction for Your Analytical Essay
The first section of your essay should engage the reader and make him want to learn more about the subject. That is why you should always remember three pillars your introduction needs to stand on:
the hook;
thesis;
explaining how you are going to back your thesis.
Usually the most difficult part for the student is the hook. For most of the scholars, writing is a real challenge, so completing a catchy, smart and sharp first sentence may greatly complicate their lives. Remember, your hook is a great chance to impress the audience and intrigue your professor. First, decide what hook will work best for your reader and then use various instruments to polish it. You can include an interesting fact, a thought-provoking question, an anecdote or statistics or combine these elements.
Once you are done with the hook, you need to write a thesis statement. Remember, its main goal is to explain the whole point of your paper and what you think of the topic. It should also show why you think this subject is important and why the reader should spend time on it.
After completing your thesis, you need to write what methods, tools and instruments you are going to use along the way. For example, if you need to analyze a book, you should enumerate literature methods, used by the writer. If it is a historical paper, you need to explain what caused a particular event.
Luckily, modern students have access to multiple online sources, which may greatly simplify the research process. You can download examples of works to understand what claims to provide. They also help to see how the introduction of your essay should look like.
Make sure your first section works as a road map, which helps the reader to understand where your essay will take them. Make sure it is catchy, remarkable and fresh, as no one likes wasting time on reading plain and common texts.
How to Write a Conclusion for Your Analytical Essay
Usually students become more relaxed, when they come to the conclusion section and think that it is not important. However, some professors and even readers prefer getting familiar with this section at once before reading the whole text. That is why you need to be very serious and thoughtful, when completing the final section. Don't forget to use transition phrases to make the text smooth and easy to read.
One of the main secrets of a good conclusion is to start working on it before the introductory section. Another key to success to write your conclusion right after the body paragraphs is to remember all the details of your essay.
In the final section, you need to paraphrase your thesis statement, make a summary of your body paragraphs and provide some predictions for the future. Your conclusion should also contain a so-called final point, the last sentence of the whole work. It can be an explanation, a recommendation or a hook (a joke, a quote and so on). You should avoid providing new details in the final section of your work, as it is a summary of your essay and not a place to generate new ideas.
Here is an example of a thoughtful conclusion:
'Big city inhabitants can often pass by homeless people. Unfortunately, it becomes a common situation and we need to be aware of all the factors, which cause such awful conditions. They may include high levels of unemployment, no support from relatives and friends, too much population, high costs of houses and apartments, which become less and less affordable. There are also such causes, as absence of motivation and mental problems. After a detailed examination of the topic, it is obvious that authorities and citizens themselves need to find a solution of such a problem'.
How to Make a Literature Analytical Essay
If you are asked to write an essay on a piece of literature, especially a poem, you need to keep in mind the most important rules and tips. They include:
Make sure you choose a creative and interesting poem;
Read it carefully a few times before starting to write an essay;
Write down a list of key points. Make sure you take into account such minor issues as voice and tone of the writer, his mood and writing style;
Try to understand and explain the hidden aims and meaning of the book/poem;
Don't neglect completing an outline. Write down all the things you want to include to your introduction, main paragraphs and conclusion;
Paraphrase your thesis statement in the conclusion section;
Don't forget to make a list of used sources and format it according to professor's requirements.
Get Professional Assistance Right Now!
We hope that our detailed article helped you to understand what an analytical essay is about and how to complete it without any efforts. Make sure you return to the text any time you need help. However, what should you do if you are assigned with an analytical essay but don't have enough time or skills? If you don't have a chance to attend every class, to enjoy the offered topic or to improve your writing skills, you can always turn to a writing company.
Professional writing services are able to work on high school and college assignments of all kinds, savings lots of your time and nerves. You can get back to other tasks, concentrate on your hobbies or go on a vacation not worrying for your analytical essay.
If you want to deal with the best market representatives, you should definitely contact PaperHelpWriting. We work only with outstanding writers and they will make sure your order is completed on time and based on all of your demands. With our experts, you will no longer waste your time on finding relevant sources, surfing the internet and struggling to make sentences readable and smooth.
If the delivery date is approaching and you don't have enough time to polish your work or even to write it anew, you can contact us at PaperHelpWriting or fill in the order form on your own. All you need to do is to choose a required assignment type, your topic and academic level, formatting style and deadlines, specifying any other important details and guidelines. After clicking the 'order' button your writer will start working on the essay immediately and you won't have to worry about anything!