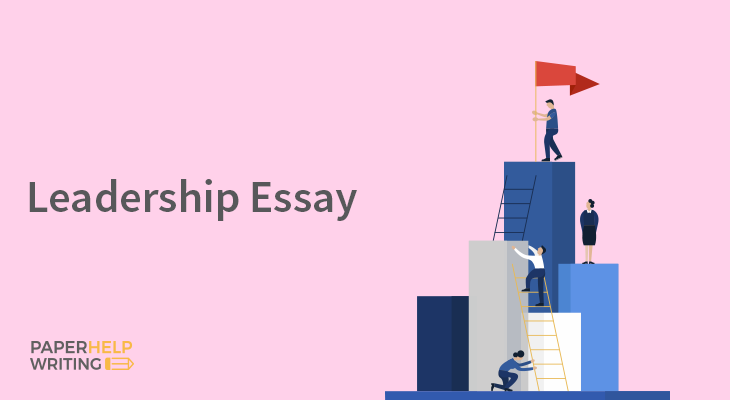 The leadership essay is a kind of academic paper which describes the significant person for the author. It could be any person in the world who have thought you something or even change your life. Such an essay is important not only with its content but with the way of making it. A student must demonstrate his writing skills, knowledge in the subject, ability to use different research methods to describe the topic.
How to choose a topic for leadership essay
It is not easy to pick up one person. So the first recommendation for students is to have their time and think carefully. You may better create a list with your options, so it would be much easy to make a final choice.
To determine the right option, you can check each person according to personal criteria, which are important for you. Among them you may use:
– personality and characteristics;
– actions and work;
– desires and hobbies;
– goals and achievements, etc.
Also, you may choose the best leader according to the exact sphere. For instance, describe the best politician, scientist, actor, etc. The simplest approach is to pick up a well-known celebrity. In addition, you can make a compare essay to describe the leadership of 2 persons and compare their achievements.
Additional advice: try to be creative and choose that person, which is not often chosen. Your tutor has already read about Obama, Confucius, and Keanu Reeves. Remember, if your requirements allow, you can choose a far-fetched person.
Tip: let's determine leadership
If you want to write a good leadership essay, you must identify the definition of this term in the beginning. In general, this term is different for each person. That's why you need to ask yourself what do you mean when considering person to be a leader. Thanks to your answers you will get a comprehensive understanding of the whole task.
In case you are not sure in leadership definition, you can't create an awesome essay for this task. In such a situation you should be ready to study a lot and get more knowledge or ask professional writers for help.
If you really want to write a great leadership essay, you can do it. Use the proper structure and expert recommendations to make every step.
Create an outline
This would be your plan for a leadership essay. Collect all thoughts about your leader even if you consider them to be weak. Such an approach is called brainstorm and allows getting as more different ideas as possible. Later you can analyze them and use the best ones as basic statements.
Write the hook
Of course, you need to start your leadership essay with a relevant introduction. And the best way to do it is to write a hook sentence. It could be a citation, joke, rhetorical question, etc. Your task is to get readers' attention and make them become interested.
Explain the idea of leadership
Don't be afraid to use your own ideas. This part allows the writer sharing his personal understanding of this concept.
You can answer such questions:
– Which skills should a leader have?
– What are the essential personal characteristics of a leader in any sphere?
– What is the role of hierarchy to develop leadership in the community?
Thanks to such answers you can create your main thesis statements for your leadership essay.
Write the body part
This is the main section of the leadership essay, which usually consists of 3-4 paragraphs. It is not a great length, but the author should pay extra attention to each sentence. So express all ideas and explain thesis statements. Keep your text logical, relevant, and comprehensive. Always arrange your information in a proper way and keep a smooth structure.
Share your results
The conclusion is a small part with final ideas about your leadership essay. Notice, that this is your last chance to show your readers the power of your words. The main important thing here is not to overload the conclusion with meaningless statements. Try to add the only summary of your paperwork.
How to make a perfect leadership essay:
– read your paper again in 1-2 days to correct weak parts;
– use active voice in sentences to make a paper more readable;
– use your knowledge in leadership, history, social science to improve your content;
– keep all requirements according to used formatting style;
– proofread your paper to avoid stupid misprints and mistakes in the text;
– ask for feedback, so you can improve your skills in writing a leadership essay.
In general students have no great issues in writing leadership essay. But of course, there are so many traps and pitfalls you can face with. For instance, weak writing, bad topic, lack of skills and knowledge, etc.
That's why the best option in such cases is to hire a professional writer, who can make and proofread your paperwork, and even propose several topics. Leave all your doubts and ask for expert help right now. It is a guaranty of the highest mark without any efforts in studying!