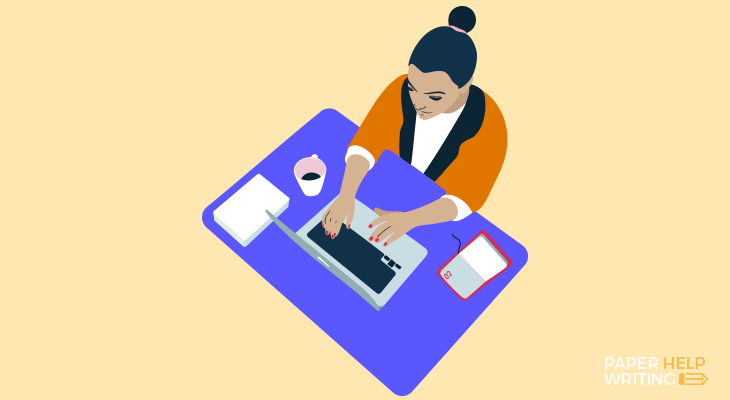 The most common reason why you need to write a personal essay is an admission to college. There is a lot at stake when you're writing a personal essay for college, and the essay writing knowledge you have from school may not be enough to get you into your dream college. Here is a complete guide on writing a successful personal essay.
Writing a personal essay
At first glance, creating a winning personal essay doesn't seem too complicated. Like any other essay, your personal essay should consist of 5 parts: introduction, three body paragraph, and conclusion. However, if you think that all you need to do is write a little about yourself, you're definitely wrong. The purpose of a personal essay is to demonstrate the growth of your personality and the development of your skills through notable and memorable events from your life. The stories you tell and the way you describe yourself should all work towards making you the best possible candidate for the college of your choice. Good topics for personal essays include:
Friendship
Love
Leadership
Mistakes
Conflicts
Respect
Rivalry
Hatred
Cultural identity
Life lessons
Of course, the list of topics for a personal essay doesn't stop there. There are no rules limiting your choice of topics and writing techniques, as long as they all serve the same purpose of presenting you in the most favorable light.
Personal essay outline
The first thing to know about the outline of your personal essay is that the good old formula of 5 by 5 works perfectly here. You need to write five paragraphs, each consisting of five sentences. That way you can stay precisely on topic without being too brief or losing your line of thought. They key for writing a winning personal stay is to be as honest as possible. There are no forbidden topics for personal essay if their use is justified by the purpose of your writing. Even the topics that may be considered sensitive can still be used in a personal essay – often the most daring essays are the most successful ones.
Before you begin writing the essay, make a list of things you want to include in your work. It can be names, dates, places, events, news, and anything you feel made you the person you are today. It is also a popular technique among students to illustrate their own life experiences with pieces of biography from celebrities, politicians, and writers. You can use a piece of celebrity experience too, but as long as it's closely connected to your own life story. If you decide to mention other people or quote their works, make sure to properly cite the sources using one of the styles that is accepted at your school: MLA, APA, Harvard, Turabian, or other.
Personal essay structure
The structure of a personal essay is something you're definitely familiar with if you've written at least one other essay throughout your academic journey. You start with the introduction, present the main points of the essay in the body paragraphs, and finish your writing with a conclusion. Now let's look at each of those three parts in detail.
Introduction
The purpose of the introduction is to catch the attention of the reader – in your case, the attention of the college admission officer – and convince that person to keep reading your work. To do that, you can start your writing with a hook – a particularly powerful sentence that sets the tone for the rest of the essay. The hook, depending on the type and content of your work, can be anything from a quote to a metaphor and from a joke to a piece of statistics. The only requirement is that the hook works and enhances rather than contradicts the main point of your essay.
In your introduction, you should also offer a setting for your story. Explain who the main characters are, when and where the story takes place, and what else, in your opinion, the college admission officer needs to know before moving on to the main body paragraphs. The final sentence of your essay needs to be a thesis statement, which you will then support with body paragraphs.
Body paragraphs
In order to keep your personal essay short and impressive, don't include more than 3 body paragraphs into your essay. Always keep your outline at hand, so that you can return to it and focus on the topic in front of you. The structure of your body paragraphs should follow a chronological order of events: there are some winning personal essays that have ignored that rule, but most admission officers still prefer a clear writing logic.
Each paragraph should begin with an introductory sentence and end with a brief conclusion. If you want to score extra points for your writing, end each paragraph with a phrase that will transition the reader to the next paragraph without giving out too many details. Keep the length of every paragraph to 5-10 lines not to overwhelm the reader.
The language of your personal essay body paragraphs needs to be vivid and emotional. Your text needs to show, rather than tell, everything you've gone through prior to this moment. Don't be afraid of seeming too honest and open-minded in your personal essay – college admission officers love when students freely express themselves and share their opinions and experiences.
Conclusion
The conclusion of your personal essay needs to be closely connected to the introduction and the body paragraphs. You need to state once again how exactly the events from the body paragraphs lead to the results described in the conclusion. The conclusion does not need to be too long – it can range from 2 to 10 sentences. At the end of your conclusion, you can give the readers some more food for thought – for example, include a piece of statistics that will provoke further thinking in anyone reading your work.
Personal essay do's and don'ts
To get an even clearer idea on what your personal essay should and should not include, here is a list of do's and don'ts.
Do's
Follow a straightforward essay structure that you also need to state in the outline.
Keep your writing brief by avoiding unnecessary details.
Remain positive throughout of your writing, stating that even negative events in your life had a positive outcome.
Be truthful when retelling your past experiences.
Don't focus just on your good qualities – the reader should know you're a human too, with some negative qualities as well.
Don'ts
Don't hide your insecurities and anxieties – they also shape you as a person.
Don't exceed the recommended length of your essay.
Don't mention important story details only to never mention them again.
Writing a personal essay isn't the easiest job in the world, but when you know why you're doing it and are confident that you will succeed, the person reading your essay will sense your confidence and your goals will be fulfilled.