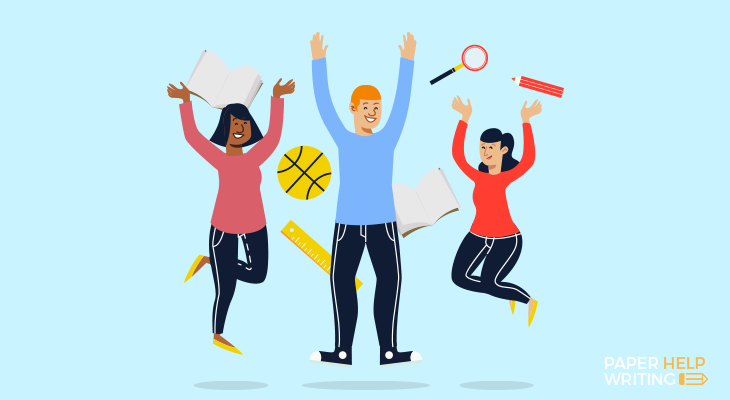 A biography essay is a piece of writing that describes the life and achievements of a particular person. The person is usually required to be famous: you can write an equally successful biography essay about a musician, politician, writer, athlete, or anyone with a significance in any field – for example, a scientist or a historical figure. The objective of a biography essay is to present someone's life in an interesting way with plenty of facts and a lot of evidence to their contribution to the world.
Working on a biography essay isn't too complicated: you should start by writing an introduction, where you'll need to pay special attention to the thesis statement. Then use the body paragraphs to support the thesis statement, and in the end add a conclusion, where you can once again reflect on the place of the subject of your essay. Here is a step by step guide to writing a biography essay.
1. Choose your subject
In order to be interesting for the readers, the subject of your essay should be well-known. We also recommend choosing a person you're personally interested in – that way you'll be more compelled to do an extensive research. Plus, writing about someone truly famous makes it easier for you to locate enough credible sources for your writing.
2. Do your research
The more sources you read about your chosen subject of the biography essay, the more complete and well-rounded your opinion of the person will be. It's a good idea to read polarizing materials with completely different views on the subject. Don't forget to take notes while you're doing your research – you can come back to the most interesting parts later or use some of the most impressive fragments as quotes.
3. Write an outline
The outline will serve as a backbone for your work – you will be always able to refer to it and make sure you're not missing anything. The most common structure of an outline is a five-paragraph structure, which includes an introduction, three body paragraphs, and a conclusion. Unless your teacher requested you to use another structure, stick to this one.
4. Write the introduction
The aim of the introduction is to get the reader hooked on your essay and persuade them to continue reading. In order to be compelling and memorable, your introduction must include at least one of the following introduction writing techniques:
Open up your introduction with a quote about your subject from a reputable source. The quote should be very attention-grabbing – in this case it will serve as a hook.
Mention something incredible your subject had achieved – whether it's a sports record, an invention, or an important political decision.
Include a short life story or an anecdote from the biography of your subject to give the readers an insight into who he really was.
5. Write a thesis statement
The introduction to your biography essay should start with a thesis statement, which will then be featured throughout the essay. A thesis statement should be bold and argumentative, so that you could effectively prove your point using the next three body paragraphs.
6. Body paragraphs
The longest and most informative part of your essay are the three body paragraphs. This is where you will include all the information you gathered during the research part. Try to include as many facts about the person you're writing about as possible to give the most well-rounded portrait of their personality. Focus not only on their well-known biography facts like career and achievements, but also the less-known facts that still contribute to their personality, like personal life and social circle. A good idea here is to include some controversial facts that will spark further discussion.
7. Conclusion
The conclusion should serve as a logical ending to your work. Don't simply retell the ideas you've already mentioned in the previous chapters, but also don't introduce any new ideas. The conclusion is a place for wrapping up your essay, reinstating your thesis statement, and offering the readers some food for thought. Consider once again reminding the readers what is significant about your essay subject, what is their contribution to their field, and why you believe they are a worthy subject for a biography essay.