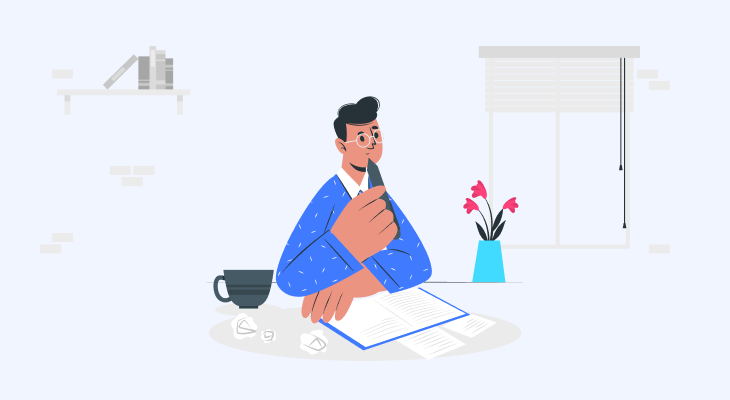 This is a sentence summing up the key paper's points. Usually, it is placed near the end of the intro. Depending on the essay type, your thesis might look different. However, the thesis statement must always state the central idea clearly. The rest in your paper must relate back to that idea.
You may find thesis in many places (advertisement, a lawyer's closing claim, a debate speech). However, the paper is the most commonplace for it.
No matter whether you are composing a compare and contrast statement, an informative paper, or an argumentative essay, you still need the thesis statement. Your claim will be flat without a thesis, and your data is unconcentrated. As long as a thesis is so necessary, you would better check out some specific tips on the way to write it effectively. The bad news about the thesis is that you should never get an A for your paper without a proper thesis statement. Your professor might look at this factor first.
Why Compose a Thesis Statement?
Initially, the solid thesis statement for an essay will influence the professor's feedback on your paper and the final grade for it. Secondly, it makes an essay concentrated and logical, making the writing process easier for you. As soon as you figure out the key idea, expressing it in an intelligible, brief, and clear thesis, the rest of your essay's paragraphs would be based on it.
Then, your reasoning will not distract you, so you will not turn your paper into weak claims. Thirdly, the thesis statement summarizes the topic, declaring the position. You will need a solid thesis to convince your audience that your essay is worth reading.
The Components of the Thesis Statement for an Essay
The paper thesis should consist of these 4 components:
The central essay's idea in a simple sentence.
The reason you back up this idea.
The counterargument.
The valid piece of data supporting your position.
Having all these points, you are supposed to organize them in a few or one sentence, utilizing linking words and transitions.
The Features of the Solid Thesis Statement
It is informative and brief.
A clear claim is presented on the problem you back up.
It features a logical basis. You should support it with facts and logic in any case.
Meaning, your thesis statement must identify the major points, the claim, and the topic you will utilize in the paper to back up the claim.
Depending on the essay type, the thesis may be different:
Composing a response or a review, the thesis should contain the opinion, based on the components of a book, article, or film, the way they influenced you as the audience.
Composing a business or literary analysis, the thesis should reflect the critical method and finding you have applied to reach it.
In compare/contrast paper, you must point out the differences and similarities of the works that were discussed in the thesis and elaborate on the paper's body details.
Writing a reflection or personal narrative, the thesis must contain the crucial idea you want to share and the one you have learned.
Coming Up With a Thesis
At the beginning of the writing process, you must produce the initial thesis. Once you decide on your paper topic, you should work out things you want to elaborate on – your essay will be provided with structure and direction by a clear thesis.
Step 1. Begin with a question.
You may already have some questions about your task. However, if not, you should try to create it yourself. Define the things you want to decide or find out about your topic.
Step 2. Compose the initial answer.
Once you do initial research, you might formulate the tentative answer to your question. It might be easy, and it must guide the writing and researching process. Composing the argumentative paper, the answer might take a specific position on the problem and pick a side.
Step 3. Develop your answer.
Now you are supposed to consider how you will convince the reader and why your answer is this way. Beginning writing and reading more about your topic, the answer must get more detailed. The final thesis should not just state the position, but it has to summarize the overall claim.
What Makes a Proper Thesis Statement?
The most appropriate thesis statements are coherent, contentious, and concise.
Coherent
Your thesis should mention a few topic aspects. However, they must all add up to the coherent whole. They must express one main idea.
Everything which is mentioned in the thesis must be explained and supported in the rest part of the essay.
Contentious
The thesis must not be an easy statement of the common knowledge fact. A proper thesis is an argument requiring further analysis and evidence to support it.
In the argumentative paper, the thesis must be something that other people might disagree with or question.
Concise
A proper thesis is sweet and short. You should not utilize more words than important. Just state your point directly and clearly in a few sentences.
Two Categories of Thesis Statements: Persuasive and Informative
Similar to different essay types, there are various thesis statement types. A thesis might match the paper.
For instance, if you write an informative paper, you must generate an informative thesis. You should declare your motives in this paper. Then, you should guide your reader to the specific conclusion.
Example: "To make a jelly sandwich, you should find a knife, and spread the condiment."
Whether narrative, argumentative, or compare/contrast feature thesis statements, other paper types take a position and argue it. Meaning, unless your target is just to inform, the thesis must be persuasive. The persuasive thesis must usually contain the reason and opinion, claiming why it is true.
Example: "Jelly sandwich is the best sandwich type since they taste good and are easy to make."
In such a persuasive thesis statement, the opinion is stated.
Two Styles of the Thesis Statements
As long as there might be two various thesis statement types, you might also use two common basic styles.
The first style utilizes a list of 2 or more points. This thesis style is ideal for a short paper containing only 2 or 3 body paragraphs. Such a basic 5-paragraph paper is common for high and middle school tasks.
In college, 5-paragraph papers are becoming far and few between because paper length gets longer. Do you imagine having 5-paragraphs in a 6-page essay? If the paper is longer, you will need a more versatile thesis. Instead of mentioning 2 or 3 distinct points, the thesis might list a single overarching point that all main body paragraphs might tie into.
The Main Qualities of the Good Thesis Statement
Writing a thesis, you should consider such qualities as format, position in your paper, length, and the way the claim is if it comes to strength.
Length: The thesis might be both short and long. It depends on the points' number it mentions. Nevertheless, in most cases, it is a single concise sentence. It should contain at least 2 clauses (a dependent clause and an independent clause). You might target one sentence which is more than 2 lines and 30-40 words long.
Position: The thesis always belongs to the start of the paper since it is a sentence telling your reader the things the writer plans to discuss. Professors will have various preferences for the thesis location. However, ideally, it must be placed in the intro, within the final 2-3 sentences.
Strength: In the aftermath, if you want to have a strong persuasive thesis, it should be arguable. Meaning, the statement is not common knowledge and not obvious.
Example of the weak thesis: "Jelly sandwich is easy to cook because it features only two ingredients."
Example of the stronger thesis: "Jelly sandwich is fun to eat since it slides around."
Creating a thesis statement supposes a lot of thinking. Nevertheless, as long as the thesis might contain the claim in a few words, you should spend some time creating a sentence. It might direct your claim and research, so the paper is concentrated, tight, and stimulating the readers to think.
Final Thoughts
If you wish to compose a strong and solid thesis, you must brainstorm your topic well. You might take a paper's sheet and jot down everything coming up to your mind. The next thing you would better do is to limit it to a certain area. Thirdly, you should create a question and be ready to answer it. The answer to your question will be stated in your thesis statement.
What Should I Do If I Need Some Help?
It is not surprising that writing a thesis statement might be difficult for someone who is doing it for the first time in their lives. If you feel you cannot generate a great thesis statement or paper yourself, you can always reach us for some assistance.
We are a team of professional editors and writers who work 24/7 to help you deal with the complexity of your work. Contact us for essay help right now and get an "A" grade!