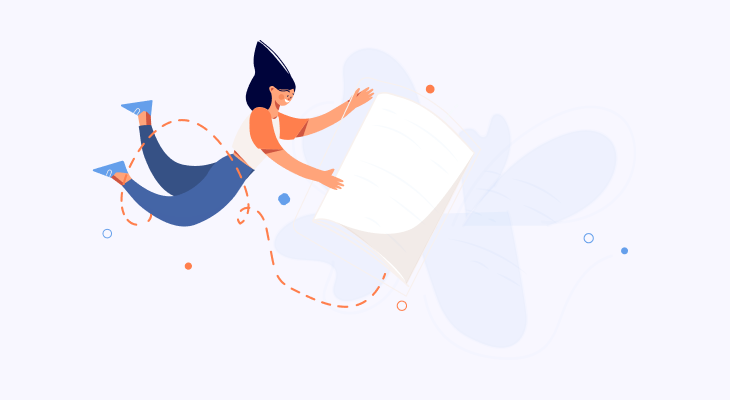 Convincing speeches are those that touch upon the hearts of people who listen to them. Humorous and persuasive details give a good vibe to the whole speech. Moreover, they have a unique effect that boosts the speaker's value.
A funny and convincing speech arouses a cheerful reaction of the audience from the very speech beginning. Obviously, the speech should hinge upon many factors, such as occasion type, situation, and audience. It is common to make funny speeches on quite serious topics. Involving amusing remarks into a serious speech when the situation allows is a good strategy to get closer contact with the audience. In this article, we suggest a list of funny speech topics and useful pieces of advice for delivering a great speech for any event.
In What Cases Is Funny Speech Suitable?
A speech is considered a formal talk, which is made to the audience with a specific aim. Humor is essential in such speeches, as it helps establish a better connection and creating a positive impression. It all may be used to the speaker's advantage. Humor also demonstrates warm personality traits and friendliness. There are many kinds of speeches:
Motivational speeches. It aims at motivating the audience, inspiring them to take action. Funny topics are a perfect match for this.
Ceremonial speeches. They are connected with a certain person, place, idea, or event. Its purpose is to celebrate the common achievements and values to condemn the common faults. This is also the kind of speech, which is delivered by college students at their graduation ceremony.
Expository speech. It is a detailed explanation of a certain idea, process, or event. Funny topics are not suitable for this type.
Demonstrative speech. In a nutshell, it is an explanation of how to complete a certain task or process. To reduce the tension, you can use a couple of jokes.
Persuasive speech. It is intent on convincing the audience to agree with the speaker's viewpoint. The speaker provides arguments for his position. This type can also be called fact or argument-based. Depending on the situation, it can be used for feelings or moral values. Funny topics are not quite appropriate. You can add a bit of humor but do it carefully.
Some funny remarks are appropriate for any of these types. However, you should remember that the speech has another main aim, and jokes just add brightness to it. Make sure to achieve all the aims first and only then add a bit of amusement.
X Rules to Make an Amusing Speech Effective
Funny speeches and funny topics are not suitable for occasions requiring professional conversation. For instance, if you are presenting a paper, your time is restricted. Or when you are handling a controversial ethical topic, it is absolutely not recommended to include any humor at all.
Since you've decided to use humor and your topic allows it, here are some pieces of advice on delivering an amazing, hilarious speech.
Select a Topic
Think about aspects of your serious topic, which need a fresh and light look. Write down your ideas and pick those that are put in the bull's eye.
Mind Your Audience
Adapt your speech to the people who are going to listen to it. Besides, consider the style, content, environment, and type of occasion. Pick the most appropriate words, which would both cover the speech aims and humor. Take into account even such small specifics, as the speeches delivered before yours, date, location, etc.
Explore the Strategies to Make the Audience Laugh
Among those you can single out mocking yourself or the circumstances, defining the absurdities, which show how irrational we are. Thinking too much about the humor can ruin the whole effect. You can exaggerate or dramatize small matters till they are absurd. Roleplay is also good. Pretend to be a cruel or paranoid person when you make judgments on something.
Deliver Your Speech to Someone and See Their Reaction
If you don't be the only person laughing, try to deliver your speech to someone else. The same jokes may seem funny to the author but not clear to the audience. Ask them for reviews if necessary.
Practice, Practice, and Practice
This is a perfect way to rehearse. Deliver your speech many times, especially in front of someone else. This will make you feel more confident. Mind not only the content but also the way you make the speech. Pay attention to the tempo, pauses, intonation.
X Original and Amusing Speech Topics
Here is a list of great speech topics to choose from. We hope you can find the perfect one there.
Persuasive Topics
Don't grow up. You'll get trapped.
Why are raccoons better than people?
There are people who smoke only to make others angry.
Kids are the only ones who benefit from marriage.
Why do the banned things get more tempting?
5 reasons cats think humans are their slaves.
Are social media and the presidency compatible?
Dumb felons are more dangerous for humanity than intelligent ones.
Wearing skinny jeans needs to be banned for men.
Why should the drinking age be lowered?
Limit the options to make your choices simpler.
How to convince someone to take the fall for your fault.
Informative Speech Topics
Answering the spam emails may result in interesting stories
Why do animals need more rights than humans?
Being irritating is a talent.
Eat the yummiest part of the meal first.
How having siblings can make kids not so selfish.
Why people think horoscopes are useless but continue reading them.
If you pretend to help kids doesn't mean you can play with their toys.
Topics Suitable for Any Event
Procrastination – the thing that unites people all over the globe.
Why do the dogs feel so much guilt?
Being absolutely sincere doesn't bring any advantages.
A way to your man's heart goes through his stomach.
May our lives be as good as they seem to be on Instagram.
Cool people seem weird in the eyes of stupid ones.
Mistakes are the only way to learn for most people.
Men gossip more than women.
Motivational Speech Topics
If I'm online, I still exist.
Brief instruction for starters – start.
Human weakness – experienced enough to know better, stupid enough to do it anyway.
The key life goal is to be young as late as possible.
Customers are not always right – a different look at traditional values.
What would happen to people if the Internet was slowed?
Why are blondes smart?
Pick up lines really work.
Amusing Topics to Draw the Audience Attention
Harry Potter should be banned for promoting witchcraft.
Keep your mother away from social media.
Robotics will make us the laziest creatures on Earth.
How the comfortableness of your shoes affects your good manners and sociability.
Men are happier than women.
Adult children who live with parents could be a pain.
Is getting drunk a brainstorming to find new ideas?
Don't name your kid with the name of a hurricane.
How the clothes you wear affects you during the day.
If you want to always remember your anniversary, just forget it once.
Prepare Your Speech With Our Help
Hopefully, the list we suggested helped you select a funny speech topic. If you still don't feel confident enough to write a speech by yourself, you can use our assistance. You can order a speech on any topic on our website.
We provide you with full writing assistance, which starts with selecting a topic and ends with editing and proofreading according to your requirements. You are only a few steps away from your perfect speech. All you need to do is place an order on your website and inform us about the details that are necessary to include.
We guarantee a unique, high-quality speech without any kind of mistake. We also provide you with free unrestricted revisions to make sure you are happy with every single detail of your speech.
We hire only experienced paper writers who are creative and professional. You also have an opportunity to select the writer yourself according to personal preferences and ratings. The highlight of our services is the ability to communicate with your writer directly. We return your money if you are not satisfied with the result of our work. Our pricing system is flexible, and your order price will be calculated immediately after you filled the order form.