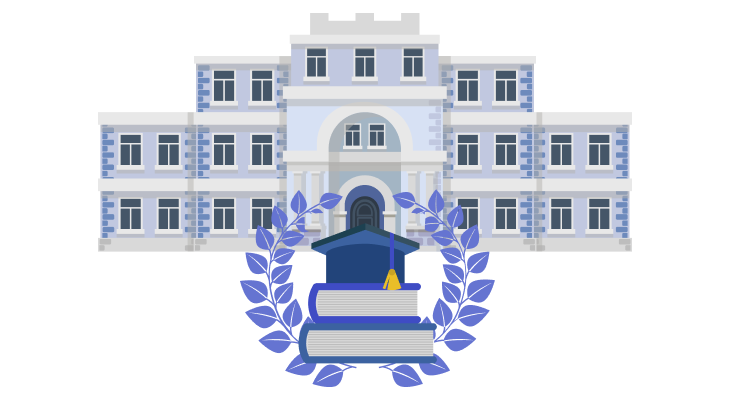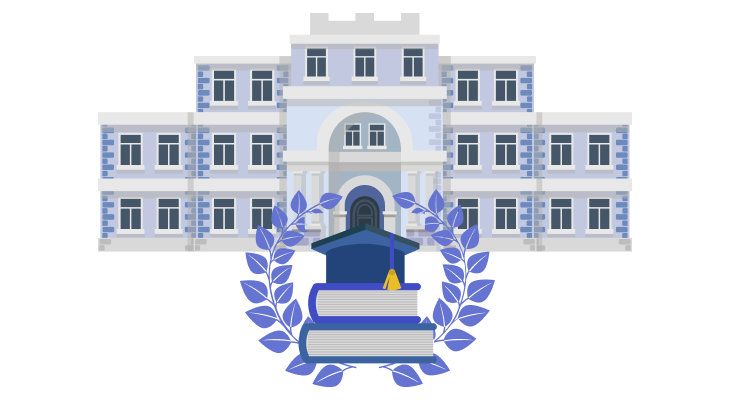 Yale University is one of the most famous universities in the USA that's also well-known in the whole world. Yale is a part of the Ivy League, and it's a dream place to study for thousands of students. Nevertheless, Yale is one of the most selective universities; it has pretty high standards and requirements for applicants.
There are a lot of privileges of studying at Yale, such as great quality of education, large historic campus, the best resources for studying, the prestigious reputation of the university. Therefore, if you want to be Yale's student, you will have to face serious competition.
There are 14 residential colleges creating a big community of Yale's students.
Yale invites top students with the highest grades and the most significant achievements not only from the USA but from other countries too. To know your chances to be admitted to Yale University, you can learn about its acceptance rate, some statistics about admission, and general requirements you'll have to follow.
Acceptance rate of Yale University
Let's get straight to the point. According to the data from 2018-19 years, the acceptance rate of Yale scored 6.1%. It means that only six people out of 100 applicants will be admitted. It makes Yale one of the most selective universities in the country. Only Princeton, Harvard, Stanford, and Columbia universities happened to be more selective than Yale.
The number of applicants in 2018-19 reached 36 844 people, and only 6.1% of them were admitted to studying. Important to mention that in the year 2017, the total amount of incoming students was increased to 6 200 instead of 5 400. But the next year, the acceptance rate happened to be the lowest ever. It totally confirms the fact that Yale University picks only outstanding students to join the prestigious Ivy League institution.
If you are ready to compete, here is advice on how to make yourself more likely to be accepted at Yale. Think about early action – due to recent data, the acceptance rate among people who applied early was 9% higher than the general one. Consider applying early, if you see Yale as the preferable university for you.
Yale GPA requirements
GPA scores are as important as SAT and ACT in order to be admitted to Yale. Some educational institutions mention the minimum GPA level that you can have to be considered as a potential student. But usually, the average GPA of students is way higher than the minimum requirements. So, you should pay attention to the average grades of applicants who have been successfully enrolled in university.
At Yale, the average GPA among the students is 4.14. It is a pretty high standard; you have to be one of the most successful students in your class. Competition is real! Therefore, to be prepared for it, you should try your best at school and get as many A's as possible. And do not forget about extracurricular activities. Academics are pretty important, especially for Yale University, but extra achievements will definitely give you extra points.
If you already know that your GPA will not reach 4.14, you should try hard to compensate it with high SAT and ACT scores. But it won't be easy – the average SAT, and ACT scores of Yale students are really high too.
Required ACT and SAT scores
SAT score you need to compete
When you are applying for enrollment into Yale university, you have to submit SAT or ACT scores. SAT is a more popular one among the admitted applicants. Obviously, your grades should be as high as possible. The average score of the half of Yale students is 720-770, a quarter of them have scores above 770, another quarter – below 720. This data based on the reading and writing part and situation with the math section isn't very different. Half of the students have scores between 740 and 800, a quarter of them scored below these numbers, and the quarter got the highest grade. Using these numbers, we can conclude that your total SAT scores should be higher than in 1570, so you can have a chance to be enrolled at Yale University.
The essay part is not necessary, but if you chose to complete it, you have to report the score to Yale by yourself.
Perfect ACT scores for Yale University
Instead of SAT, you can submit ACT scores, half of the applicants did it in the 2018-19 academic year. Let's see some data from recent years – 50% of students enrolled in Yale had composite scores between 33 and 35, another half of them had grades below and above these. As you can see, you have to present the highest grades and do not forget about individual ACT subscores. Writing part of ACT is not necessary, but you can self-report writing subscore to university if you have to.
More requirements you need to know
There are several things that are necessary to submit to be admitted into Yale. Here is a list of them, so you won't forget any point.
As you already know, your scores have a big impact on whether you get into Yale or not, because it shows the level of your knowledge.
Don't forget about this document; it's pretty important for your self-presentation too.
Transcript
Counselor letter
This paper describes you as a student; it will help the Yale committee understand what kind of student you are from the point of view of the counselor. It has to convince the committee that you deserve to be enrolled in the university you are applying for.
Two recommendations from your teachers
These are similar to the counselor's letter but from teachers. Obviously, these papers should complement your abilities and accomplishments in the best way.
Application fee (80 dollars)
For application, it's necessary to pay a fee or submit a fee waiver.
Supplementary writing questions
There are all documents you have to submit, but if you are a foreign student, the requirement for you is slightly different. Search for them on Yale's website to prepare every necessary paper.
How to get into prestigious Yale University
Some statistics
Let's get through some statistics from previous years. Yale has admitted students from all the states and also international students from 57 countries. 65% of students finished public high schools, and 20% of Yale's freshman class were given Pell Grants. It's important to mention that 47% of Yale's students are people of color.
When it comes to enrollment, academics have always been the main selection criteria at Yale. University aims to educate the most successful, intelligent, and talented students. Therefore, it's not a surprise that 95% of admitted applicants were in the top 10%of students in their schools. In recent years students showed the best academic qualities ever, so the university's expectations for students are pretty high for now.
The committee of Yale mentioned that nearly 75% of students that apply for studying are qualified enough to be enrolled. That statement is based on scores of students; most of them have no trouble with reaching the necessary points. The academics of applicants prove the high level of intelligence among them. It's one of the most important criteria for the admission committee of Yale University.
What else can help you get into Yale
But if all the applicants are so clever, what is special about those who were admitted? There are other points that can help you to get into Yale. For example, the passions and achievements you have. You can present the projects you are proud of, the biggest achievements of your school years, your personal passions and accomplishments connected to them. Not only can good grades define you, but your desire to change the world and be professional in your field.
Another point that can differentiate you from your competitors is a meaningful essay. This writing can help you highlight your strengths, describe your best qualities, and uniqueness of your experience. Make it catchy and strong to attract the attention of the committee to your candidacy. 
Not only good grades describe you as a great student. If you want to attend such a prestigious university as Yale, you have to be extra. Therefore, submit information about your extracurricular activities. It will present you not as an ordinary student, but as a diligent one with a passion for some important subject.
Finally, don't forget about the good recommendations. These are authoritative documents that have a big impact on your image as a student.
As you can see, it's not easy to become a student at Yale University. This famous college wants to have only outstanding students with great abilities and perspectives. If you are choosing between different universities, it's important to know that Yale is more concentrated on academics than, for example, Harvard. Consider entering Harvard, if you are focused on leadership, social engagement, and other non-academic points. Otherwise, if you are passionate about academic topics, Yale is a perfect choice for you. But remember that you have to be outstanding in order to be admitted to Yale, therefore, always try to achieve more than just good grades.