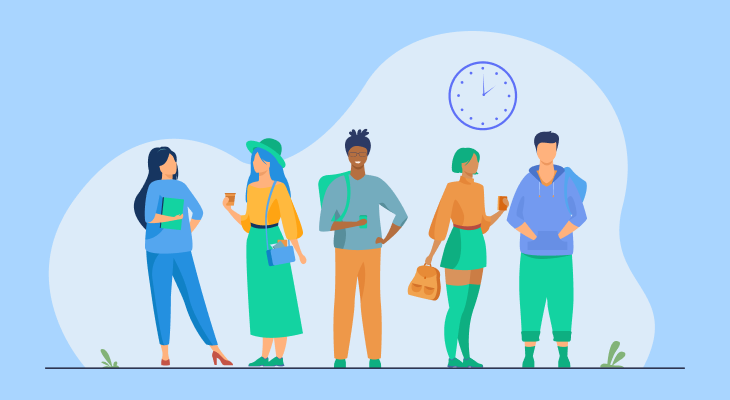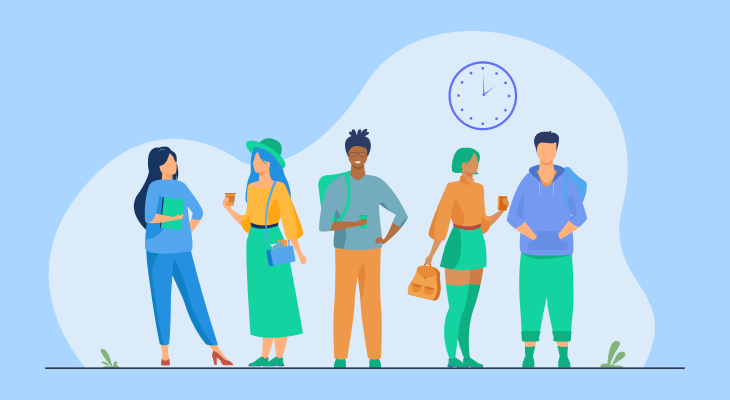 If you want to get a challenging experience that can bring value to somebody's life, then you should search for volunteer opportunities. This guide is for your convenience and help.
This kind of activity can provide you an enormous experience and inspiration for changing your life. If you want to break your studies, gain new skills, express yourself as a leader, then you should consider volunteer opportunities more precisely.
Many programs can boost your communicational, organizational, and leadership skills. Many former volunteers consider their experience as extremely valuable during their study years.
This experience is also able to help you become more independent as a personality. Moreover, you can find a lot of good acquaintances and even friends during any kind of volunteering.
If you think about applying for some program or grant, then any relevant experience of volunteering can become your advantage during the selection process. You may even like volunteering so much to become an employee of any specific volunteering organization.
Volunteering may bring you a great number of benefits.
More about Benefits of Volunteering
Volunteering in high school
As a high school student, you may get these benefits:
Gain new skills. In the course of your volunteering work, you are able to get skills that are not envisaged by your study program, like time-management skills.
Meet new mates. You may turn new people who you meet into your acquaintances and friends.
College credits. Some high schools ensure additional academic credits for your volunteering work. To know for sure, reach your school counselor.
The selection process to your college. Your high school volunteering can bring you additional benefits when you submit an application to your college.
Possibility to get scholarships. As a volunteer, you may obtain a scholarship for your community service and cover your tuition during college studies.
Get a better understanding of your future career. During this non-profit but practical activity, you may realize what you like and don't like, your aspirations and career goals.
Find out more about a community you live in. When volunteering, your zone of comfort is expanding automatically. You can reach the places of your community where you probably have never been before.
Volunteering in college
As a college student, you may get these benefits:
Boost your skills. This is especially important for your time-management and communication skills. Your experience of volunteering is able to help you not only gain these skills but also apply such during your studies and afterward.
Build your network of contacts. As you communicate with many people, you may build a very extensive network of contacts.
Find job opportunities. During your volunteering, you may get acquainted with new people who can share insights about job openings. You may also become an employee of an organization that has involved you for volunteering. A lot of opportunities exist at this point.
Pay for your education. You can search for the student's opportunities that enable repaying loans for their volunteering work. But, in this case, check your target organization for being on the safe side. Don't provide your financial information if you have not completed such examinations.
Get new cultural knowledge. This is especially relevant if you travel abroad for some long-term programs. Communication with people from different cultures can help to expand your outlook dramatically.
Volunteering options
How to find?
Use various options to find volunteer opportunities, for instance:
Your school/college Very often, volunteer organizations reach educational institutions on their own. So, opportunities can be nearby. Ask your counselors, visit libraries, school/college websites, career centers, etc. Another good option is the National Honor Society.
Local organizations 
Sure that even in your community, it is possible to find many organizations that encourage volunteering for helping others. These may be libraries, food banks, clubs, schools, museums, theaters, clubs, the mayor's office.
Family, friends, and other acquaintances
Ask anybody you know about their experience of volunteering. Perhaps, your mother or father had such and did not consider it as something valuable. Speaking with someone who has already obtained his/her volunteer experience can help you significantly to get a more deep understanding of any specific program. Save you time and effort by doing this.
Online resources
Provide your online searches to find volunteer opportunities. For instance, you may look through some online databases:
If you are busy
If you are busy to break your plans with the long-term programs, then you can consider the next opportunities:
Coaching enables you to devote some time to kids or people who need help with some issues. If you feel confident in this regard, you may find these opportunities nearby in your local community. Social media can also be helpful in this case.
Giving blood can teach you compassion and help other people or even save somebody's life. 
Tutoring can be related, for instance, to English courses. 
Volunteering for an organization can be related to looking for adults, animals, people in need, and many other events.
Making donations is a good way to help other people and get your new experience. If you help someone, this means you can cope with your challenges and help other people. Some obvious thing becomes noticeable when you are volunteering. Many organizations accept donations:
hospitals;
food banks;
homeless shelters;
disaster relief; 
schools;
conservational and environmental organizations. 
Before making donations, make sure your organization is non-profit.
Remote volunteering can help you to support people through your mail, phones, computers. Don't underestimate this opportunity because it can make a great impact. For instance, you may write some guidelines, provide assistance or consultations, etc.
Tips for being a volunteer
Questions to ask
Before making your choice, there are many questions to ask:
What interests you in volunteering in general and in any particular opportunity?
Do the goals and values of your target organization align with your personal goals and values?
How will your privacy be secured and what privacy rules should you follow?
What kind of documents should you provide to become a volunteer?
Are there any training or orientation programs for this volunteering opportunity?
What skills can you develop during your volunteering?
Will this volunteering opportunity help you to build your career?
What kind of obligations will you have?
What educational level and skills should you possess to become a volunteer for this program?
What requirements should I meet to become a volunteer?
Are you able to devote the required amount of time for this volunteering?
How will you get to the place of your volunteering?
Who will work with you?
What kind of clothes should you wear?
Will you need to carry or lift any sort of thing?
If your volunteer organization is located in another country, what are the requirements for staying there?
Will your time spent as a volunteer be tracked?
Will you get funding for this volunteer opportunity?
If your place of volunteer activity is located far from your home, what kind of weather can be there?
DOs
If you consider volunteer opportunities, then do:
select only those organizations that can help you to pursue your personal goals and interests;
try unusual tasks outside your comfort zone;
complete all required training, if any;
improve yourself in your position to become more skilled;
be optimistic and have open-mindedness when you face various challenges;
appreciate the work of others;
remain resilient during any stressful situations;
replace ambiguity with your thoughtfulness.
DONTs
If you want to get your positive volunteer experience, then don't:
don't omit to ask questions if you are unsure about something;
don't select any volunteering program that does not align with your schedule or goals;
don't be afraid of making mistakes; it is normal when you get some new skill or experience;
don't forget to track the spent hours;
don't apply the same approaches to people and processes;
don't express negativity during your volunteering; you can cope with any situation that may arise;
don't be afraid of sharing your feedback in a professional manner;
don't provide any kind of false promises;
don't force your help; be more intuitive and compassionate when dealing with people in need;
don't get up.
Last words and inspiration
Volunteering is great if you pay special attention to your research, preparation, and consider it carefully. This can save you from your wasted time and give a very valuable experience instead. The skills you may develop there can help you significantly during your subsequent life.
So, don't be afraid of making the first and next steps. Turn your dreams and aspirations into reality. Good luck with your searches and volunteer experience.