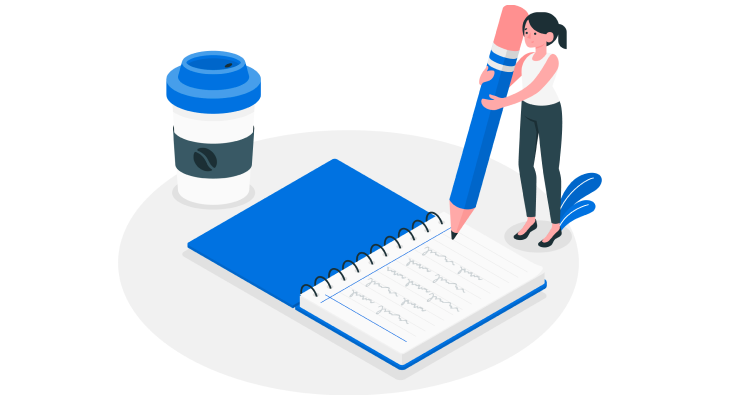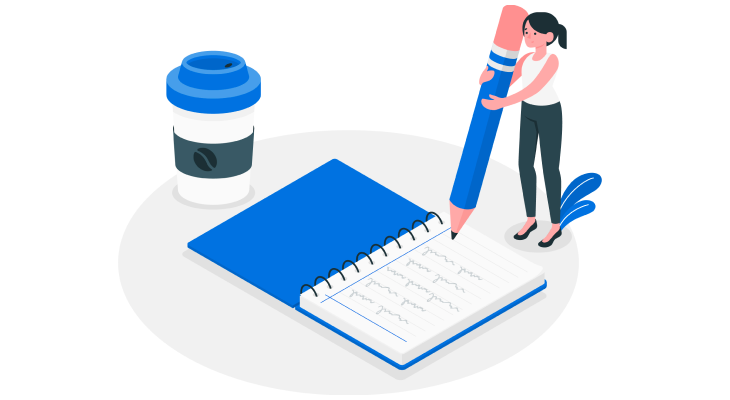 Embarking on this topic, let us first define what a visual essay is. It is a type of essay, where, together with words, visual elements are used to better illustrate the idea and reach out to people.
A famous proverb says, "Seeing is believing," which means verbal information is not as effective as information which we perceive visually. Visual information often refers to the combination of image and sound, which together get into people's minds in a meaningful way. Such essays serve to elicit emotions and make people draw necessary conclusions.
Sometimes the whole class gets a task from their professor to make visual presentations. It happens, though, that only certain students are assigned to this work, while others write ordinary essays. Whatever the case, your goal as a student is to prepare and present information in your essay so that your pictures sound louder than words. Alongside with that, the phrases you use should enforce the visual image.
Therefore, let's dig into the peculiarities of these visual works and try to understand the best ways of creating them.
Specifics and types of visual essays
This type of essay, like any other academic written work, requires a thesis or the main thought, which must be developed and proved in the course of watching it.
Thus, before start define for yourself what message you want to convey to people, what feelings your essay must arouse. Moving forward with your assignment, decide in what way you are going to achieve this goal.
Methods you are going to use will define what type of essay it will be:
If your essay is aimed to evaluate some events, phenomenon, and artwork, etc., then you are dealing with the visual analysis essay;
When you want just to get across an idea and describe the situation, it's an example of an explaining visual work;
In case the purpose of your essay is to convince people in something or to call forth, you are creating a visual argument essay.
Examples of Visual Essay topics
If you are given a particular topic by your professor, it is half the battle. In case you have to select a topic for the essay on your own, you are going to face another challenge. To save your time and efforts, we've decided to gather some ideas for your essay topics depending on its type.
You may use the topics below as they are, or transform them a little to make unique. In any way, try to select the topic, which you can understand or live through. It will help you to get inspired and develop a sensitive visual essay. At the same time, go for a topic for which it is enough visual information to use unless you are going to take your own photos, which is not an easy task.
5 Visual Analysis Essay topics
Physical exercises: modern trend or real necessity?
The taboo on alcohol or forbidden fruit tastes the sweetest.
Useful devices in everyday life: what will people do in the case of a cataclysm?
Kids of celebrities: How their wealth and opportunities define the future?
Healthy food: consequences of the refusal of certain food items.
5 Visual Explaining Essay topics
Main themes of Thomas Hardy's works.
Celebrating the Venetian Carnival.
Most unusual architectural objects.
Two weeks in paradise: vacation on the Maldives.
Life of the homeless in my city.
5 Visual Argument Essay topics
Advantages and disadvantages of volunteer military service.
Fire weapons must be prohibited for civilians.
Video commercials must be aligned with the theme of the video and not random.
Students should be given the right to study only the subjects they are interested in.
Smoking in cafes should be forbidden.
Visual Essay composition
Even though visual academic essays differ from textual essays in the manner of presenting information and content, the structure stays similar. It means title, introduction, main part, and conclusion must be maintained.
The title of your visual academic work should be interesting enough to hook the audience. Taking into account that it is a visual composition, you can get the best of it by color, visual effects, or background.
In the introduction, you have to arouse interest and suspense the audience by means of pictures, music, or additional text.
In the main part, you have various ways to act: you can use pictures only or pictures with text, charts or tables, quotes, music, and even video. The main recommendation here is to order your visual pieces in a logical way. It is so easy to lose track of the narrative while making such an essay, but you have to intensify the emotions to the learning point.
Finally, we move to the conclusion where you need to decide how to finish your story with a striking effect. The whole point of your presentation should be summarized here. For that, you may use the most eye-catching image, powerful citation, or even a rhetorical question.
Format and requirements
If you don't know what volume is required for your essay of the visual type, you can use the tips below.
For instance, to correspond to the typical academic essay of 1500 words, your visual essay should include about 10-12 pictures and 500-700 words.
Reckoning the academic work of 4000 words, your essay should comprise around 15-20 images and 1200-1500 words.
An annotated bibliography is also needed for the visual kind of essay. There you indicate the sources from which you borrowed some information for your essay. You also have to specify why this information is important for your work.
Of course, you can use ready templates for your essay, but this will make it not so impressive as if you create your own ones. So, use your imagination and create an interesting background for your visual academic work.
Tools for creating Visual Essays
There are various software products, which you can use for creating the essay. Some products are available to download for free; for others, you have to pay some amount of money to download and install on your desktop – it is called commercial software.
Some software solutions can be used online in the browser – they are called web-based applications. And they don't require installation on your computer.
Below you will find the examples of most popular applications for making visual presentations and essays:
PowerPoint;
Windows Moviemaker;
Photoshop;
Adobe flash;
I Movie, etc.
The pictures you use for the visual presentation of your essay can be from your own portfolio, your friend's or acquaintance's archive or downloaded from the internet.
Pay attention, though, that you can download for free not every image you want – some of them are marked with watermarks or are not available for downloading in a full size unless you pay for that. So, make sure to find the websites from which you can download quality pictures with normal extension for free.
The same refers to music – most songs you download are not for public use, so if you decide to upload your presentation on Youtube then, you might face complaints from rights holders. To avoid this, attribute the authors in your essay.
It may also be a good idea to record sound for the visual essay on your own. Nevertheless, there are sources from which you can download free music, like Freeloops, Opsound, Audiofarm, etc.
Roadmap for writing
To make your essay reach people and influence them in a desirable way, try to compose it in the right scenario. Here are the questions you may ask yourself before planning the structure of your work:
Why do you believe in the idea of your essay?
Which arguments can you provide to support your viewpoint?
What are other views on this issue?
What might be the arguments of your opponents?
What reaction can you face after showing your presentation?
Do you have persuasive examples to respond to criticism?
What images would be best suitable to illustrate your point?
Which quotes can you use to make your essay more powerful?
Do you want to use music or your own recordings for sound effects?
Do you want to make a final statement or leave the question open for people to think it over?
These or other questions may be useful to set your mind on creating a visual essay.
We believe that our guidelines, recommendations, and examples will be of service to you while working on your essay.
In the event that you are looking for professional paper help with this academic task, just let us know. And we will be happy to help you create a head-turning essay with any visual affects you request and on any topic you chose.