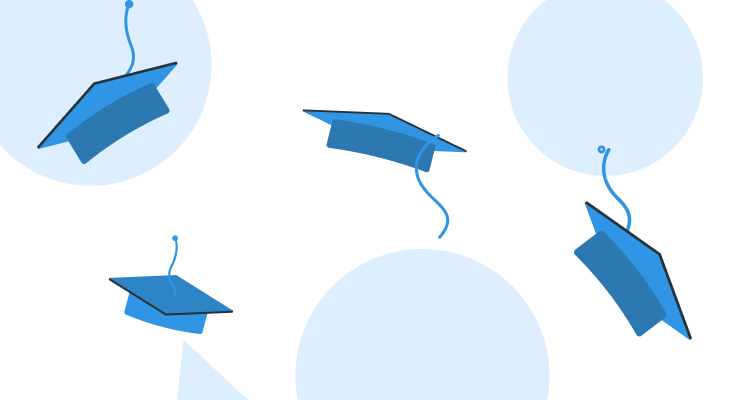 When you apply to your dream university, you often need to write a strong statement. Depending on the grad school you apply to, there are two main types of statements. They include a personal statement and a statement of purpose. These two pieces differ a lot. You should know well the structure and requirements for both statements before preparing them. It takes time to come up with the proper content. Thus, you need to learn in advance how to complete it flawlessly. Your determination to get the wanted place at the university must help you to complete an appealing content. At the same time, you need to learn a lot. Be very attentive to details. Checking requirements in advance is also requested. You can use a bunch of tutorials online. It will help you to complete a unique and spotless writing piece. You need to figure out first the main difference between the two types of reports. In fact, the main difference is pretty obvious. While a statement of purpose reveals your intentions, a personal statement tells about you. Both statements have a set of requirements to follow when submitting a final paper.
Personal Statement Vs Statement of Purpose
When you complete a personal statement, you pay attention to your personal characteristics. With a statement of purpose, it is your intentions that matter. In a statement of purpose, you reveal your backgrounds, skills, academic achievements that lead you to your research interests and career goals. Moreover, you show how your intentions suit the study program perfectly. Your personal motivations matter a lot. You can focus on your personal achievements and the obstacles you have overcome. This information can be included in this particular paper. The personal statement reveals information about you. You can write about your personal characteristics, talents, skills, and background. The two papers differ greatly. Still, their main purpose is the same – to gain you the place at grad school. You need to be successful in your application process. And the familiar pieces are aimed at this particular goal. You need to connect your statements to the selected study program. You must reveal personal motivation. In such a case, you show your interests and intentions once applying to grad school.
Statement of Purpose and Personal Statement Tips
You should be confident of what exact statement you need to prepare. In fact, once applying to the university, you must select the exact piece that increases your acceptance chances greatly. The application you need to write should be flawless. Thus, your statement must be properly written and formatted. There is no way you can submit a paper with mistakes. The proper structure is also obligatory. There are many requirements for a statement of purpose and personal statement. Moreover, different universities provide their own requirements. You need to check them before preparing your statement. Be ready to pay some time checking various instructions and tutorials. Some programs for students require both types of statements to be submitted. In such a case, you need to be well-prepared. Firsts, you should check and understand the main differences between the two papers. Further, you must learn how to write each one perfectly. Always focus on the particular type of essay you are dealing with. You need to follow all the requirements and writing guides. Besides, you need to write down all your information correctly. It includes personal information and valid contacts.
How to Prepare a Statement of Purpose
When you check the main differences between the two types of statements, you need to check all the precise characteristics of the statement of purpose and personal statement at once. Many tips you can use to finally complete a flawless paper. You need to check them in advance, though. When you prepare a statement of purpose, focus on the next tips and guides to prepare a strong final application for the admission committee.
Study Your Future Goals
The statement of purpose reveals your main goals. It includes both personal and career goals. You share your intentions in this particular essay. Mostly, your goals must suit the study program you apply to. Often, you need to explain the importance of your research and career goals. You can list professional, academic, and other goals. You must come up with clear and precise objectives. In such a case, the admission committee will see you as a confident and focused candidate. In addition, your goals should always be related to the particular field of study you tend to enter. The application writing process is mostly aimed at impressing the committee and revealing your professional intentions. Every candidate is free to outline personal goals. If you apply for a master's degree in computer science, you can name your strong desire to become a visual designer as the top reason. Be ready to explain the importance of the particular program. It can be a few sentences, but they need to be informative and assuring.
Research the Study Program Beforehand
Before applying for a program, check it thoroughly. Do your personal research. Dig deep when checking details. Select the program you are interested in, and define its particular details for yourself.
Pay attention to the following details and top program's features:
the professor assigned to run the program;
the top classes offered by the study program;
possible internships, career-oriented events, etc.;
the main topics and ideas researched in classes;
the study program acceptance rate and rankings.
You can check numerous websites to get more information about your selected study program. It is easy to gain even minor details about your interested program online.
Reveal Your Personal Accomplishments
In order to show that you remain the best candidature for a study program, reveal your personal accomplishments. Do not be shy about your achievements. Still, focus on the particular ones that are related to the chosen study program field. You need to explain your main goals in the statement of purpose. Still, you cannot do it without revealing your relevant background and skills. Show how well you are already prepared to reach your career and research goals.
How to Prepare a Personal Statement
A personal statement explains who the applicant is in particularly interesting details. When you write a familiar essay, you need to demonstrate your strengths and the best sides. Besides, you need to show how well you suit the study program. There is surely no need to write down everything about yourself. Better focus on your knowledge and experience. Show how your personal background will allow you to succeed in the chosen study program.
A properly written personal statement must contain the following details:
personal motivation for getting the desired place at grad school;
your personal accomplishments related to the study program;
your background, personal expectations, and dreams.
Applicants who need to complete personal statements should follow the proper structure of the essay. It is important to check the requirements in advance. You always need to focus on the most significant experience. Besides, it must be your experience that is relevant to the chosen field of study. The university's committee appreciates when the applicants are focused on the chosen branch of learning.
Tell an Engaging Story
If you want to submit a successful application, you need to "sell" your story. It means you have to make it highly appreciated and engaging. The committee representatives must like it at once. Thus, you can use intriguing introductions and hook sentences. Still, the entire content of your paper must be based on personal details. It includes your experience, knowledge, and motivation. Also, once providing an interesting personal statement, you can reveal your unparalleled writing skills.
Use the Particular Interesting Details
Make sure to prepare a strong final essay. You need to include numerous engaging details. It is mostly made to increase the readers' interest. In particular, the admission committee's interest. Be ready to use some memorable details. It better when they are concise and clear. You can easily share your triumphs with readers. Also, you can share your fears and expectations. The main aim of your writing is to assure the readers get your point of view. Besides, they must appreciate your efforts and the level of grounding required for the study program.
Share Your Motivation with Readers
Once completing your personal statement, you must share your personal motivation with readers. Still, make it as short as possible. A brief explanation of your motivation is preferable. Since there are too many applications, the admission committees get every day, and they pay less time checking every application. This is the main reason why you should be short and precise. It simply increases your chances of being accepted to the university.
No matter what kind of statement you need to prepare, you should always follow the requirements. Besides, every information you share must be related to the chosen study program. If you cannot complete a paper yourself, use professional online assistance. In such a case, every completed statement will be original and highly engaging.