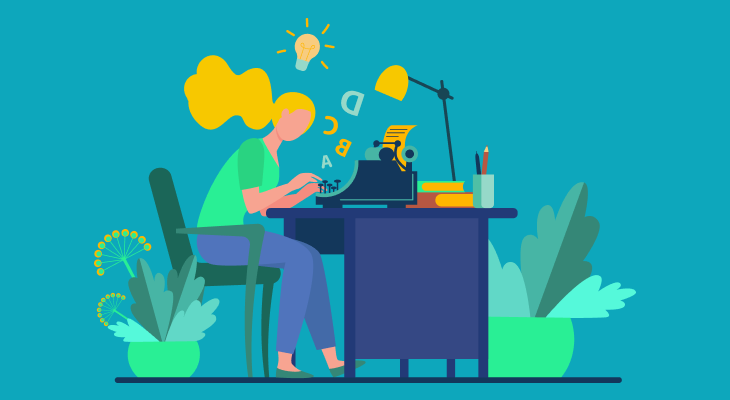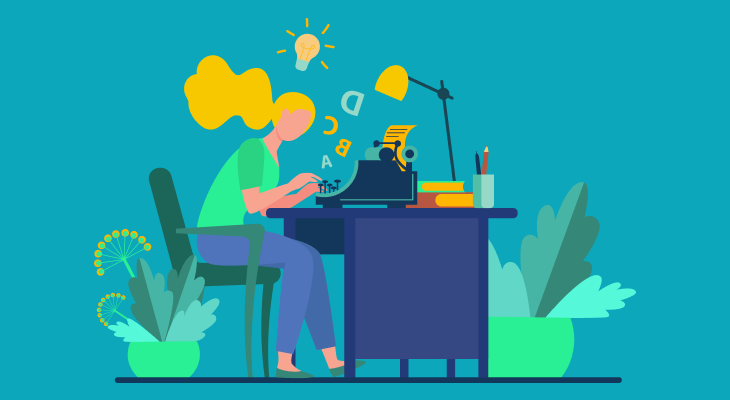 A grant proposal is a document that contains your motivation and reasons why to choose exactly you for giving a grant. This is your only mean of communication with a certain selection committee at some stage of the selection process.
They can receive hundreds of applications. If you want to get this grant, you should evaluate all requirements carefully and do your best to meet all of them. Let's start with the basic things.
Places where to look for a grant
When you have realized that you need grant funding for some purpose, you need to look for all opportunities to get such. You should have a wide range of options to choose from. If you fail with one, you can always win with the others. Everything is possible. So, here are some options where you can find the opportunities to get funds:
If you have already gained funds from some organization or person, a donator, for instance, you may refer to such again depending on your actual relations. Perhaps, this can be the shortest way to get funds for your needs. In this case, just think about your arguments and consider things this person/organization wants to see. 
Look for various banks that can offer you funding opportunities. Select the most favorable conditions for you and read all their requirements carefully. Make appointments with bank officers to find out more about these options. 
Look through the Foundation Center's Foundation Directory Online. You may find there any funding opportunities. To make your work more convenient, shortlist all the best options along with the requirements and deadlines for each opportunity. 
Reach your governmental or community development agencies. This can be extremely helpful if you intend to realize any project that can have any kind of positive social impact. 
Look for various fundraising websites where you can find many options depending on your goals.
Visit different crowd-funding events where you can meet people who have their free money, and they are ready to give such. This option is even better because you receive the opportunity to communicate with this person directly, establish contact, and gain his/her trust. If you manage to convince this person, you will likely increase your chances of getting such funding.
Look for magazines and newspapers, including online. Perhaps, some announcement about any kind of grant opportunity is already close to you. 
Make your own press release with your request and provide the reasons for giving you these funds. This can be a newspaper or magazine article, including online. Many serious business people read these media resources. Also, you may even make a post on Facebook, LinkedIn, and other social media networks. Who knows, maybe you will reach the exact opportunity this way. 
Various crowd-funding platforms can be extremely helpful also. If you lack confidence about this, you may look through the successful cases and gain the belief that everything is possible. 
Tips for writing a winning grant proposal
Each grant opportunity requires your individual approach. However, there are some helpful basic tips that can increase your chances:
Choose a topic you are interested in. This way, you can be enthusiastic and increase your chances of obtaining this funding.
Apart from the requirements you should meet, also consider the tone and manner in which your target grant offer is written. You should pay attention to all details and identify their motivation. Evaluate fairly whether you can meet their requirements and expectations to save your and their time.
Draft your plan. You should clearly realize what actions you should take to reach positive results and your deadline. Divide all time you have into separate periods for searching, drafting, and writing. Make sure you have organized your time in a way that secures you from submitting your application at the last minute.
Do your comprehensive research and write down all important things to get such funds. You need to have this list for your convenience to make sure that all-important points are considered. Pay special attention to reaffirmed practices and look for success stories. Look at people who have got that funding you are applying for.
Emphasize, especially your goals and motivation. You should think very carefully about all your goals but be realistic about such. Write them clearly.
Make your abstract. Even if you are not required to submit such, it can help you very in the course of your work on a grant proposal.
Communicate with advisors of this program, if possible. Many programs have their consultants that can provide you all required assistance or even review your application and give feedback.
Structure your grant proposal. If this case should follow, not the classical approach introduction-main body-conclusion, but focus mostly on the relevant requirement, your target program has. If they don't have such requirements, you should pay attention to the points that interest them most. For instance, this may be your background, experience, motivation, goals, etc. Everything depends on your program, in this case.
Try to think as your reviewer. Look at all requirements again, and at those things, your reviewers what to see in your grant proposal.
Write in a polite and enthusiastic tone. Even if you have many achievements, but for this concrete program, you have lost your confidence for some reason, you are more likely to fail. For the selection committee, it is not enough just to provide some funds. They want to see you can complete your projects or gain some results.
Clarity, clarity, and clarity. Your grant proposal should be explicit to the maximum extent possible. Avoid any kind of ambiguities and uncertainties because they decrease your chances. Among two applications with the comparatively same conditions, a selection committee officer will more likely choose somebody who explains his/her motivation and writes more explicitly.
Apply a storytelling approach. You should not sound too formally, but still, be polite at the same time. When your text is flowing, it is easier to reach the minds and hearts of your reviewers. Moreover, they will likely remember your application if it is pleasant to read, additionally to your motivation and arguments.
Prefer short and informative sentences. Express your thoughts concisely and speak in one sentence only about one thing or two, but interrelated. Look for various dictionaries and tutorials to help you at this point.
Provide and include a case study if it is necessary or provide you extra advantages. If it is not required, you may distinguish yourself among others and show your motivation.
Write your first draft only to express your thoughts and motivation in full. You will be able to correct such afterward. However, it is important for the selection committee/person to see your sincere emotions about applying for this opportunity.
Provide evidence. If you can illustrate your results by sharing figures or supporting documents, do this. This can help you to convince reviewers that your grant proposal in the exact thing they need.
Edit, edit, and edit. Polish your draft until you become sure that this is the exact draft that can help you to succeed.
Mistakes to avoid
When you prepare a grant proposal, you should avoid certain mistakes:
Don't be very fast in some cases. If your target program requires some track record, you should get such first. Otherwise, it can be difficult to get it. This can take some time or even years. But, if you ignore that, you may simply waste your time and effort. If you are not sure about any kind of program at the moment, you may consider another one where the requirement of having your track record is less or absent. Some programs focus mostly on your motivation and explicit plans.
Don't wait for the last day to submit your application. To be on the safe side, it is better to submit it beforehand and to start preparing it also.
Don't rely on the samples of proposals. Your case is individual, and you should distinguish yourself among others.
What else can you do?
If you have never written documents to get funding, it is wise to look for various courses. Some organizations, like Nonprofitready.org, even offer a couple of courses free of charge. Grant Training Center and GrantSpace can provide you instructions for writing grants. Even if you are not going to become a professional grant writer, you still may consider various certification programs. They can provide you a more comprehensive overview of this process and requirements. Such programs are especially helpful if you require grant funding more or less frequently.
Another option worthy of considering is searching for any organizations or people that have already got grants. They can share with you valuable information about writing documents for grants. There are many groups in social media networks where participants share their experiences and impressions. This can be very useful if you consider many programs and want to choose those options that can be more likely successful.
If you are still unsure about your expertise and lack the knowledge to start, you can look for professional advisers who write grant proposals. You may look for various communities, Facebook and LinkedIn groups, etc. Pay attention to their successfully realized project. As the world of funding is diversified, you need to be sure that your chosen consultants have the exact expertise you need.
Final words
Regardless of the actual opportunity, you are interested in, make your grant proposal individualized. Express your motivation, background, experience, plans, and other important information that is required for making a decision about your application. In any case, the help of professional advisors and writers can help you to reach your goals.
We will be glad to offer you our assistance to prepare your grant proposal.