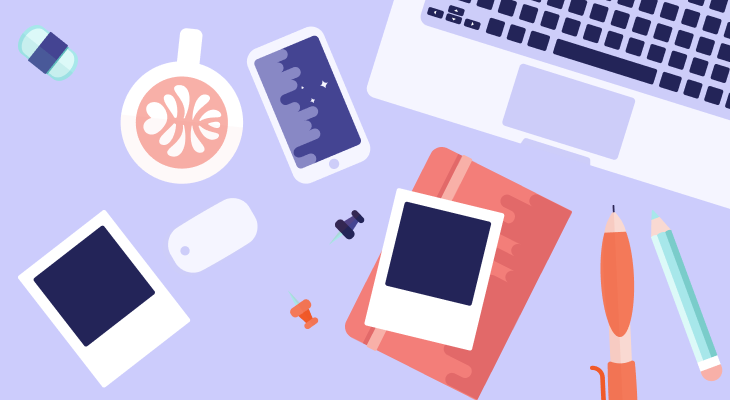 Photography is a powerful art and it is used for tackling emotional or important topics. It is better to see it once than to hear a thousand times, a proverb says. Modern devices and Internet connection have made images almost the primary driver of entertainment and information sharing – and even politics.
Bit it depends on you how to use this art – and it is indeed an art, and as true art, it does not have to be always neat and beautified. It should speak to viewers and speak clearly, even if the topic is disturbing or conventionally considered 'ugly' or 'weird.'
You may not become the next Francesca Woodman, Robert Doisneau or Peter Lindbergh, or W. Eugene Smith with his Country Doctor series, but you may become the one of your kind, the first you in the photography, a person who has something important to say through photoshoots.
So if you have a desire – or task – to create a photo essay, welcome to the amazing universe of ideas and opportunities. But to use them in full and to create a narrative that will touch hearts and souls, use our guidelines and tips on how to do it without distress and what to be ready for along the way.
What is a photo essay or picture essay? 
A photo essay is a sequence of images that make up a consistent story. There may be three or four pictures altogether, but they will depict a separate story filled with emotions and significance. Photos may feature notes or explanations, but it is the images that carry the most meaning and stir a response in people. How to begin such an essay? As any classic essay – by picking a topic and specific subjects you will use.
Topics and subjects
You can choose a topic deliberately, i.e. you decide to shoot a story about a child with special needs, or depict a wild meadow to show how seasons of the year follow each other with distinct colors and plants. Or else, you may see something or someone who catches your eye, and you understand that others need to see it, too. You may want to capture some process or depict a single subject or concept from different angles.
In any case, your essay will present development, a sequence of events or changes. This is the main difference between one expressive shot and a whole photo essay.
No matter how you choose a topic, the key here is the accessibility and availability of people or things you plan to take pictures of. If you need to take an expensive trip to make the pictures you plan, and you cannot afford it, then most probably, you will not create your photo essay at all. Choose something that is at a hand's reach, so to say or something that you experience right now (a weekend trip or a fleeting weather change). Do not delay it for another time. You may not find the same inspiration or light and composition again.
Another idea of accessibility is that ideas and concepts you present, resonate with people, and are understandable and relatable to them. Emotions, states of human existence like solitude or peace, weather, seasons of the year, holidays, everyday moments, city or rural life – these are all topics that will never exhaust themselves and that attract the attention of people.
After you master simpler topics, you can go and tackle ones that are controversial or challenging to accepted views. Yes, these are topics that can bring you the recognition and fame, but to handle them properly and ethically, you must understand what you do and consider all consequences of what you show in your pictures. Experience matters most in this case.
Explore the subjects 
No matter what you decide to shoot, decide on what you want to say exactly. You way hope for a lucky shot, but you need to plan what your message is and how you will convey it. Will you show a child's day with parents, routines, joys, and troubles? Will you show the same meadow or a park corner that turns from richly green to yellow and red?
Decide who or what exactly will be in the picture. A child alone, with parents or interacting with other kids? A tree, a bush, a whole landscape changing its colors? After you have done it, devote some time to study your subjects. Observe, look from different angles, in different situations or in a different light. Ask permission of people to do such observation if you plan to shoot some intimate moments like family life.
You can take pictures of strangers if something significant is happening and just begs to be pictured. But if your photo essay gets published or shared in social media these people can recognize themselves and get offended by intrusion into their privacy. So if possible, ask their permission to take pictures as well.
The story sequence 
When you have enough material to think your future essay through, plan an approximate number of shots, their content and their focus (the most important things to capture). You can take the endless number of pictures, but only a few will come into your essay. So make sure you know what specific moments or places you need to capture, and when you can put your camera aside and relax.
It is highly unpredictable what final layout your shots will have, but you can sketch (at least mentally) the desired plan of the picture. What is its core, what are supporting elements, and what can be left out? Like mentioned, a child and parent story does not include friends or relatives, the main subject is a child with his or her emotions and activities, and parents provide background and 'explanation' of the happening.
For example, a mother blows soap bubbles and a child squeaks with joy. The sound will not be heard, but facial expressions will be strong enough to convey this pure excitement and wonder. It is a child that is the subject, a mother is a source of those colorful flying things that give so much fun. The first bubble, the kid's first reaction, more bubbles, the peak of emotions, and finally, a mother and a child both shown in excitement from this little wonder. This is a possible layout of a photo essay that tells a story of family, love, and discovering the world.
To plan an essay, you can use the typical layout of a narrative that includes
Introduction;
Beginning;
Development;
Tension or conflict;
Climax;
Ending.
But this is only a plan. You can shorten it to a couple of points or even expand if your idea requires it.
Values and emotions 
Values and emotions are what connects you to your viewers. These may be positive emotions like happiness or joy, or more complex emotions caused by end-of-life moments, dramatic situations, or social ills. Or else, these may be emotions of indignation or even shock if you choose some very controversial or unusual subject that is truly significant (slaughterhouses, for example).
Be ready to face indignation and criticism if you pick such topics, but do it if it is what urges you to take to the camera. Most probably, this is the response you want to get in people. Just do not overdo – too graphic or unnecessary shocking content can just make people skip your photo essay altogether. So this fine balance is a key, and this is also what comes with experience and with seeing responses people give to your essays.
Your goal is not simply to show – it is to make people think of more global patterns and processes. A neutral but nuanced shot rich with emotional load (humanization, personification, allusions) can work better for it than an excessively graphic picture that causes the only shock without any additional thoughts.
Editing does not equal post-processing
When editing is mentioned, many people think that it is applying filters or photoshopping of images. Manipulation within images is called post-processing. Editing is picking the right images that will go into the essay. They will be then processed and organized to tell a story.
A good photo essay need not be too long. If there many filler images or similar shots, the effect weakens. Pick the strongest, the most conspicuous images that say exactly what you want to say. A child's day has its ups and downs, so show them, but usually, in the end, a happy child is put to bed by loving parents, and the story ends till the next day just to repeat from the very beginning. So two images of bad moments and two or three happy moments, plus the conclusion, will work perfectly. You can end by a happy evening picture, or by the next morning one that suggests the repetition. Then the messages of your essay will be different. Only one picture makes a huge difference, and you can literally see it.
Add your words 
When you have organized your images as necessary, come up with a title. You need it to push viewers' imagination in the necessary direction. You may add captions to each image, or a brief statement at the beginning, or even a lengthier one if your purpose is specific and you want your viewers to share it with you. It is all up to you.
Just mind that images should speak for themselves. Otherwise, no caption will render your photo essay successful. Check with your friends or family if your images are like that – speaking in tongues that all people will understand.
Or else – if you feel that you are not ready yet to undertake this challenge, let us build a photo essay for you. With our experts, your narrative in pictures will make its impact on viewers.