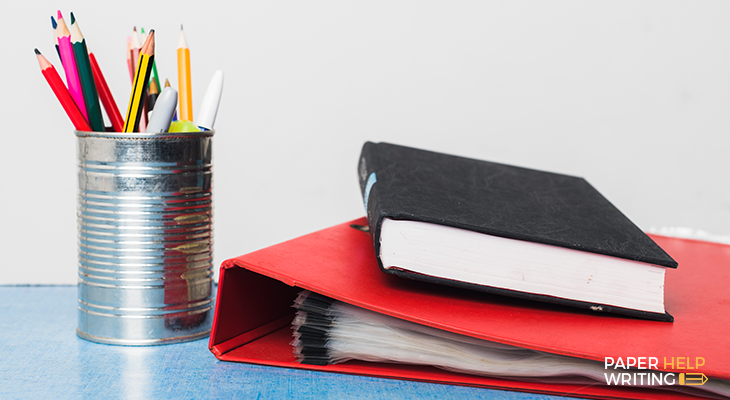 Writing a SAT essay is one of the scariest parts of being a student: in just 50 minutes you are expected to read a fragment of text, analyze it, and then write a consistent essay. If you've never been working under this kind of pressure and time frame before, you may think that it's simply impossible. However, with the right strategy you can do it, and we've prepared some helpful tips that will make you a skilled SAT essay writer. Here are the steps you need to take at every stage of the essay writing process to make sure you do a great job.
Before you begin writing
The first thing to know about writing an SAT essay is that the whole process can be divided into four parts, with each part having a limited time frame. Keep this schedule in mind and you'll never run out of time when working on your essay. The parts include:
Reading: 5-10 minutes
Analyzing and planning: 7-12 minutes
Writing: 25-35 minutes
Revising: 2-3 minutes
These time frames are not mandatory as different people are able to perform certain tasks better and faster, while the rest of the tasks will need more time. We are convinced you will find your ideal schedule for writing a SAT essay if you simply try doing the job a couple of times at home. Of course, writing will always be the part that requires the biggest amount of time and efforts, but the rest of the stages are equally important and indispensable for successful essay writing.
Stage 1: read the passage
The most important thing here is to not get lost in the reading stage. There are several strategies for effective reading the SAT passage, but you need always to be watching the clock.
In case you're a natural fast reader and can quickly look through the text without getting stuck on minor details, this strategy is what we recommend for your SAT essay. That way you'll quickly get the gist of the paragraph and have more time for the remaining stages. However, if you prefer to read slowly and pay attention to the details, your ideal strategy may be to skim the text. In both cases, it's better to get the general idea of the passage first, and only then do a more thorough reading.
Of course, a single read of the text likely won't be enough for you to fully understand it. You can read the passage twice, and the second time around make sure to not miss any details. Plus, a thorough reading of the passage may give you some ideas for your arguments, which will definitely be useful when you move further. Feel free to mark and highlight the text to point out the particularly important fragments.
Stage 2: analysis and plan
When the deadline is so close, you may think that you already have too much on your plate to dedicate some time to writing. However, we believe that planning your work has great benefits for the success of your essay writing. Taking a couple of minutes to plan your work will allow you to achieve a flawless structure of your writing, complete with an introduction, body, and conclusion, and that is exactly what SAT graders are looking for in the works of the students.
The notes and marks you left while reading the passage will be particularly useful at this stage: for example, if you're stumbled upon a very interesting quote and want to use it in your own essay, you won't have to look high and low for that quote, because the quote will be right there with your notes in the margins. Many students prefer to take notes as they read the text for the first and second time, and then use the notes to create an essay outline, which is the basis of any successful SAT essay.
Stage 3: writing
After you've done the reading and now have plenty of notes and an outline, you're ready to move on to the writing part of the process. The main key here, again, is to follow the timing. Generally, you should finish the writing 2-3 minutes before the time out. We are convinced that if you do everything listed in the paragraphs, you will have no trouble with this obviously challenging stage of the SAT essay writing process.
Body paragraphs
Many students find writing the body paragraphs of their essay easier than writing the introduction and conclusion. If you also belong to that group, you can start with writing body paragraphs first – just remember to leave up to 10 lines in the beginning of the page for the introduction, which you will add later.
To be concise and informative, each body paragraph needs to follow a certain structure. Begin your paragraph with a transition – it will always win you extra points from the graders. Then briefly introduce your topic and explain how it relates to the topic of your essay and your statement. Then finish the paragraph with one more sentence specifying how that piece of information supports your point of view. This is how you write a winning body paragraph! You can follow this structure for each of your body paragraph – thousands of students do it every day and they couldn't have been happier with the results.
Introduction and conclusion
Even if you're running out of time, write at least a couple of sentences both for the introduction and the conclusion. The easiest way to write those two parts of the essay is to state your topic, argument once again and how you can support your thesis. The rest of the writing is up to you: if you have the time, you can write about the theoretical concept of your work, or simply find new ways to state the subject of your essay.
Stage 4: revision
Leave 2-3 minutes of the 50 minutes you're given to complete the essay to revise your writing. When you know you will revise your writing in the end, you can spend less time and effort on avoiding the mistakes, since you'll get a chance to fix them later. A revision will help you correct any spelling, grammatical, or vocabulary mistakes. If you're not sure about some elements of your text but don't have the time to correct them, you can simply cross them out and your SAT grader won't take them into account. This is how you do a winning SAT essay!