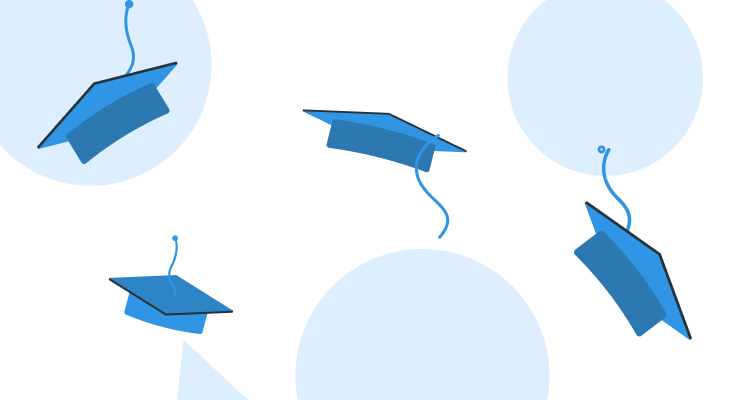 A thesis paper is an extensional essay that explores a thrilling research question and provides evidence to prove it. It is a well-spread type of work in college, graduate school for academic degrees, or professional qualification such as a Master/Doctorate Degree. A long integral part of any studying program might include a few shorter papers aimed to upraise the research practice and increase proficiency for writing a longer graduation paper.
A Thesis Paper: General Concept
The main idea of this academic document lies in expressing the point of view of a writer on a specific matter. A precise, mistake less thesis fulfilled with the arguments shows the power and self-confidence of writer beliefs.
A perfect thesis paper requires a preparation stage and long practice. Reading scientific articles, participation in professional conferences, and one-on-one consultations with professors help in the guidance of this topic. Each student is usually assigned an academic advisor who helps with the organizing of the chapters, developing a thesis statement, etc.
A thesis paper is the peak of your studying. This final paper must show that a student has grasped the ground theories, principles, practices in the area of study. It is often a final project of the semester. The quality of the work has a direct impact on the master's degree receiving and must receive approval by the department administration tentatively. High grades during the course do not absolve or mitigate the requirements toward a thesis paper.
A Thesis Paper Characteristics
Regardless of the studying program, a thesis paper must meet the ground requirements to be approved. The criteria of a thesis paper are:
Systematic: the text must be well-structured with a coherent presentation of material concerning any problem, method, issue, etc. A sequent arrangement of facts is required. It does not prevent creative thinking but strictly cancels the guessing theory, intuition that and building conclusions on the air.
Logical: smoothly ongoing narrative and well-chained chapters are essential. Logical reasoning, processes of induction, and deduction are welcome in the research. It gives the sense to the text and decision-making.
Factual appraisal: the text must represent a real situation and contain real facts and detail. Otherwise, the validity of the paper will be lost.
Extensive: a good thesis paper can seize all parts of the topic into one entire picture. Meanwhile, a writer must escape mentioning unimportant or immoderate details not to spoil the thought smooth flowing.
Productive: the research should not be only a numeration of already discovered fact, but also offer a new approach or a theory and stimulate development and more researching in the future.
Up-to-date: only relevant and thoroughly refined information should be in the text. Basing on the old fact will lead to the already proven conclusions.
Formalized: meeting all the formatting requirements according to the establishment demands is essential. Poorly formed document (even with a worth material) cannot pretend on a good grade.
Following these core principles guarantees a successful test passing.
A Thesis Paper Structure
There is no single template for all thesis papers. The requirements may vary depending on the location, subject, topic, and scientific approach. However, generally, a thesis paper should contain the following chapters:
Title page: includes a student's name, department, establishment, course, and submission date. Some additional information is a student's contacts, academic advisor name. The formatting rules are always strict, better to receive it from the establishment administration.
Gratefulness: a thank-list to all who participated and provided any help in the research writing.
Summary: a brief (up to 300 words) yet the meaningful part that includes the theme, aims, methods description, results summarizing, and conclusions.
Contents list: it is the enumeration of the chapters with their page numbers. Arrange numerous figures, tables, abbreviations, glossary used in the document separately.
Introduction: the explanation to a reader the topic, purpose, and relevance.
Sources review: it is a list of all literature, audio, media sources.
Methodology: these are approach descriptions, methods of data collecting, and analyzing.
Outcomes: the report about the result.
Discussion: the meaning of the received result and its connection to the research topic.
The summarizing: precise answer the settles in the beginning question.
References: citation list used in work.
The appendices include less meaningful documents used in the current thesis paper, such as transcripts, tables, etc.
As an academic paper, the document must be plagiarism-free, thoroughly edited, and proofread. The whole checking is appropriate after a thesis work completing.
A Thesis Paper Writing Suggestions
Conducting academic research may take up to months or even years. Inexperienced writers may consider it as torture. Hopefully, this brief guide will inspirit you for work and help to put your thoughts in order.
The data completing and analysis have been ready. Now one of the clue keys to a successful thesis paper is a thorough thought organization. Think well about the collected information and the message you are going to pass to a reader. Division the facts in the order of their necessity is helpful as well. Focus your goals and make sense of how your work will affect the readers.
Clarity is one more feature of a successful assignment. Polish your thoughts as much as possible. The document should include a lot of information yet remaining understandable.
Pay worthy attention to a thesis statement depending on the purpose of the document. For instance, the focus of the thesis for reviews of publications and media should concentrate on observation and reflection. A statement for books and other published materials demands concentration on in-depth analysis. A thesis statement for a summary or analysis should express the core thought or idea of an author, reasoning why the work is under attention, and what an author is willing to say on this matter.
Exclude technical language in the text, particularly in the case of published works. A thesis will become available for reading by many people with different levels of knowledge in science and published language. Do your best to write the accessible language, choose powerful expressions and phrases. To be sure in ideal correctness, hire a native speaking professional editor. It is the guarantee that the text will be maximally polished.
Thesis Paper Topics
Choosing a topic for a thesis paper is not an easy task. It should be something you are interested in, there should be enough information to write about, and it should fit your teacher guidelines. Here are thesis paper topics divided into ten categories that you may take into consideration:
Art and culture: impact of a famous artist on the universe; sexism, its amount and demonstration in media sources: movies, music, games.
International affairs: influence of the Trump presidentship on international relations; factors that urged the UK to withdraw the European Union membership.
Education: pupils' performance in monosexual classrooms; successful methods of bullying decreasing in children's educational institutions.
Ethics: Causes of divorce rates change over the years; the organ sales; legalization of suicides.
Public administration: the most successful reforms in places of confinement; marijuana legalization: advantages and disadvantages.
Healthcare: teen pregnancy decreasing methods and programs; the most effective treatments of depression; history and facts of the HIV/AIDS pestilence.
History: reasons for winning Hitler's authority; innovations in the government's politics to catastrophic storms after Hurricane Katrina.
Religion: influence of the sexual humiliation scandals on the Catholic Church, changes of Islamic media portrayal since the September 11th events.
Science and environment: aftereffect of the Paris Climate Agreement; ways of creation of the black holes.
Internet technologies: dependence of social media and anxiety/depressive states on teens; the progress of artificial intelligence.
Before starting your work, well-consider your thesis. These two sentences are the core of the documents. Each next sentence in your assignment must relate to the thesis phrase. Start writing when you determine it.
I Cannot Manage It: What To Do?
Those who experience problems with writing a thesis paper or you are afraid to be late by the deadline you can apply for the help of professionals. Students appreciate this way out for its effectiveness and time-saving. All you need to do is to describe your assignment to our professional team, order it, and receive a high-quality result with all requirements up to the deadline.
You can choose a writer from a wide range of our specialists depending on the subject of your matter. They all have degrees and are well-experienced in academic paper writing. All our customers have been satisfied with the final result. In case you have not, you can always order as many editions as you want until you are happy with your work.
Ordering a thesis paper, you upraise your chances for the best grade, impress your teacher, and get a pure example of a high-quality template that you may use for your future writing works.
Do not miss out on your opportunity. We are always here to help.