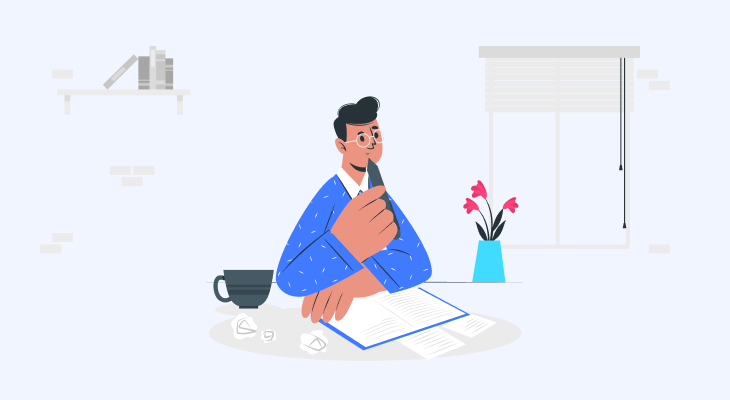 How should you start the essay? Are there any proven ways to write the essay so that readers are interested in the content from the very beginning? To be true, you never know what exact readers you deal with and what their preferences are. But there's one thing that always works for essays. This is an interesting and attention catchy essay hook. Do you know what it is? Let's read the article together if you want to learn more about a well-known way to start an essay.
Essay Hook Writing: What Is It?
If you study in a college, you always receive writing assignments. These are essays on different topics. They help you develop your writing skills, understand difficult information and work with the resources. But do you know everything about essay writing? Let's talk about a hook today.
The hook is the very beginning of your paper. This is the first 1 or 2 sentences of your text. It doesn't seem like an important part of the paper, but it plays a decisive role. The hook is supposed to interest the readers, tell them about the paper and convince them to read the text. With the help of a hook, writers can make the readers curious about the text. But not everyone knows how to deal with a hook. Let's look at the most used options for essay hook writing.
Decisive Statement
The first option is to present a strong statement at the beginning of the text. If you choose it right, you can easily connect all parts of your introduction and make the text sound more put together. Why is using a strong statement at the beginning of the text a good idea?
When reading the text, the reader doesn't know the author's basic ideas and goals. Therefore, if you put a strong statement at the very beginning of the paper, the readers have no choice to deny what you state. They would like to read and see why you're so sure of your position. This is a working method if you want to attract the attention of septics, for example. They will be eager to see if you are that good at the topic and can prove what you state so rigorously.
You can either support your idea in the hook sentence or argue against it. But you don't make suggestions. You state your position and show that you are ready to defend it in the text.
Asking Question
This is another great option for the writers. When you write a hook, you want to make other people curious about your writing. For this reason, you can pose the question at the very beginning of the text to make them even more confused and interested about the answer. If you pose an intriguing question, the person cannot but read the essay until the end to figure out the answer.
But if you deal with this type of hook, you need to be quite creative. If the person knows the answer to your question, your text will look boring. Therefore, you need either to develop an interesting and never-heard-before question or transform a regular question and make it look anew.
This is a great technique, and many people can get interested in it. If they see a question, they automatically want to get the answer. And this is your time to attract their attention and present your text.
Statistics
What about accurate information? This is another way to start your essay. Presenting statistical data as a hook sentence is another working method. Though, it doesn't work for every essay type. Therefore, you need to think before using statistical information in a hook sentence.
If you work with a relevant topic, you can introduce some statistics and figures at the beginning. But if you are working on fiction, presenting statistics would be inappropriate. But the situations are different, and you need to evaluate your case.
If you decide to use this method, you need to be very careful. Statistics isn't something you can develop on your own. If you decide to present accurate data, you need to research the information and make sure you work with the correct material. Using credible and trustworthy sources for the information is the key to your success.
If you want to use this method but understand that your text isn't relevant, you can use a variation of the method. Using figures is another option. You don't need to provide the reader with scientific data. Using figures can be applied even to fiction or love stories.
Why is it a good method? When you first get acquainted with the reader, you need to show your proficiency. By presenting accurate data, the readers understand that you worked well on the material and know a lot about the topic. Therefore, they can trust you and read the text.
Tropes
What are the tropes? You might have heard about metaphors and similes. These are the tropes often used in literature writing. But you can also use them in your essays. When you compare the things in a hook and make them look different, you interest the reader. This way, the reader can comprehend the text from a different perspective.
By using metaphor, you can compare two objects, situations, or events. You can choose various comparisons to present the situations in the appropriate light. Remember that metaphor is a strong one. If you want to compare two things, you can also use a simile. You can create a metaphor on your own or choose a quote from another piece of paper. It would be interesting for the readers.
Quotation
Let's talk about using a quotation in a hook sentence. This is one of the easiest ways to start a text. Why do we think so? By using a quote from another author, you don't have to think about the sentence. You can simply copy the text and present it in your essay with the credentials. Nevertheless, it is an easy way, and it is still working for most people.
When you see a quotation at the beginning of the text, you wonder how it can be related to the context. And this is what makes you read the paper. In other cases, you may know where the quote is from and still wonder how the writer applied it to the topic. One way or another, readers usually get hooked and start reading the paper if you start it with a quotation.
But when working with this method, you need to remember one important thing. Before you put the quote, make sure it reflects your ideas. You don't want to mislead the reader. Thus, you need to find a quote that fully represents your topic and essay goals.
Description
This isn't the easiest way to start an essay, but it is good for many papers. If you want to put a description at the very beginning, try to work on it beforehand. In the description, you need to include some catchy facts to interest the readers. But you still need to leave some room for curiosity. And don't forget that you still have no more than 2-3 sentences.
Tips To Write a Winning Hook for the Essay
Let's see how you can improve your writing:
Know your audience before you write an essay hook. You need to know who your readers are. If you forget about such an important element, you can fail your writing.
Make sure to know your topic and style of writing. Not every hook applies to every paper. First, you need to research your topic, and then you can work on the hook.
Research the information. It doesn't matter which type of hook you decide to use, and you need to take the material from credible sources.
Make it related to the topic. Students often use hook sentences from other papers or authors. But using random quotations isn't the answer. You need to find the most suitable quote to make it fit the context. Otherwise, you will mislead the readers.
These are simple tips that can help you in your writing. Use them, and you will never mess up with an essay hook. 
Let's Conclude
Working on an essay hook is an interesting task. You may come up with various ideas to present the information. This is a nice way to work on your creativity. It isn't complicated if you know the basic types of hook sentences. In the article, we have covered the most used variants.
If you carefully read the text, you will be able to write an intriguing and attention-catchy sentence for the readers.