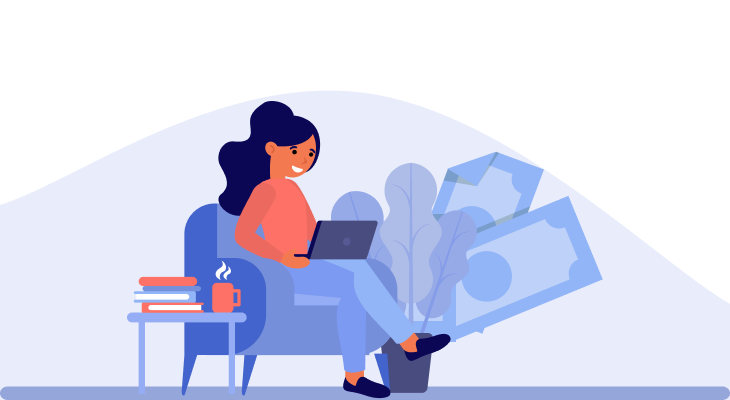 A statistical report is a document that contains data about a topic or business project. The data provided informs the reader about what is happening with the business or with the topic being analyzed. To write a successful statistical report, you need to know the formatting rules, collect a lot of information and analyze it. Not sure how to do it correctly? The experts have drawn up detailed instructions, thanks to which you will write a report with all the necessary details. Let's get started and create a quality document together!
Step One – Formatting Your Report
The first thing you need to do is format your document correctly. This step includes several sub-points that will bring you closer to the ideal result.
Explore Examples of Statistical Reports
If this is your first time with documents such as a statistical report, it would be nice for you to study experts' examples. The examples contain a lot of useful information, and you can see the correct structure. After examining the examples, you can create a guide or template according to which you will create reports in the future. You will also learn how to format the document properly and know what the perfect report looks like. For this point, we have a few tips:
If you are creating a statistic report for a school or college, the teacher most likely has examples from other students. Ask your instructor for reports submitted by previous students. Then study them in detail and write down interesting ideas in your notebook that you can apply in your document.
If you are writing a statistical report for a university, we advise you to visit university libraries. There you can find copies of the statistical reports that were created by students and teachers. Contact your librarian to help you find documents on your topic. This will save you time and get quality examples.
If you are writing a work report, then use examples from the Internet. You can find examples created by experts for business, economic, marketing research, and government agencies on the Internet.
Pay close attention to the report's information and structure, especially if it differs from your chosen topic. Each direction has its own rules for formatting the document. Every science has its view of what a report should look like. For example, students create math reports using one algorithm. Employees of large companies create business reports using a different algorithm. Therefore, you need to filter the information to create a document with up-to-date information.
Use an Easy-to-Read Font
For such reports, experts advise using fonts Arial, Calibri, Times New Roman. You must size all fonts at 12 points. It is also necessary to use single spacing in documents. If you have been provided with detailed guidelines that describe how the paper should look, follow them. If there are no such guidelines, apply our tips:
In reports, it is necessary to leave a margin of 1 inch on all sides. If in the document you use additional elements in the form of tables, diagrams, graphs, diagrams, then make sure that they do not go beyond the border of the sheet. In the worst case, you will print a document with the wrong arrangement of these elements, and the teacher or the boss will not be able to accept it. Accordingly, you will do all the work in vain.
If you want to arrange your document in a folder or binder, it is best to leave margins as small as 1.5 inches on the side of the page where you will attach the study. Thus, by looking at the document, you will always see the text, and you will not have to pull out the sheets from the folder.
We do not recommend using double spacing as it is intended for other types of paper. If your instructor does not insist on this interval, then use a single.
Add interesting titles and page numbers to your document. Please indicate your first and last name next to the page number.
Use the Correct Citation Style
Each science applies its citation styles. Some of them are intended for correct formatting of links to articles. Others are designed to properly cite books or journals that you used in your research. Just because you like a particular citation style doesn't mean that you can apply it to all documents. Here are some expert tips on the matter:
Each style of citation has its guide. In the guide, the creators describe how to format links to cited sources, what you will apply punctuation to lists, and how to shorten words. In the guide, you will find tips on properly formatting the headings and recommendations on how the general document should look in the selected style.
If you are writing a statistical report on psychology, the APA style is perfect for you. The American Psychological Association developed it to make it easier to draw up academic papers. Researchers can also apply this style in business, criminology, economics, and pedagogy.
If you want to publish research in a scientific journal, citation style is essential. Your article will be read by many and, accordingly, will want to receive similar results. Therefore, you must adhere to the style so that the audience follows you.
Step Two – Creating Your Content
Now that you know all about document formatting, you can proceed to step number two – creating content. To understand what information to write in the document, study a few secrets that the experts told us.
Create an Annotation for Your Document
Annotation is a summary of your research. Most often, the abstract does not exceed 200 words. In the annotation, you need to collect all the essential data in a few paragraphs. You can write about research methods, results, and analysis of the data obtained. If you are not familiar with such an element as annotation, use our tips:
Every reader should understand the annotation, so get rid of too abstruse and scientific formulations known only to you. Target a large audience and write your annotation in clear language. For the person who will check the document, add statistics to make your words look reliable.
Write your annotation quickly so you can read it in a few minutes. Imagine that you are in an elevator, and you need to surprise a stern boss with your research. You have a few minutes or even half a minute. What will you do? Hint – tell only the most important things or what you are proud of.
It would help if you placed the annotation before the research itself. However, we recommend that you write this section after you have completed your research. You will have enough information to write the annotation, and you will not miss anything important.
Write an Introduction
The purpose of the introduction in the report is to inform the reader of the research objectives. In the introduction, people expect to see why this project is important and what issues you want to address. Some tips for the introduction section:
Use a conversational and a bit business-like manner to set the tone for the entire text. Your audience is simple people and experts, but each of them wants to get the most useful information. Therefore, do not use complex statistical language. Format digital data in charts, tables, but you don't need to write about this in the text itself.
If you have researched to prove a theory, then state the thesis in the introduction. In the central part, you can argue your position in detail.
After the paragraph where you provide the purpose of the research, you can write about other experiments that are in the same direction as you studied. You can talk about how your work differs from those that already exist. Or indicate that with the help of data from an already completed study, you were able to expand your experiment.
Write About the Research Method
In this section, you can describe in detail how your research went. For example, what tools were used or what methods were used to get effective results. For this section, the experts have a few tips:
Describe the specific methods you have used to achieve your goals. If you used the observation method, describe how long it lasted.
Describe what difficulties you encountered or what adjustments had to be made to the project. Explain why this happened.
Describe what tools or programs you used during the study. If you have used books by other scientists, it is enough to indicate the author and publication year.
Write About Research Results
Demonstrate the results you got from the research. It would help if you wrote this section based on facts only. Don't speculate about why you got the data or discuss what the data means to you. A few tips for this section:
Initially, write about the most striking and significant results that you have received. Then supplement the section with secondary results or exciting facts that influenced the experiment.
It is not worth mentioning the results that did not affect the research course in any way. However, if they are useful for other research, then you can mention them.
Write this section in as much detail as possible. That is, include all statistics. Immediately, we note that perhaps this section will not be of interest to readers, but its presence in the report is necessary.
Don't write about numbers in plain text. Fill out the numbers in the table so that such information will be clearer for the reader.
Write a Conclusion
In this section, you can write about whether you achieved your goals and how the results influenced your life. You can also note whether your expectations meet the result you received or write about whether your hypothesis was confirmed. A few tips for this section:
Finally, get rid of heavy scientific terms and statistical data – for this, there was a section result. From the conclusion, all readers should understand what you were able to achieve, even if they did not read the section on methods or results.
If you were unable to answer several questions during the research, then indicate that you will conduct additional research. If your hypothesis was not confirmed, then indicate that this was a lesson for you, and you no longer get hung up on this topic.
Create a List of Sources
After you've written all of the above sections, you need to list the books, websites, or other sources you used to write your research. Indicate only reliable sources so that the reader can be convinced of the veracity of your words. Some tips for this section:
If you have compared your research to other work, write the link to the source.
Make up the list of sources by the style – APA, ASA, Chicago, Harvard, etc.
If you have read some source and did not quote it, then you should not include it in the list. For example, you read the information on how to prepare to write the project. But if you read this information for yourself and it does not apply to the topic, you should not mention it in the list of sources.
Step Three – Showcase The Project
Project defense is an important stage of work. Without a competent presentation, you will not be able to defend ideas. A bad presentation can destroy good research. But if you prepare well and present the idea with high quality, problems will not arise. Therefore, you need to follow a few tips:
use more numbers and facts;
use simple words and examples, avoid acronyms and buzzwords;
indicate the risks and possible problems. Without them, they will not believe you;
tell us about your previous experience in solving problems;
demonstrate the usefulness of the results obtained for society;
instill action in public.
Even if you have no previous experience with presentations, try to consider the maximum of these tips. The second, third, and all subsequent presentations will be more comfortable. The essential thing in a presentation is structure and content. Give participants a clear description of the problems to be solved, hypotheses put forward, factors that support your words, etc. Pose, gestures, timbre, and tone are secondary, do not put them above structure and content. But it would help if you did not forget about them because they can enhance the impression about you and your research.
Conclusion
Statistical research is a scientifically organized collection, summary, and analysis of socio-economic, demographic, and other phenomena and public life processes. Distinctive features of statistical research are purposefulness, organization, mass character, consistency, comparability, documentation, controllability, practicality. It's hard to write such a project, but by choosing a good topic and following our advice, you will achieve the goals you want. We wish you every success!
Experts Are Always Ready to Help
Our company brings together specialists who are well versed in statistics. For many years we have been professionally producing statistical reports in medicine, biology, marketing, business, mathematics, and economics. We will help you at all stages of work – from planning an experiment to analyzing the results. Want to be successful and have everyone read your project? Then our specialists are happy to help you!