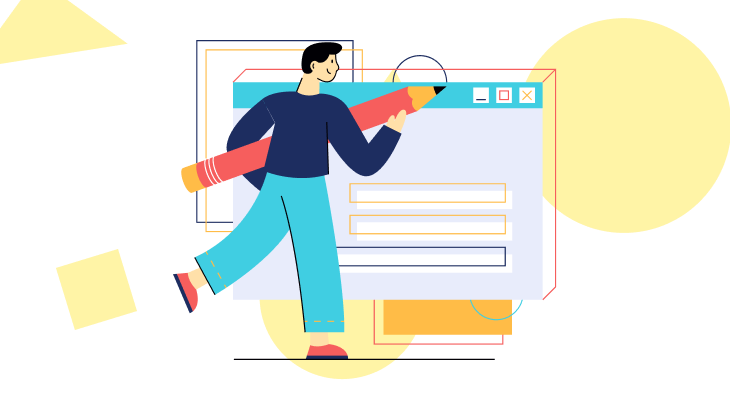 The abstract is like an avatar of your research paper, and it will define whether your audience wants to delve into your text or leave it aside. 
Your paper abstract is going to be available in online databases for numerous researchers. They may find it by means of a search in the database or by using particular keywords. After scanning your abstract, they will decide how convincing and well-built it is, and they will either download it to continue reading or just pass by.
To achieve the first case scenario and tell your readers about the research you are conducting, it is necessary to learn how to write a research paper abstract, which is a successful one. Read further to know more about how to compose such an abstract and thus, promote your work.
A Notion of an Abstract and Its Misrepresentation
Even though many people compare a paper abstract to a teaser, it is not always correct. You don't tell about your work's most interesting points in it like it is usually done in a teaser. A good abstract's task is to create a hook for the readers instead of showing the icing on the cake. You need to be able to stop once it gets exciting, so your readers are tempted to read the rest.
Moreover, a research paper abstract is not the same as a film trailer. The latter usually consists of the episodes, which are shown at the beginning of a film, without reaching the climactic scene. And although its purpose is also to attract the audience to the full product, it still differs a lot from the abstract to a paper.
Furthermore, a paper abstract has nothing to do with a paper outline, which you also need to write for a research paper. In the outline, you describe the content of the paper in short, but it is not the task of the abstract either.
Finally, an abstract can be compared to a concise summary of a paper. It is published in a journal for reviewing by peers around the world. You can even use the two terms as synonyms, as both an abstract and a summary encapsulate a research paper's whole content, instead of mentioning only some parts.
By reading your abstract, the audience gets a clear insight into the paper and understands what will be described in each section of it. Of course, the data in the abstract is not as detailed and complete as in the very paper. However, your readers must find out from the abstract how the research question is considered and what the research findings are.
Your abstract must be placed on the beginning page of the research paper. As a free-standing text, it will be published in publishers' databases, where your colleagues or potential audience can encounter it.
The Right Time For Writing an Abstract?
Although the abstract page comes first in your research paper, and people start reading it before the rest of the paper, you shouldn't start your writing with it. Taking into account that you summarize all the sections of the paper by your abstract, it is not a good idea to work on it unless those sections are completed. Otherwise, you may skip some important data or, on the contrary, include something that won't be in the final version of your paper. As a result, you will have to rewrite your research paper abstract and waste precious time.
Writing an abstract usually takes about 15-20 minutes on the condition that all the sections of your research paper are properly written and logically structured. So, don't run before the hounds – first things first, and after your paper is ready, you may allow time to bottom-line it through the abstract.
Advisable Length of an Abstract
Usually, abstracts contain from 150 to 300 words. You can encounter abstracts, which are bigger in volume, but it's not a common practice. If abstracts are intended for conferences and have up to 1,000 words, they are called extended abstracts.
In most cases, journals define a required maximum length for an abstract, and it's recommended to adhere to that guidelines and not exceed that amount.
10 Stages for Writing a Research Paper Abstract
Luckily, writing an abstract is not a big challenge if you already have your research paper completed. The thing is, you don't have to reinvent the wheel – you've already done it when you've written a research paper. It only remains to bottom-line what is already stated in your text.
In the same way, as it is done in book summaries, a research paper abstract must recap all the sections of your work.
If you are supposed to write an abstract for a typical research paper, which usually includes 5 parts: Introduction, Procedure, Findings, Argumentation, Conclusion, here are several steps to follow to get started.
At the end of this article, you will also find our checklist, which will help you in writing a paper abstract.
Stage 1: Determine Headings for Sections
For a classical research paper, indicate the headings on a separate sheet of paper: Introduction/ Problem statement, Methods/Procedure, Results/Findings, Discussion/Argumentation, and Conclusion/Closing part. This will be the skeleton of your abstract, which is necessary to make sure you recap all paper sections.
Stage 2: Encapsulate Introduction
Have a look at the first section of your research paper. Think of it in one or two sentences, as if you have to retell it in short to somebody. Don't provide many details. One sentence should be dedicated to the problem as a whole, explaining the importance of researching it. The second sentence should contain your paper's purpose (i.e., the research question addressed by your paper).
Stage 3: Outline Procedure
Decide which methods were crucial for achieving your objective during the research? Then summarize them in 1-2 sentences maximum, without mentioning specific details. You can leave out such things as percentages, sample sizes, etc., if it is not something unique that must be presented.
Stage 4: Summarize Findings
Think what the main results of your investigation are. Then describe them briefly, paying attention to the research questions mentioned above. Your audience needs to be aware of your study output. Numbers shouldn't be in abundance here. Present only main results, omitting small ones to avoid confusing the readers.
Stage 5: Encapsulate Argumentation
Indicate main findings and aspects that are being discussed. Try to mention several issues in one sentence.
Stage 6: Summarise the Closing Section
Decide which key insight from the Conclusion section you want to share with your readers. Put this sentence in the final part of your abstract. Make sure it stands out, as if discussion and conclusion parts can be combined in a research paper abstract, a concluding statement must be discovered by readers. Alternatively, they may think that your paper has no bottom line.
Stage 7: Check and Correct Language, Style, and Volume
It seems your abstract draft version is ready, but you may need to proofread it and edit if necessary. Don't forget that the tense you choose for an abstract also matters. We advise you to opt for a past tense because an abstract is a description of activities that happened in the past. You will be addressing your paper in it; that is why past tense is most suitable.
The next point is the style you choose for your abstract. Go for short and simple sentences and phrases. Try to use less passive voice. However, personal pronouns are welcome, as it is your text and your research, for example, "I", "we", "our."
Another aspect is the length of your paper abstract. Try to keep it short. In case there is no certain requirement in the journal regarding the volume, it's better to write no more than 300 words in the abstract.
Stage 8: Apply Key Words and Phrases
For an abstract, every word and every sentence counts, as there is not much space to describe many things. That is why properly choose the phrases for it, making sure their meaning is clear, and they perform their function in the abstract. Transition sentences are not needed in this type of text.
Some standard phrases like the following ones might be useful to outline each of the 5 paper sections correspondingly:
"Our goal with this research was …"
"We analyzed…"
"We discovered that …"
"We discussed …"
"In conclusion …"
If you include such phrases as the above, your audience will be clear which paper section you are referring to.
Keyword selection is another important factor determining how easy it will be for your target audience to find your abstract among thousands of others in the database. That is why make sure the key words you use are relevant to your content and common for your potential readers. Otherwise, your abstract will not come in the database search.
Stage 9: Rearrange the Text and Structure It
Depending on the journals you consider, requirements for the abstracts might differ. You can find this information in their guidelines or check already published abstracts as an example.
The most frequently used abstract type is the informative one, where you have to recap every section of the research paper in the same way as shown in the stages above. Note, though, that all sentences must be included in one paragraph, with no section headings.
Structured abstract is another type that can be required by a journal. For it, you have to indicate the section headers of your research paper and recap each section's content in short. Thus, this type of abstract has to include several brief paragraphs.
Stage 10: Keep Clear Of Acronyms, References, Etc.
There is no use in mentioning sources or references in the abstract, as it goes separately from the paper. Moreover, readers will not find it helpful here, as they can't see the full reference anyway.
If some abbreviations are really needed in the abstract, make sure they are few and far between, and they are well-recognizable for your audience.
Checklist for Crafting an Abstract
Never start your abstract with phrases like "this paper…" or similar – it is recommended to mention your study instead of the research paper.
Avoid the excessive use of Passive voice, especially at the end or at the beginning of sentences. For example, "…is described", "…is analyzed", "it is believed that…", "it is suggested that…" etc.
There is no need to explain sections of your research paper.
Avoid repeating the title or rephrasing it.
Usage of acronyms, symbols, or trade names will require explanation, for which you have no room in the abstract. So, try to do without them.
Include only that information in the abstract, which is present in the main paper.
Bottomline
An abstract is a crucial constituent part of your research paper because it shows the summary to the potential readers, so they understand the main content of it. The role of an abstract can't be overestimated, as due to it, readers discover your paper and decide if they want to read it. It's very important for readers to get familiar with the content of your paper quickly, as no one likes reading overlong texts.
When summarizing your paper, try to remember that both overflows of details and lack of important data are harmful to your abstract. Think of a reader from your targeted audience, and imagine telling him/her in short what you've found during the research and what was important on the way. If you consider all the information above, you are very likely to craft a decent abstract.
If you still feel that professional paper help will be of use, contact our writing platform, and we will address all your writing concerns.