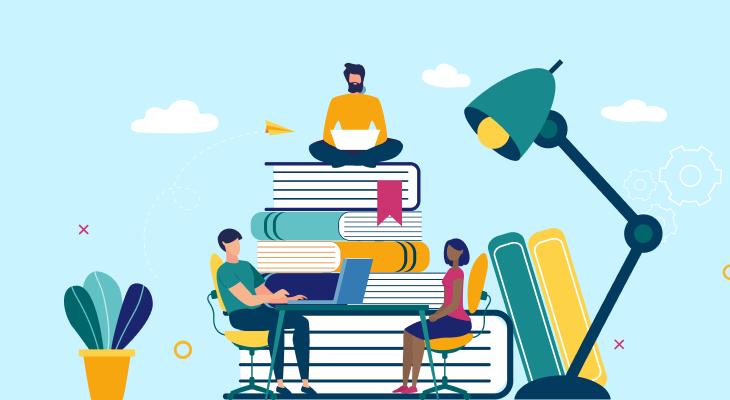 A lot of college and university students cope with expository essays. It is necessary to be prepared for the fact that the preparation will take a lot of time, you will have to read a huge amount of books and other sources to provide an informative paper. And we are always ready to help you with valuable recommendations.
Definition of expository essay

The expository essay examines a specific topic from different angles. Its main task is to provide the reader with fairly objective information. So, if we are talking about health insurance, the essay will need to describe what health insurance is, how it works, in which countries it is applied, what are its advantages and disadvantages. All these aspects should be presented neutrally so that the reader does not feel that you are inclined to one of the points of view.
To understand the essence of this type of essay, remember the formula: information + analysis. Just imagine that you were asked about something by a friend who does not understand the topic. You must simultaneously provide him with more data and analyze the issue.
What is the difference between an argumentative and expository essay?

Sometimes different types of papers have a lot in common. But there are also significant differences. When writing an argumentative essay, you need to take a certain position and convince your reader of it. In the same example of health insurance, you would tell the reader why this system is the best. That is a subjective type of essay. And for now, you need to be objective, to show all points of view and present them in an appropriate way.
Preparing to write an expository essay

After you understand the definition, you need to carry out a qualitative study. It is not enough just to enter a query in Google and copy all the information found. This type of paper involves the use of trusted sources that are reliable. Therefore, preparation can take a lot of time. You can also be inspired by descriptive essay samples. Focus on your teacher's guidelines to do everything according to your requirements.
7 steps to write an expository essay
Student assignments that turn out to be challenging and require effort are actually very interesting and useful. they help to learn, develop useful skills: writing, critical and analytical thinking, expressing their thoughts. Here are 7 easy steps to follow.
Step 1: Come up with a topic
Often teachers assign topics to students, but in some cases leave it up to them. Therefore, the most important and responsible task will be to choose a good topic. It is advisable that you already know something about the problem, then it will be easier to conduct a study and explain the topic to readers. Think about them while coming up with a topic. The theme may be extremely interesting for you but boring for your audience. Avoid general suggestions, they are too standard.
For example, if you are interested in cars and know a lot about modern models, it will be easier for you to understand which resources are trustworthy and which topics are really relevant. If you have not heard anything about cars except the names of popular brands, the task will be seriously complicated.
Make a list of themes that interest you. It may be:
cars
brands
vegetarianism
fashion
society problems
social networks
pets
ecology
After you choose a general field, it will be easier for you to narrow the theme and find a topic for your essay. Remember that even if you are interested in this topic, not everyone can explain complex things in simple language. So make sure you have something to tell and you can do that.
Step 2: Do your hometask
The next stage is no less important. Now you need to do some research. Do not think that you're well-informed and can simply skip this step. In the expository essay, you will have to refer to the sources, which means you need to find them. In addition, do not exclude the possibility that you will learn new facts.
First, read more articles on this topic to understand what is relevant today, what aspects of the topic raise questions and discussions. Take notes right away. Then you can narrow the list of sources, search for information on a specific issue, and not on the topic as a whole.
Step 3: Consider some examples
After research, you most likely found many areas that can be revealed in the topic. But a standard essay is usually limited in volume, and not all areas will fit it. Therefore, you need to choose the most common and discussed issues and combine them with those that are discussed less frequently.
For example, if your topic is about cryptocurrencies, you need to describe both the evolution of Bitcoin and some little-known cryptocurrencies that have recently appeared on the market. This will interest readers and provide them with radically new information.
Step 4: Consider some examples
The outline will help you write a clearly structured essay. Focus on the following scheme:
Introduction Present the topic in a way that interests the reader. You can ask an intriguing question, give shocking statistics. There should also be a thesis statement. After your introduction, the reader should understand what is the intention of your paper.
Body. Examples and facts, analysis on your topic. Provide about 5 paragraphs containing your findings.
Conclusion. Sum up your essay and provide readers with a final conclusion. Don't use any new facts, just summarize. Except for giving an overview, you can provide several possible solutions to the problem. Think why is your research important and explain this to your readers.
Step 5: Write your thesis statement

Most likely you have already written many argumentative essays. In this way, students learn to take a specific position and explain it. Therefore, you will have to remember that the tasks in the expository essay are completely different. Your thesis statement should explain what you will write about and why the reader needs this information.
Step 6: Create the first draft
Writing an outline and thesis will help you prepare your first draft. During the process, regularly check whether you follow your plan. Use more transitional words, especially to state supporting facts or opposing ideas (moreover, however, nevertheless).
Step 7: Editing

After completing the essay, rest and sleep well. After that, read the paper again. Here are some tips:
Ask other student or a friend to read your essay and give recommendations;
Read the expository essay aloud to listen to how does it sound;
Check the paper in the application, get rid of grammar and spelling errors.
Your essay should be informative and interesting, fully disclose the topic.
10 Top-Notch Topic for your expository essay
How to manage your time and get rid of lateness?
Why does bullying exist in schools?
How to learn to ride a bike?
All About Health Insurance
Cryptocurrency development
How to invest money successfully?
Why is a healthy lifestyle trending?
Strengths and weaknesses of all people
How can students find themselves
Does real friendship exist?
Professional help for an expository essay

An expository essay helps to express your thinking and writing skills, develop your creative thinking, analytical skills. Therefore, you should not just write a paper, but do it in a quality manner. It is important that students are attentive to details, reinforce any points of view with facts. Do not try to copy other authors, as only a unique paper will receive an A-grade.
Student life is very active. It is necessary to cope with a large number of assignments and still work and relax. Often there is not enough time for anything. Especially for an expository essay. If you feel that you cannot write a decent paper, order a custom essay. Our professional service with a team of authors is always there to help. We will write a killer paper taking into account all the recommendations of your teacher. Our authors are always in touch and will be happy to discuss your ideas in order to find the perfect solution. Feel free to contact us for your expository essay!