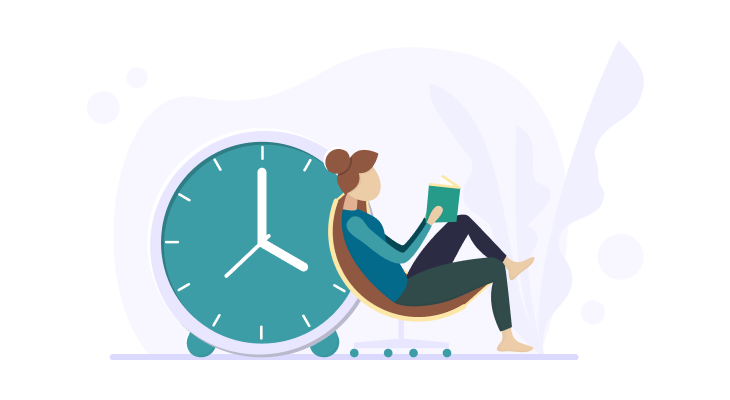 Studying is great. It gives you lots of positive emotions, useful connections, and real friends. When you finish university, you learn lots of important things to proceed with your studying or apply your knowledge in the real world. Studying is a long process, and every student has his own experience. But the outcome is always the same. The studying journey is always over when the graduation ceremony is done.
This is something mandatory for every class and student in particular. It is a tradition that can't be violated. A ceremony is a breathtaking event. It is something students are always looking for. Some of you may want to finish university and forget about it, and the ceremony is like a closing statement in a long, long story. But for most students, the graduation ceremony is a celebration. And what is a mandatory part of every graduation ceremony? Yes, the graduation speech is a crucial part of any solemn event.
It's the time when you share your experience and thoughts with the audience. You tell them about your awards and failures. You express your attitude to the university, its professional staff, and other relevant issues to be discussed at the end of the year or even life period. You may feel nervous about it.
For many students, talking in front of a broad audience is quite a challenge. If you don't know how to manage your nervousness and overcome the fear of talking, we will teach you. In the guide, you will learn the most popular topics for graduation ceremony speech and figure out how to manage your fears. Let's get started.
Graduation Speech Writing: How to Write a Winning Paper
A graduation speech is supposed to gather all the students and make them celebrate the end of their studying journey. If you are to give a speech and tell a few words to congratulate your friends and teammates, you need to get prepared for the performance. If you are sure of your oratory skills and aren't afraid to get nervous in front of the audience, you can ignore our tips.
But if you want to get prepared for the show, the following steps are for you. It is necessary to complete the writing part to have something on hand during the speech. A well-developed speech text can help you orient in the subject and look up if you lose the thought. So, what are the most useful and working tips for writing a speech?
Choose a Topic for Your Speech
When you graduate from university, you have a lot to talk about. You're filled with emotions and are ready to impress the listeners with your expressive performance. But you shouldn't forget that you're still at university. You need to keep calm and perform a structured speech. If you don't know the exact topic for the speech, you need to brainstorm the ideas. Don't put pressure on yourself when preparing for the speech.
Remind yourself of the previous interesting and compelling experiences you had during the classes. You can also remember what challenges you faced. The reflections may help you create a generalized picture of the things to talk about.
Don't try too hard. You need to reflect the ideas smoothly. If something doesn't come to your mind easily, you need to let it go and focus on the things you remember greatly. What have you always wanted to tell your peers? Maybe you want to show your gratitude to professors? Note down every relevant idea that comes to your mind.
When you are ready with the list of approximate ideas, it's time to structure them. You need to choose one theme. You can use several topics if they're interrelated. Choose the direction of thought and develop the speech text based on the main thought. You need to choose the theme, keeping in mind the tone of voice to be used. You should also remember the audience to talk to and the timing. These 3 basic but very important criteria will help you choose the best topic for the speech.
Use the central idea and group less important information around it. This way, you will ensure a structured way to perform the information.
Interest and Hook the Audience
When you're done with choosing the topic, it is time to think of the correct speech beginning. If you want to make your speech interesting for the listeners, you need to fill your words with compelling and informative facts. Use examples or even funny stories in your speech. Make sure they are relevant to the context. Think of the things the audience will like. You need to immediately draw the attention of people to make them listen to you. Choose one or two methods and use them on the stage.
Structure the Text
Nevertheless, you are going to talk, and you need to produce a structured speech. If you try to remember weird periods from your university life, your speech will sound weird and may confuse the audience.
Develop a nice structure. Create the introduction and tell a few words to break the ice between you and the listeners. When you feel more comfortable on the stage, come to the main topic and tell about it. Use examples and keep in contact with your audience And to finish it up, conclude your speech with several sentences. You can choose which method of finishing the text to choose. But make sure your study sounds complete for the listeners.
Compelling Commencement Speech Ideas
If you don't know what speech topic to use and what to talk about during the graduation ceremony, you can use the list below. You can either use the exact topic or adjust it to your case.
Changes are good. Lots of people are afraid of changes. They want to have a stable and conservative life. But the more our life changes, the more we evolve and become better. Graduation from university is another change in the life of every student. But you should accept this and move on, trying to keep bittersweet memories alive.
Positive thinking can help you a lot. It often happens that life surprises us or even confuses us with its news or events. If you don't think positively, you can lose a lot. Positive thinking is what can help overcome different challenges in your studying life, career, or personal goals.
Accept failures. You can't be the best at everything. There will always be someone who can do better than you in some other discipline or undertaking. It is important to embrace failures and behave decently. Life is a combination of successes and failures. If you learn how to accept both of them, you will become happier.
Believe in yourself. This is the most important piece of advice for every student. If you don't believe in your skills, you won't achieve much in your career. You can't be good at everything, but if you believe in yourself, you can reach the highest pinnacle.
Dream big. This is another great topic for discussion during your graduation speech ceremony. You never know what a professional you can be if you don't dream big. Every student can become anyone he or she wants. So, it's always necessary to believe in your dreams. Only then the most unbelievable dreams may come true.
These are the most popular themes for a ceremony of graduation. You can choose any of the above and adjust it to your case. Make sure to fill your speech with funny examples, remember your experience during the classes, talk about professors and their income in your professional and personal growth.
Let's Sum It Up
Giving a speech during the graduation ceremony is a responsible undertaking. You need to prepare well to perform a good speech and impress the listeners. It is necessary to come up with a structured but still funny and pleasant way to listen to the speech. Using our tips and the list of possible themes, you can develop a nice speech and impress the listeners with the story. They will be amazed at your oratory skills. If you work on your writing well, think of the details, remember all the funny or memorable moments from your university experience, you will melt the Leary's of the audience.
Do You Want to Make It Easier?
Getting prepared for a speech is a responsible task. You need to get involved in the process, research the information, speech time to develop a good speech. It is necessary to pay attention to the structure and be ready to deal with your emotions during the performance. And by the way, do you have time to work on the speech?
If you need help with writing a graduation speech, we can do it for you. Our paper writing service is a dedicated team of writers who are ready to help students with everything. If you feel unsure about your writing skills and want to get professional advice, our service will help you. Our paper writers will use their skills and expert tools to develop perfectly structured writing for your graduation ceremony speech.