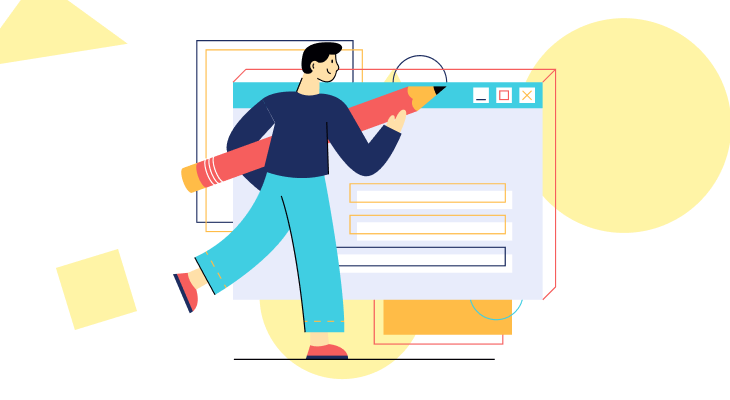 Working for a company or looking for a job, you may need to come forward and claim about yourself. From time to time, the employer may ask you to provide a paper explaining your qualifications. In the document, you need to tell more about your professional background, skills, knowledge, and education.
These are not the key elements. They may vary depending on the enterprise you work for. It can be in the form of a cover letter, CV, personal statement, or any other paper with the same characteristics. You may use it when interviewed for the position. Or you may also be asked to write about your current qualifications to go up the career ladder and get a promotion. If you know how to describe yourself in the written form, you have an edge.
We want to help you come through this stage successfully. For this reason, we have created an article where you can learn more about the writing criteria and secrets on how to write about yourself.
How the Information May Be Applied in Real-Life
Describing yourself and talking about your strengths is an important skill. To perform the information in the written form is more difficult. But you need to learn how to do it correctly. Writing a cover letter isn't the only reason for you to learn the information. Other situations are requiring a written document with your skills, knowledge, and experience.
When studying at university, you may want to try an internship. This is a common practice for students to visit new places, meet with new people, and improve their professionalism. To apply for the internship, you need to write a letter and tell in detail why you are the perfect applicant for it;
Before you enter college, you may need to write the application. This is important for the admissions board. By reading the application, they understand your motivation and get more information about yourself;
CV and cover letters are obvious examples. If you want your CV to impress the HR manager, you need to structure it correctly and include the important facts. Not everything related to your professional background has to be included in the paper. But if you know how to write about yourself, you are not bothered by such questions;
If you want to receive a grant, in most cases, you are obliged to produce a paper with detailed information about your personality. To get the grant, you need to work meticulously on the paper about yourself;
When there is an opportunity to be promoted, you need to create a decent letter for the employer. If you are interested in the position and want to get advanced, you should necessarily work on the letter;
Biography is less popular among students and workers. But there are cases when you are asked to write an autobiography. This is a complex task. You should describe in detail your life and not only your working experience.
To manage the writing and impress the reader with your paper, it is necessary to know your strengths and be ready to pronounce them.
Tips to Make an Impression of a Confident Person
When writing about yourself, you should persuade the reader that you know what you want. In most cases, the manager, professor, or committee will prefer the person expressing confidence.
Perform a Catchy Introduction
What we mean by a catchy introduction is a brief text focusing on your personality and featuring the major reasons for you to apply for the position, grant, or job. You don't need to provide an extensive piece with a detailed description.
You need to quickly interest the reader easily. Try to choose some of the most impressive facts about yourself and smoothly introduce them at the beginning of the paper. But don't reveal everything. You want the reader to be intrigued by the introduction and wishing to learn more. One of the things is talking about your qualification and skills.
The introductory part is an essential section of the paper. This is the way to promote yourself. You can do it in one sentence filled with cliches and common phrases. Or you can be creative and take an interesting approach to the task. One way or another, the introduction should be the first thing in the paper.
Focus on Your Relevant Background
Now we move to the next part. In this section, you need to focus on your professional experience. But here you should be very careful. If you include unnecessary information, you will not benefit from it. First of all, remind the institution or person you address the paper. If you apply for the grant, it is okay to mention your school or university achievements. It can contribute to the overall image of yourself and increase the chances. But if your task is to get a promotion and step forward the career ladder, mentioning your high school achievements would be inappropriate.
The information has to fit the aim of your application. You should also differentiate between your personal and professional accomplishments. Awards and certificates will prove your proficiency as a worker. Listing your character traits will show you more from a personality perspective. To give the reader a complete image of your skills, preferences, goals, and professional achievements will help the reader assess your chances to be accepted. Make sure to balance these aspects. Don't talk too much about your performance in the workplace. Leave some space for your personality traits.
Be Careful With Personal Details
As we already mentioned, it is important to tell a few words about your personal story. You can produce some background to let the reader know the context where you lived. But here, you need to be careful not to get into too much detail. Personal experience should be up to a point. You have to show a contextual environment that helped you to be where you are now. Describe what you are keen on. These could be different hobbies. But try to monitor if the information applies to the situation.
Choose Tone of Voice
This is the way you start the communication and finish the letter. If you choose the wrong approach, you can offend the reader. To avoid confusing situations, you need to research before writing. To ensure that there's no disrespect in your paper, read about the person or company, you address your message. You need it to choose the correct greeting and good-bye phrase.
You need this information to write accurately. There are different styles in the English language. In some cases, you should stick to a formal style and make no deviations from the norm. But it sometimes happens that the recipient accepts an informal tone in the conversation.
Follow the Requirements
Be it a cover letter, CV, grant application, or any other document, and you should pay attention to the requirements. First of all, it will ensure correct formatting and appropriate structure. Second, your paper will be accepted. It may often happen that the recipient checks the application with specific software. It checks if the papers fit the initial requirements. Thus, if you ignore the guidelines, you may lose your opportunity.
Conclusion
Talking about yourself can be confusing. We are used to underestimating our achievements and closing eyes at our strengths. This is a global issue. But when you need to write about yourself, you have to forget this useless bias. To succeed with the application, you should be open and ready to shine.
Being shy and unconfident will ruin your chances to impress the recipient. If you want to land a job, get a promotion, receive a grant, or astonish the reader with your professionalism, you need to write about yourself confidently. In the article, you can find inspirational tips to improve any personal statement writing.
24/7 Help With Writing About Yourself
You can read articles, practice writing assignments, and talking with HR managers to improve your skills in performing yourself. But if you want to make it faster and achieve great results without effort, our professional paper service is ready to help you. 
We work with students to help them achieve better results in their interviews, application processes, or promotion activities. Our customers are successful people. And our goal is to help them shine brighter. We know how to present your skills and qualifications in the best possible way. So, if you doubt that you can produce a decent and well-designed paper to perform yourself, make sure to ask our expert service for help. You won't regret the cooperation that will yield impressive results.