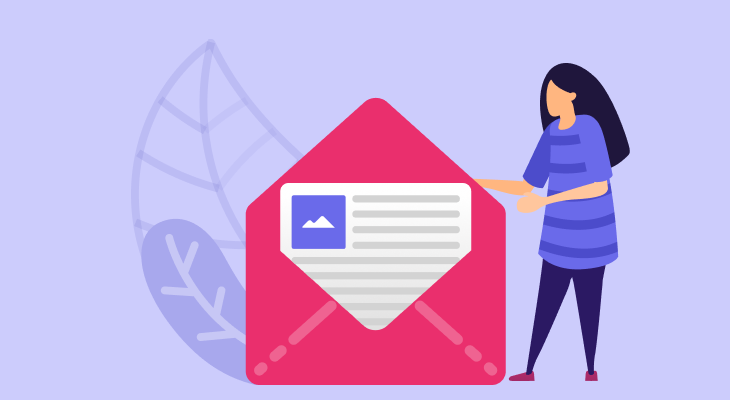 A personal reference is one of the most important and serious forms of writing. Thanks to this letter, employers, and representatives of other fields will be able to get acquainted with the detailed information about a certain person. Unlike a curriculum vitae that talks about professionalism and skills, a character letter is more extensive. It highlights the best features and can help to achieve the main goal or even save your life.
There are many situations in which we need to provide our characteristics in the form of a personal reference. Moreover, sometimes we can become the authors of this letter. It does not matter who you are, the recommendations below will help with this task.
Why Is It so Important
As it was mentioned above, many areas require this kind of writing. For instance, a person who is accused of breaking the law may need to show a personal reference. After reading the magistrate will decide on his future fate. This example demonstrates the role and significance of this letter.
Employers may also ask job seekers to attach a cover letter to their curriculum vitae. In some cases, it can be provided and characterized during an interview. A person reference also can play the role of the last fragment, after which the head of the company will make a decision.
Sometimes a character letter is not a prerequisite when you apply for a job. However, you can provide it by yourself. Additional data about your professional skills and strengths certainly will not be superfluous. It is especially important if you are looking for your first job, while there are no recommendations. You can also resort to this method after a long break at work.
Ask for Help
Any of your close ones can write a personal reference. However, remember the role of this assignment and choose only those in whom you are absolutely sure. This individual should have sufficient information. Your colleague or person who works in the same field can also become the author of your character letter. We have indicated some possible variants below.
Your personal trainer;
A supervisor or academic teachers;
Your colleagues;
Neighbors;
Members of your family;
Friends and acquaintances;
A person from your academic group;
An employee of the same professional field;
Your chief.
Despite the fact that a relative one knows you better than any other person, it is better to avoid his help. Family members can ignore the need for objective judgment and embellish real facts. For this reason, the respective readers usually do not consider such works or take them seriously. Letters, which are written by your mentor or coworker will be a better variant.
These people have knowledge in the necessary field and will be able to describe your professional qualities well. However, you also have to be involved in the process of creating a reference letter. Your task is to provide pre-prepared information about work experience and underline the unique features.
How to Write a Personal Reference
If you are approached for help with writing a character letter, do not make hasty decisions. Make sure that you know the person well and can correctly emphasize the best sides of his personality. Moreover, you should have an idea of the scope this individual is associated with. Otherwise, it will be better if you refuse.
We highlighted several important aspects that should be present in the character letter.
Indicate your attitude to the person you are writing about. Here you need to talk about your role in his life.
Duration of dating. Write the number of years.
Strengths. Here you need to choose a few basic qualities (three or four) that can show the best features of a person's character. Explain why the organization should be interested in working with him. You can describe such character traits as an optimistic way of thinking, sociability, self-confidence, attentiveness, leadership, and others.
Your own recommendation. In the final paragraph, you have to express your attitude to the person you wrote about and recommend it on your behalf.
Do not forget about the contacts. The last part of the reference letter is the ways in which members of the company can contact a person.
Some More Tips
Both people who turned to others for help and the authors of the reference letter should pay attention to the following details of the work:
Positive attitude. The character letter should not contain a description of weaknesses. People will always choose the work that characterizes them only from the best side. If a person is not sure that you will cope with this task, he will never ask you for help.
Give specific situations. Despite the importance of mentioning the best character traits, concrete examples will greatly improve the perception of personal reference. By illustrating these qualities, the reader will be able to understand how an individual puts his knowledge into practice and copes with the possible difficulties.
Be concise. Often the reference letter takes up only one page. Imagine the number of texts, which are read by representatives of the famous companies every day. A short and at the same time informative letter will not only facilitate their work but also can cause an interest.
Do not talk about too personal things. A character letter should not contain describing a person's inner experiences or romantic relationships. Imagine that you are a candidate and avoid the details that you would like to keep in secret.
Do not forget about the format of a personal reference. Follow the rules that writing any other formal letter also requires.
Be sure to include a date.
If you are writing a letter that will be read by the court representative, remember to indicate the appeal to 'The Presiding Judge/Magistrate'.
Your letter should begin with the words 'Your Honor' (if you are writing according to the violation of the law).
Remember to leave your recommendation and sign up.
If you are writing for a person who may be sent to prison, hand over a written personal reference to a representative of his defense. You need to cope with this task before the day of the hearing. A possible option is a telephone or written conversation with a lawyer, during which you can discuss all the necessary details. Do it before and after writing.
How to Write a Personal Reference to Employers
Gathering the information is the starting point of this long process. It will be best if you can personally meet the person you are writing about. In this case, you will ask all the questions and have a clear sketch of the future text. Remember that your task is to be able to combine honesty and positive description. All official letters have an end address. After you finish working with these details, you can proceed to work on the content.
First of all, state your name and describe the reason why you are writing this letter. You can also briefly tell the story of acquaintance and communication with the person who you characterize. Thanks to this, the employer will be more confident in the written information.
The main part of a personal reference consists of revealing certain character traits and professional skills. Forget about the flaws! The purpose of the letter is to convince the employer of the need to invite this person to work. However, you should be as honest as possible. If the description of real things seems boring or incorrect to you, try looking at the situation from the other side and rephrase what written pieces of text. Even if you really want to warn about one or another weakness of the individual, refrain from this.
Avoid unnecessary stories. You do not retell the biography of a person, but briefly and clearly describe his skills and dignity. This type of letter is official and requires only relevant information. Also, you should not use informal words. Information, brevity and respectful tone are the main components of a powerful character letter.
In addition to the contact details of the person who is characterized, you can add your own email address and mobile phone. Thanks to this, the employer will be able to contact you.
If writing a personal reference still seems too complicated task or you cannot find a suitable author, do not despair. There are many professional services that can help.
The success of any character letter lies in a detailed, positive and at the same time a brief description of the merits of any person. This form of writing plays an important role in many areas of life. Treat this work as responsibly as possible.