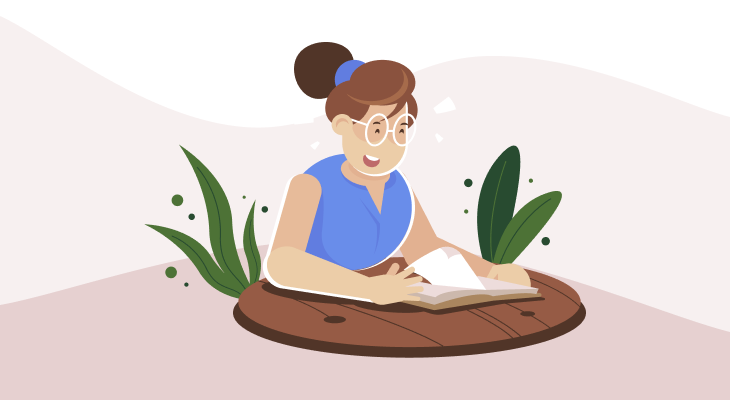 Before we get closer to the issue, we need to dig deeper into the notion of plagiarism. What is it? If you are studying at a college or university, you should know what it is and why it is important to write your papers from scratch without copying the material from other works. In short, plagiarism occurs when you steal the information from the sources and present the ideas as your own. You can steal the material, copy it, or say that you have written the texts. One way or another, it is called plagiarizing. You simply pretend that you have created a text on your own, while the text belongs to another author.
The Notion of Plagiarism: What Is It?
Plagiarism is common in various professional areas of work. You can also notice that the phenomenon is quite ubiquitous in the academic world. It is such a tendency to steal the work of another person and perform it as your own to deceive the tutor or professor, for example.
Almost any user can get access to the materials posted on the Internet. Therefore, plagiarism issues have become more critical these days. Lots of students get caught daily in using other people's paper works. And the situation is getting worse because the access to the materials is global. You can easily use the information posted on the Web. But the consequences can be devastating for your career or even professional life in general.
Types of Plagiarism
If you want to avoid plagiarism or learn more about the types of plagiarism, here, you can do it. We will cover the most common types of plagiarism to help you identify plagiarized content in your works. It often happens that students don't understand that a piece of text is plagiarized. For this reason, it is important to know how plagiarism looks and avoid it in the texts.
Deliberate Plagiarizing
The first type of plagiarism is called deliberate one. From the name, we can say that the person resorting to copying the information is supposed to know about their actions. This type of plagiarism happens most of the time. Deliberate actions mean that you know what texts you deal with and want to deceive the target reader to some extent.
Different plagiarism types give rise to different consequences. Therefore, if you resort to deliberate copying, you should know that it entails quite harsh and devastating effects. The dishonest attitude to the process is what makes the penalties even worse. If you don't want to ruin your career, you need to avoid deliberate actions related to plagiarism.
Paraphrasing and Patchwork Paraphrasing
Let's first talk about regular paraphrasing. What is it? It is also quite common among students. Why? The reason for such a common paraphrasing is very simple. It is easier than writing your text or using ideas from your personal experience. By paraphrasing, we mean altering several words in a sentence but keeping the structure of the sentence the same.
By doing so, students hope to deceive their tutors. But, one way or another, this is also called plagiarism and may have further consequences. If the tutor reads the text carefully, he or she will notice which parts were copied almost without changes. You will be highly penalized for paraphrasing, as much as it is also a deliberate act and you know about it.
Another type of plagiarism is patchwork paraphrasing. What is the difference between this type and the previous one? The technique remains the same, but you should notice the difference in the source texts. While managing patchwork paraphrasing, you take the information from various sources and glue it all together. It touches upon the ideas as well. If you use the ideas from another author as your own without proper credit to the initial writer, your text will feature plagiarism.
Playing with Sources
Let's talk about a different type of plagiarism. This one is more difficult to recognize. To be true, this one is not deliberate plagiarism in most cases. You may occasionally stitch the sources. It may also happen if you don't apply your critical analysis skills and simply use the arguments carefully presented by another author. Stitching sources is still considered to be another type of plagiarism, so you should avoid doing this stuff. Although, the consequences may be less rigid since students may simply forget or ignore it while writing a paper.
Copying Ideas From Your Work
If you study in a college, you write various papers during the classes or as part of your homework activity. Therefore, you may want to use some ideas or texts from your paper. If you have already submitted the paper or gave it to the tutor, you can't repeat the same information in other texts. If the material is a draft and no one has ever seen it, you can get inspiration from your world.
But if you have already handed the paper to the professor, avoid using it again. You may think that copying the text from your previous essay is a good idea because you save lots of time. But by doing so, you may lose the trust and respect of your professor. If he admits plagiarized content from your previous works, you will get lower grades or will even have to rewrite a new project.
Mozaic Copying
What an interesting name for plagiarism. What does it mean? Mozaic here means using synonyms for the words in the initial sentences. In most cases, this type of plagiarism isn't scanned as a deliberate one. Students may use the same idea or phrase that has no equivalents. But you should still avoid using the ideas of other people and create your arguments to protect your good name, reputation, and grades.
Accidental Plagiarizing
Here we can talk about various cases when you don't know the author of the statement or idea but still use the information in the text. Accidental actions don't guarantee you can avoid the penalties. Although, you will receive fewer penalties for your actions.
Another way to accidentally include the material from another author is by interpreting the quotations incorrectly. Before you submit the paper, you need to check the style and see if you have managed to frame the quotations and citations properly. Inverted commas or other signs may cause a violation of rules. Thus, a tutor may detect plagiarism in your work.
Tips to Avoid Plagiarism
How can you avoid plagiarism in your papers? It is important to ensure that the paper is original because sometimes the consequences of your actions may be quite serious, even if the actions aren't deliberate.
If you want to develop an original paper, you need to work on it. It is better to create an outline for the writing part. You need to check the sources for the information and then insert the material into your text.
Check the text with the help of online tools. On the web, you can find a great lot of online checkers. You can download your text and see how many sentences or text parts aren't original. You need to do it before you submit the paper to be able to check the plagiarized content.
Check the rules to frame the questions correctly. Incorrect citing may be regarded as plagiarism. For this reason, you need to figure it out before you hand the paper to the tutor.

These easy but working tips may save your good name and ensure 100% original paper.
Conclusion
When you write academic papers, you need to be extremely careful. It is important to monitor the resources and see if the material isn't plagiarized. There are so many types of plagiarism, and it is necessary to know about them. If you ignore the rules and resort to any kind of copying, you may experience harsh penalties. Do you need it for your career? You can destroy your reputation and make it impossible to continue your professional career in the academic world. If you want to be safe, you need to learn these types of plagiarism and always remember about them when working on academic papers.
Want to Ask for Help?
Writing original papers is a must. If you don't want to get caught on plagiarizing the material from others, you need expert paper help. The thing is that plagiarism isn't only about textual material. It is also about ideas and arguments. If you want to get an original paper, you need our help.
Our service has been long on the market. We have learned the tendencies and know how to write an original paper for you. Address your issue to our managers, tell your requirements and receive a 100% original paper in the end.