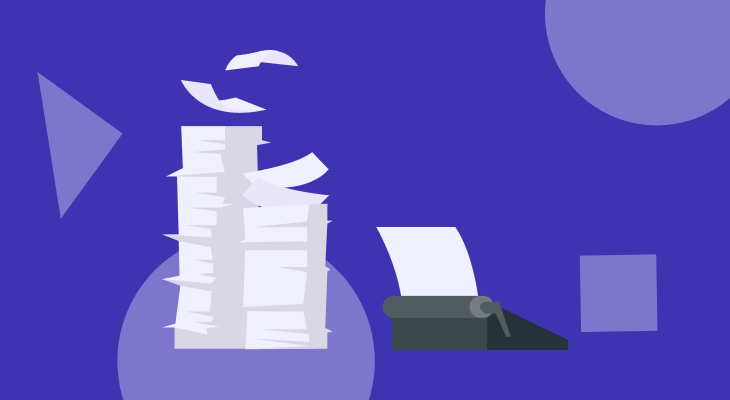 The secret of successful experience in any sphere is preparation. If you need to make academic assignments, you start with improving your skills in writing. If you need to pass an exam, you should also work on your strengths and weaknesses. Such an approach helps you become as ready as possible for a comprehensive examination for any purpose.
Today we are going to talk about the particularities of GRE. It is required not for every student and not considered to be obligated. But if you plan to enter graduate school and achieve a new diploma, then this exam is in your interest. Let's clear up the features of GRE and tips that may help you get better results.
The Definition of GRE
GRE or Graduate Record Examination – is a standard test for students to estimate their analytical and reasoning skills. It includes three traditional areas: reading, writing, and math. Note that this is a general test that contains a wide choice of questions and summarizes the general potential of the test-taker for further education. You wouldn't see any specific subjects during the exam and are not required to make a special preparation.
The graduate school usually requires a student to be keen on critical thinking and problem-solving. These skills are very precious because they help you to deal with any situation, whether it is about education, job, or personal life. That's why the GRE is made to reveal whether a test-taker has such abilities or not.
GRE is required for students who plan to start any graduate school program. Only medical and law schools are exceptions. The final scores you receive will be summarized with other grades (college GPA), job experience, recommendations. As you can see, the higher score you gain for the test, the higher will be your chances for a successful acceptance to graduate school.
Students who dream about their education at graduate school and getting a graduate school degree expect to have a blistering career growth. Basically, this is the main reason for you to prepare for GRE. Let's see statistics: comparing to candidates with bachelor degrees, you can count on the salary up to 17,000 per year. Also, the unemployment rate among such graduates is lower.
Taking GRE Like a Pro
If you want to be a successful student in a graduate school program, then you must do your best. Preparation is the key to success. That's why you should find out all possible information about the test to make yourself ready for any unexpected situation.
You have already known that this standardized test has the exact type of questions and the order of the relevant sections. As a result, the final scores are calculated according to the correct answers. The day you will find out the results also depends on the test format. Here are the main things you need to know:
if you take the test using a computer, you'll see your scores for quantitative reasoning and verbal questions right after finishing the test. The results for the analytical part will be available in 2 weeks;
if you take the test using a paper-delivered file, you'll see your scores for all sections in 6 weeks. You can get both an online report and a report by email.
Also, there are several important things about taking the GRE. You should think about the best time and place for your exam. Let's see your options.
The Best Time to Take GRE
It is quite important to choose the right time to take your GRE. Experts recommend doing it one year before you plan to join the graduate school program. Such a decision made in advance gives you a very important bonus: you will have time to remake the test if you need it.
Besides, according to GRE rules, your test results are valid for five years. It is very important for people who prefer to make plans beforehand. So, take your time and think about when you would like to make the graduate school test.
The Best Place to Take GRE
This is another good news. At the moment, there are approximately 1000 locations in the whole world where you can perform your exam. Usually, such places are located on a college campus or a specific center. You are free to choose any location you are comfortable with.
Also, you can use the ETS official website to find out all the available testing centers. This is a great opportunity for students who need to plan a trip to another city.
The Best Way to Register for The GRE
Everybody is online now, and GRE too. To take your place and set time for your exam, you should use the official website ETS.org. Make a personal account for My GRE and choose a paper-delivered or computer-delivered type of exam. You'll receive all powers for setting the date and location of the examination.
Note that the fee for registration depends on several factors. For instance, the general price for the test is $205. If you make a late registration, then you have to pay the additional fee – $25. In case you aspire to change the testing center or the date of the exam, you also need to pay an extra $50. That's why you are interested in planning your graduate school test beforehand.
Here are several important rules for your future steps:
you have a right to retake the GRE once every 3 weeks;
you can register for the test 5 times during the year;
you should retake the GRE with the purpose of improving your scores only.
So, try your best and be ready for the day of your exam. It would help you to pass the test once and avoid retaking it in the future. Well, you would also save money on GRE fees.
GRE Structure and Other Particularities
You will face a standard structure, no matter the time or place to take a test you choose. There are 3 sections in the GRE:
the one who is dedicated to reasoning skills. It checks your knowledge in math;
the second is about analyzing. It shows whether a person can think critically or not;
the last one checks your quantitative reasoning abilities. This is a skill to understand the content between words.
Another important particularity of the GRE is its format. You can work with a computer-delivered test or paper-delivered test. Depending on the type, you'll face several differences.
For example, the computer-delivered format has 6 sections and lasts for 3 hours and 45 minutes. It starts with analytical writing, then it's a turn of verbal reasoning part, and finishes with quantitative reasoning questions. After the third part, you have a 10-minute break. Usually, students are asked to take an additional unscored section, for example, research.
The paper-delivered GRE is very similar to the previous one. It also has 6 parts but lasts 3 hours and 30 minutes. After the first part of testing your analytical writing, you'll have a 10-minute break. Besides, verbal and reasoning parts can be placed in any order.
Tips to Get Ready For GRE
Experts say that GRE is such a type of test that allows you to get prepared just in one night. But it is recommended to focus on potential questions for several weeks. Remember that your future education program and career depend on your scores. For this reason, most study plans have a recommendation to plan your preparation in 8 weeks. Such a program means you require several hours per day.
To make your preparation fast and efficient, you need to keep these rules:
memorize the types of tasks and subjects you can face;
refresh your knowledge from high school you have forgotten;
improve your vocabulary for verbal sections;
make practice tests to reveal your strengths and weaknesses;
leave a night before free for letting your brain relax;
plan your schedule to have enough time on preparation.
Conclusion
Making GRE is not the biggest challenge of your life, but this test is extremely important for your graduate school program. There are plenty of particularities you need to know before setting your date and place for examination. That's why you should take all advantages from this guide and follow experts' recommendations.
Also, make sure you have someone to rely on during your preparation. It could be your friend with experience with GRE or a professional writing company. It's great if you have a person to consult about the best program for education, the types of tasks in the exam, etc.
Remember that you are always welcomed to cooperate with our writing service. Our professional writers perform all possible academic tasks for students, so know the inner life of you like nobody else. We are capable of consulting you for free or making any assignment while you are focused on preparation for the GRE. This is your great chance to be on time with your current and future educational plans! So, let's make the best graduate school program yours.
What Should I Do if I Need Some Help?
We are a team of professional editors and writers who work 24/7 to help you deal with the complexity of your work. Contact us for paper help right now and get an "A" grade!