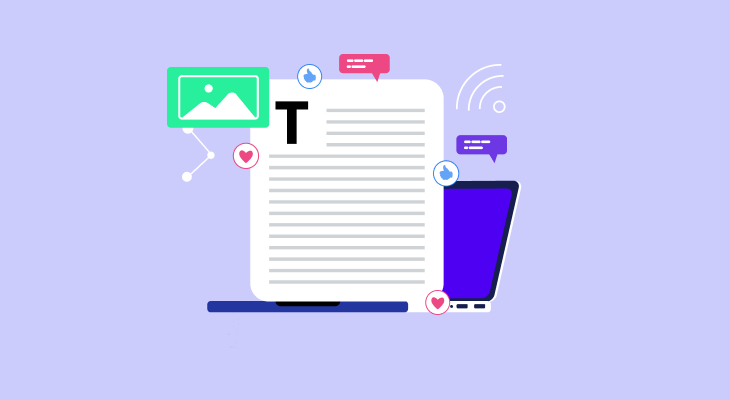 A persuasive essay is almost similar to the argument essay but has its peculiarities. When working on it, you should convince your reader that you have an argument to believe. However, writing this type of essay isn't that easy. The process is pretty complicated. And everything starts with choosing a topic and conducting your research on it.
Supporting the issue under discussion will be also your task. But the first thing you should do with special attention is choosing your topic to write a strong persuasive essay. Find out how to do it successfully in our article!
The Choice of a Topic
In case there are some difficulties in the choice of your topic, you can apply for professional help. But if you want to choose a topic and do everything yourself, just follow our tips. A relevant and interesting topic is a must when it comes to writing a persuasive essay. This way, your essay will be more convincing. Don't forget to reduce the topic throughout your essay.
If you don't know to what position on the subject you would like to address, try to write down the ideas coming up in your mind even if they seem irrelevant. Once you do that, connect your ideas and form sub-topics to explore them in detail.
Writing a Persuasive Essay: Main Steps
Although the preparation process may take some time and effort and may seem not that easy, everything is doable. The writing process consists of the following steps:
Stating facts;
Writing your thoughts in a logical order;
Conclude.
Here is what you should do once you have picked up your topic:
If you know already what you will be writing about, you should select the desired position and think on the solution for the issue discussed based on your personal experience.
Think well who your target reader is. Find out if the audience agrees with your viewpoint, is neutral, or disagrees totally.
Do your research. Use only credible and related sources to collect the evidence. Don't use the evidence that is older than 5 years old. You can apply to the experts in the field and their works and use the library of your college.
Now think of the structure of your paper. Add more evidence if necessary, put everything into the right order, and don't forget your goal.
Start with a hook. The very first sentence has to be attention-grabbing and eye-catching to get the attention of your readers at once. It can be anything – facts, quotations, metaphors, statistics, rhetorical questions, etc.
Create a powerful conclusion.
And now let's choose the right topic. To make it easier for you, we have grouped them into categories.
Funny and Interesting Topics
If you don't feel like writing about something serious, you can choose a funny and unusual topic from the following list:
Who cheats more – men or women?
Can drinking wine every day make a person healthier?
Do women love pink more than men?
Can moms be good football players?
Should you add your parent to "friends" on Facebook?
Should you follow your parents on Instagram?
Can humor improve the results of work?
Should homework be forbidden?
Are blondes good in science?
Do muscles affect our IQ?
Persuasive Essay Topics for College
If you are a college student, pay attention to the following topics:
Recycling VS donating: what is more important?
Does hard work in the workplace help us feel better?
How embarrassing situation can change our life?
Does self-confidence make people successful?
Do hobbies improve certain of our skills?
Is it important to try new things?
What if we face war?
Writing assignments VS oral presentations.
Why do people need to be right?
Does music really relieve stress?
Should colleges provide students with free food?
Does money make our life better?
Should students keep their phones in classes?
Should we study every day?
Do children love pets more than adults?
More rigorous health policies in school cafeterias.
What is the most boring hobby?
Middle School Topics
Middle school students can choose from the following list of topics:
Is the death penalty really effective in reducing the crime rate?
Can the modern young teach something the older generation?
How high taxes for rich people improve our economy?
Should people keep exotic animals at home?
Is it necessary to be always honest?
Should young people decide on their own if to join the army?
Should the internet be free for everyone?
Are human needs more important than those of wild animals?
Should all of us recycle?
Is life now better than 30 years ago?
Controversial Topics
If funny topics are not for you, think of something more serious and choose from the following controversial topics:
Is polygamy illegal?
Should euthanasia be banned or legalized? Why?
Are genetically modified organisms really dangerous?
Stem cells usage.
Should gay couples be allowed to adopt children?
Should judges have the sole power of making decisions?
Is torture a powerful tool when it comes to national security?
Biological weapons: Pros and Cons.
Should children under 12 use social media?
Topics on Education
Should teachers pass their professional tests similarly to students?
Should the time of lessons be shortened?
Should the number of assignments be reduced?
Are ACT and SAT effective examination tools?
Should we study business-related subjects?
What is the role of information technologies in the life of modern students?
Traditional education VS remote education.
The necessity of PE.
Should parents help children with their homework?
Topics on Science
Is computer science such a valuable academic subject?
What are the effects of global warming?
How should people treat animals' habitats?
Are cell phones totally safe?
Can fossil fuel be substituted by alternative energy?
Should law-enforcement bodies apply DNA profiling in their activities?
What can we do to prevent some species from extinction?
Is cloning immoral?
The pros and cons of vaccination.
Topics about Animals
Is hunting wild animals ethical?
Should we use microchips for homeless dogs?
Is using animals in circuses ethical?
Can we keep exotic animals at our homes?
Should pets be euthanized?
Should we keep pets outdoors?
Breeding animals for getting combined hybrids.
Punishment and rewards for home pets.
Can we test beauty goods on animals?
Should hunting be banned?
Get Professional Persuasive Essay Help
Working on a persuasive essay is not an easy but doable task. You should devote some time and effort to complete it. And good grades are important for your career and future. However, if you don't feel like having enough time or necessary skills or knowledge of the topic, you'd better entrust such a responsible task to professionals.
Our professional writers can help with any subject and any type of essay. You can get professional help in sociology, economics, psychology, politics, art, literature, history, and many other subjects. We guarantee a 100% result and the full satisfaction of our customers. On-time delivery and an unlimited number of revisions are a must for us. And delivering works of top quality is our priority.
Don't procrastinate and don't lose precious time if you don't feel like writing a good essay on your own. Place an order right now and enjoy your excellent result tomorrow!