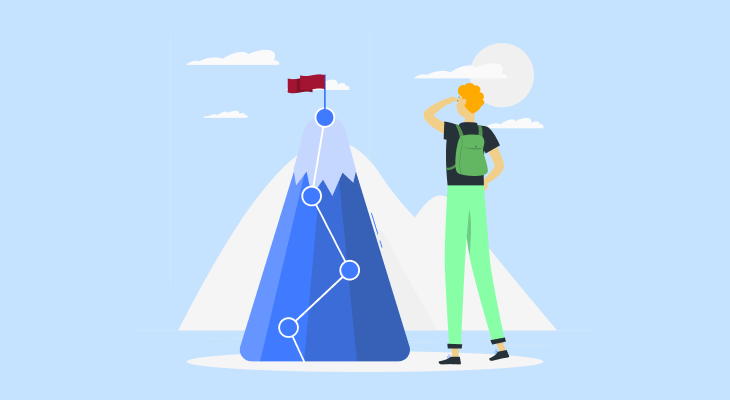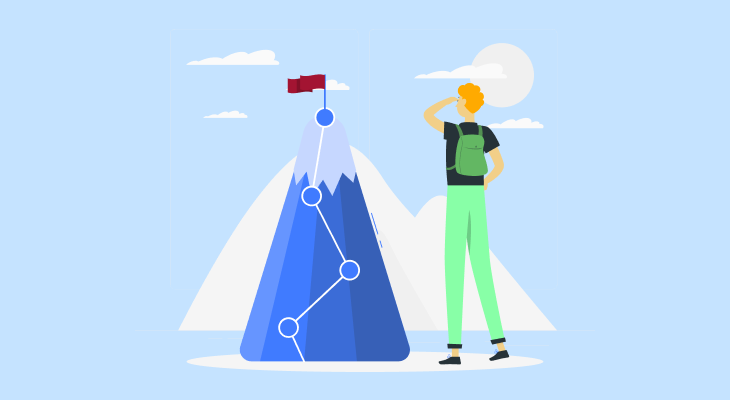 Letter of intent is a letter, which comes along with an admission essay, answering a job vacancy or business partnership details. Thus, a letter of intent must be written according to all the demands and meet your initial goals. Usually, letters of intent are used to introduce oneself and to show interest in the offer or program.
A well-written letter of intent supports your application and explains why you are a perfect candidate for the position. This letter should be sent together with a resume upon a request. But don't worry, it's rather easy to write a letter of intent. Just follow the guidelines below!
When a letter of intent can be used
You have probably heard of a cover letter, which is sent when applying for a particular position. However, a letter of intent is a better idea when you want to show the employer that you're interested in the company even if there are no new openings. A letter of intent can also be used when there is no specific program opening, but you still want to join a certain college or university.
Thus, a letter of intent can be used when:
You are submitting resumes at a job fair;
You are researching several companies and find a potential employer, who meets your goals and interests;
You have heard that a certain employer is looking for a candidate, but there are no vacancy postings yet;
The employer has posted jobs for other positions but still employs people with your experience and skills.
A letter of intent gives a great opportunity to submit a resume to a potential employer, even if there are no jobs in this specialty. This gives employers a chance to see that you are interested in the company and will encourage them to evaluate whether the company needs someone with your skills.
Tips on writing a letter of intent
Our writers have collected all the tips and guidelines on writing this complex but rewarding letter. Follow them attentively and get a job offer of your dreams:
Read the instructions attentively. The first step is always getting familiar with the requirements and instructions. Look carefully at what the company is willing to see in the potential candidate before writing your letter of intent. We recommend making a list of the main requirements and checking whether your letter meets all the points before you hit the submit button. If such information is not available in open access, it's possible to find data on the official website of the company or institution.
Know who you are contacting. If it's possible, find out the name and address of the person that will receive the letter of intent. Making it specific will help to gain more points. But it doesn't mean that you should stock the person via social media and subscribe to each of his or her accounts.
Make a list of things to include the letter. This may be your personal information, experience, and achievements. Don't forget to mention how you are going to contribute to the institution and how your background may help. Try to make your letter of intent detailed and personalized. Outline your skills, objectives, and features that distinguish you from the rest.
Start with an introduction. Every letter of intent should start with your personal details. Tell about the current position, the vacancy you are interested in, and other necessary data. Be specific, give all the details on the company, university, and even individuals that can impact the decision.
State qualifications. Devote a separate paragraph to the qualifications and skills you have in the area. Don't forget to tell me about the mastership of different programs and knowledge. This will be a great plus.
Elements of the letter of intent
While every letter of intent may differ depending on your goals and experience, there are still a few elements that you should remember when writing it:
Reasons behind the letter. Explain how you have learned about the vacancy or the company and why you are interested in it;
Highlight achievements. Don't be afraid to state your accomplishments. Explain to the reader why you are a perfect fit for the position whether you're contacting an admission board or company's hiring manager. Use all the skills related to the program or vacancy. However, remain honest;
Praise the company or institution you are writing to. Explain why you have chosen them over the competitors;
Require a reply.
Show that you are looking forward to an interview and indicate your personal information so that it will be easy to contact you. Include a phone number, email, and LinkedIn or Facebook links.
Once the letter of intent is written, you should proofread and edit it. Check the letter word after word on any grammar and spelling mistakes. These corrections should be made when working on the final draft. Make sure there are no misprints or repetitions, and that the chronological or reverse-chronological orders are met.
Also, check whether all the requirements are met. Once all the above stages are completed, it's the right time to submit the letter!
Letter of intent structure: a detailed guide
As an official document or assignment, letter of intent has a common structure that you should stick to:
Greetings;
Introduction;
Body;
Call to action;
Closing.
Below we will discuss each of the sections in more detail, and you'll know what features to include no matter whom you are contacting.
Greetings
The salutation must be professional and follow all the required greeting formats. For example, you may use the common To Whom It May Concern or direct the letter to a concrete person inside the company (if the name is known). While you may have details of the hiring manager, in most cases, you won't be able to know who you are contracting to.
In such cases, use standard 'Hello' or 'Dear Madam/Sir.' We don't recommend using such informal and familiar greetings as 'Hey,' as well as first names. The letter of intent aims to create a professional first impression and to land an interview, so you must remain positive but formal.
Introduction
The first several sentences of the letter of intent should be used to introduce yourself. This section includes your name, short introduction of the current experience, and the reasons why you're writing the letter.
For example, if you have just graduated, tell me about your degree and the subjects you have studied. If you're employed and are willing to work in another company, tell about the current position and explain why you are interested in the company you're contacting.
It's not recommended to include any negative details in the letter. There is no need to explain that you want to switch companies because your current boss is rude or unprofessional. Instead, concentrate on the reasons why you are willing to work for a particular company.
Body
The body sentences of your letter should consist of your experience and skills. It's a great chance to provide additional details on why you would be a great asset to the company. Give examples of the situations when you have achieved a certain goal and contributed to the company.
Don't forget to quantify your achievements. You should always emphasize how your skills and background may be useful for the employer. Everyone's looking for a person who may contribute to the company and boost profits. Be that employee!
Call to action
This is the last paragraph of your letter of intent, where you express what you want the recipient to do after reading the letter. For example, you can thank the potential employer for spending the time reading your letter and ask to contact you about further cooperation.
You may also indicate your contact details after the signature. This will greatly simplify the process of getting back to you in case the hiring manager or employer likes your resume.
Closing
The final part of your letter should be a formal closing. For example, you can just write 'Thank you' or 'Sincerely.' We recommend avoiding informal sign-offs like 'Yours truly' and 'Cheers.'
Final thoughts
Working on a letter of intent may be rather challenging, especially if you don't have any prior experience. While we all know how to write college essays and reviews, a letter of intent seems a rather difficult task. However, our experts have written a detailed guide, and now you know how to master the assignment with ease.
But there are times when writing a letter of intent becomes a real nightmare: when you have lots of other tasks to complete or when you need to make sure that the letter is flawless. No matter what your reasons are, our writers are there to cover your back.
Contact our managers or place an order through the website, and we'll create a perfect letter of intent in a blink of an eye. We are reputable writing service, and you'll be pleasantly surprised not only with the quality but also with the prices and additional features that we offer.