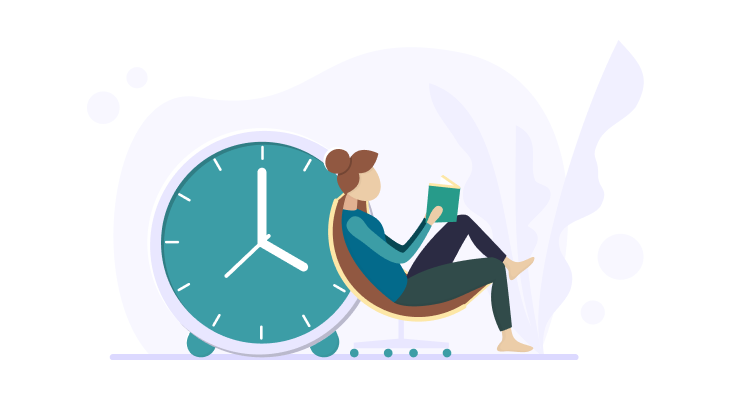 In our time, immigration is a phenomenon that occurs much more often than it was before. The two main causes of that are economic development and technological progress. Along with that, the social divergence between poor and rich people becomes more visible, which leads to migration rise. As a result, the topic of immigration is more mainstream nowadays. So, teachers and other educational workers consider it important for students to write essays about immigration.
In your paper, it's possible to cover a great number of issues connected to the migration process. Before dipping into it, though, keep in mind that there are specific rules and requirements to the paper, which are common for any kind of assignment. That's why, in our article, we will look into several approaches to working on a research paper in general, as well as on paper devoted to immigration.
In the same way, you prepare for other essays, and an immigration essay requires proper plot planning, relevant information and facts, and adequate citation. Topics about immigration vary: you can address a topic of immigration history, its pros, and cons, impacts on people and the society as a whole, legislation, as well as illegal aspects of this event.
At first, glance, composing an immigration essay seems quite a complicated task. However, our guidelines and recommendations are aimed to help you. Simply read further, and you will discover lots of valuable tips and prompts, which will throw light on your assignment. And you will get an idea of how to write an immigration essay.
Defining the Problem of Immigration
Prior to working on your essay outline, try to understand the notion of immigration, its kinds, and prerequisites. Then form your opinion about this phenomenon on the basis of this information.
So, immigration is the process of moving to a foreign country for permanent living. Correspondingly, immigrants are people who experience this process.
'What are the reasons for people to change their place of residence?' you may ask. As a matter of fact, the reasons may be various for different people. However, among the most frequent causes of immigration are the following:
military activities and wars – living in the 21st century doesn't dispense people from armed conflicts and wars. In the pursuit of rescue, immigrants escape from trouble spots and dangerous places of living together with their families. It leads to the growing number of refugees.
politics – particular people in some countries are not allowed to acquire education or hold specific positions by the government. For instance, women in some countries can't obtain those professions, which men can, etc.
economic conditions – lots of people leave their motherland because of underdevelopment, high unemployment level, low quality of life, high taxes, etc. They migrate to other countries in search of a better life.
human rights and liberty of speech – in several countries, there's still discrimination on ethnic grounds, based on religion and other things. For that reason, people can't enjoy the niceties of life in the same way as others because of their social or marriage status, etc. What is more, freedom of speech doesn't exist in some countries, so you can be put to prison after posting your thoughts on social networks or sharing your opinion with the neighbors.
on personal grounds – people also may choose to move to another country, hoping to get a better education there or just pursue a goal to live abroad, etc.
Immigration Essay: Keep to the Structure
If we return to the process of writing, start with brainstorming the ideas for your immigration essay. After you've collected several topics, read them all once again and decide which one seems most suitable for your assignment. Also, don't forget to prepare enough sources for the paper.
The next thing you need to do is to create an outline for an immigration essay. Usually, any essay consists of 3 parts, i.e., introduction, body, and conclusion. No matter how many paragraphs you have to write, these 3 elements must be included.
The introduction is always a part of an essay, where you create a hook for your audience and state a thesis sentence. As an example, for an immigration essay, try to attract your readers' attention with some burning problems of immigrants, which you've discovered during the research.
The essay body has its peculiarities based on the type of assignment. If we speak about argumentative or persuasive essays, some arguments are essential there to support your vision. In an opinion essay, you must logically and consistently express your beliefs and thoughts to keep your readers from getting bored.
A conclusion is aimed to restate the thesis sentence and main ideas expressed in body paragraphs. Make sure to summarize the information, in other words, without repeating what was already said.
Legal and Illegal Immigration as an Essay Topic
Students can use lots of immigration aspects as a central point of their essay and write about. If you are thinking about describing immigration in Europe, it's advisable to research the European migrant crisis issue.
Immigration in America is a popular topic, but a bit narrow, especially compared to illegal immigration, which is more disputable, and, thus, more popular. Before writing about it, you have to understand the difference between the two types and their consequences for migrants and the community in general.
So, in the case of legal immigration, people get the residential status as directed by government enactments. If immigrants arrive in a foreign country without legal permission and remain there without corresponding documents, it becomes illegal immigration. How bad is it? It's up to you to research and describe in your essay.
In any case, if you are writing about illegal immigration, don't forget to include its consequences on the economics of the host country. For example, incomers usually take any jobs, which can bring them some income. Employers use immigrants' necessity to support their families and don't pay taxes or furnish insurance for such labor forces. They pay less money than is really required. And, as a result, citizens face job cuts, and government revenues are getting lower. By the same token, education, health care, and other important spheres struggle from cuts.
The existence and outspread of illegal immigration demotivate people to try legal immigration, which is more expensive and difficult to achieve.
What is more, illegal immigration sometimes leads to the growth of terrorism and acts of crime? And this is another topic to write about, which you can study more deeply if it appeals to you.
Besides this, you can also write about overpopulation as a cause or effect of immigration: poverty, pollution, and water shortage force people to look for better conditions in a strange land. On the other hand, immigration itself leads to overpopulation, lack of jobs, and pollution in the host country.
50 Topic Ideas for Immigration Essays
We hope now it is clear for you how to write an immigration essay, but some topic ideas may still be useful. For this reason, experts of our writing platform have prepared several interesting topic examples, which you can use in your essay.
It only remains to read through the list below and select those topics you consider suitable and catching. They will serve you as an inspiration source for your future writing.
How did immigration affect the economy of Canada and the USA?
Immigration vs. emigration: Consequences and impacts on Religion.
Illegal immigration.
The position of Canada in the history of immigration.
Legal immigration as compared to illegal immigration in the USA.
Interrelation between immigration and crime level.
Benefits and drawbacks of immigration for the immigrants.
Immigration control policies and admissions.
Immigration vs. ethnic relations.
Hunger in the world.
Aboriginal Australians before the First Fleet arrived.
Legislating national safety.
Illegal migration.
Globalization in politics.
Poverty among aboriginals.
Solutions to world poverty.
Rural and urban poverty in the USA: Difference.
Poverty after immigration.
Consequences of immigration: Immigrant children.
Female immigrants from Asia
Migration from Mexica.
Growth of population and migration processes.
Reasons and results of native American migration.
Labor migration and funds transfer in the middle east
Overflow of population.
Industrialization of the 19th century: New technologies & business strategies.
Clandestine workers in the USA.
Hardships that immigrants' children face in a foreign linguistic environment.
Population issues around the world and in our country
How illegal immigrants affect the American way of living.
Connection between crime rate and unemployed immigrants.
What happens to illegal immigrants in the United States.
Should the government deport illegal immigrants?
Nation of immigrants
Society trends and their influence on suburbs and cities.
How does overpopulation affect our environment?
Global causes of poverty.
Growing population and economic development.
Poverty in Africa.
Immigration statistics in the US in the past decades.
Attitude of host countries' population towards the immigrants.
Level of safety of modern immigration policies.
Vital health concerns in the communities with a big number of immigrants.
Assimilation in foreign communities: How stressful is it for immigrants' families?
Immigration tendencies over the past 50 years?
Strict rules, which are irrelevant in terms of illegal immigration.
Connection between illegal immigration and terrorism.
Changes in the immigration system after the events of September 11.
How do volcanoes and climate affect immigration to America?
Impacts of immigration on the Industrial Revolution in the USA 1880-1920.
The Final Insight
An immigration is a very interesting topic to write an essay, since you may learn many new historical events. However, some students find it boring or simply don't have time for the task. If you have any difficulties with writing an essay, just leave it to our experts and they provide best essay help!