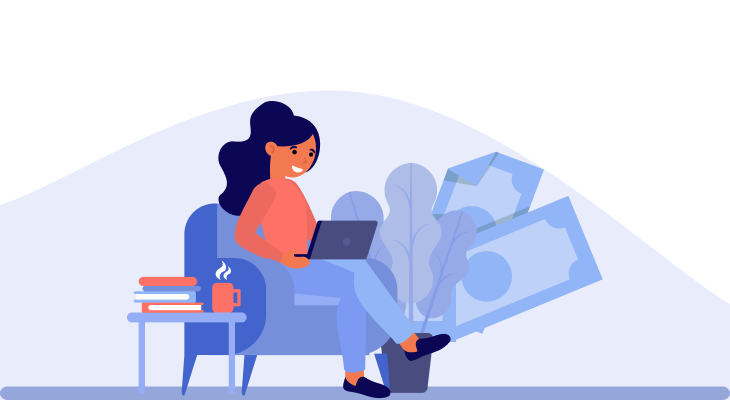 If you have already finished your paper, and now it comes to creating a proper reference list and in-text citations, you have got into the right place. In this article, we provide tips and examples on citing references in the CSE style. You will be able to make flawless references with our help. Let's get started!
What Is CSE, and When Is It Used?
CSE (Council of Science Editors) style was introduced in 2006. Until 2000 it was recognized as the CBE (Council of Biology Editors) style. It is widely applied for academic papers in Natural Sciences, mainly in Biology. It involves both a bibliography, in-text citations. In the bibliography, all the necessary information about the sources is provided, while in the text, you have only brief information. However, the references may be different according to one of the three CSE systems available. Let's have a closer look at each of them.
A Brief Review of 3 CSE Styles
The in-text formatting details and the bibliography organization are different in each of the 3 systems.
Citation-Name System
The sources in the reference list are placed in alphabetical order according to the authors' surnames. The in-text references are cited according to their numbers in the bibliography at the end of the paper. For instance, if you have in-text 2, it relates to the second source according to the alphabetical list.
Example: Due to the new virus model 43, which was introduced in 2016, the cells are divided into several groups 54, 62, 65.
Citation-Sequence System
According to this type, the source number in your reference list corresponds to the sequence in which you refer to them in your paper text. In-text citations should be created according to the number from the bibliography. For instance, 3 in the reference list means the third source you mentioned in the text.
Example: This kind of connection is observed between different systems inside the animal body, such as muscles 4, bones 5, and joints 6.
Name-Year System
The highlight of this style is that it doesn't include any numbers to cite at all. The reference list at the end is organized in alphabetical sequence. In the text, references include the author's surname and the publication year in parentheses.
Example: According to the recent investigations (Johnson and Smith, 2018), the problem of energy balance is increasing, especially among younger generations. People who follow various kinds of diets (Brown, 2011) are experiencing a lack of necessary nutrients.
If you are writing an article for a journal, check out the requirements to find out which system you need. If it's just a class paper, just ask your professor which one to select.
Tips for Formatting in-Text Citations
In-text referrals are essential to include, as they boost the quality of your work. They offer a specific source of reference without interrupting the flow of thoughts in your paper. The reader is directed to a certain page in the book, magazine, journal, or other sources. The validity of your work improves as you inform the readers of the sources you used, no matter if you paraphrase or quote directly.
Here are a few pieces of advice on how to build perfect references in the text with examples involved.
The numbers are superscripted, placed before the punctuation marks (periods or commas).
Model: Post-traumatic syndrome is often experienced by army officers2.
But certain journals use different formatting for the numbers, such as parentheses or square brackets, or place the superscripted number after the punctuation marks. Make sure you get acquainted with the requirements of the specific journal where you are going to publish your article.
Examples: The appearance of a new kind of mental disorders is caused by the impact of innovative technologies on teenagers. 7
The classic example of division is castes of insects: functional, reproductive [4].
Various bacteria classes have different levels of adaptivity to oxygen (2).
Numbering the References in the Text
Citation-sequence style numbers the sources due to the reference order. This way, the first one is 1, the second – 2, and so on.
The citation-name style involves alphabetical numbering. For instance, number 4 means the fourth source in the list.
If possible, place the source number right after the phrase or word, it's not preferable to put them at the end of the sentence.
How to Cite Many Sources in One Sentence
When more than two numbers aren't mentioned continuously, use commas (no spaces) to separate them.
Example: Widespread eating disorders result in overall exhaustion, inevitable changes 3,5,12.
Citing One Source in Many Sentences
Use the source number at the end of every sentence where you mention it.
Example: Previous researches were focused more on the reasons for problem appearance (3). They have proven it was caused by numerous factors, but mainly the genetic one (3, 5).
Citing Figures and Tables
It's not recommended to use superscripted numbers. Better use the letters, as a, b. Besides, create a list of them after all the in-text references.
Make a Bibliography
The aim of building references is to enable the reader to track down any source you mentioned fast and effortlessly. CSE created standards to organize easy, predictable reading.
What Should I Call My Reference List?
This is the very first question, which can pop up in a student's mind. The list needs to have a formal title. It can be References or Cited references, Bibliography, or Literature Cited. When you have sources, which you have not mentioned in your text, you require a special list for them, called Additional References.
Reference Formatting
The first name of the author is placed after the surname and capitalized.
Example: Smith MD, Bryan MJ.
In the book, title or article heading, only the first word is capitalized.
Example: Ultimate vitamin encyclopedia
Don't italicize the whole title. Only names of species need to be italicized (if the title involves them).
Example: Main insect classes: Odonata and Orthoptera.
Abbreviate the journal titles according to the ISO 4 standard. It includes omitting unnecessary words, such as conjunctions, articles, and prepositions. Abbreviate and capitalize the important words in titles. Spell out the one-word titles. Don't involve the subtitles in the abbreviated and shortened title.
Example: The Journal of the American Pediatrician Association – JAPA
All article references need to include the volume and publication number. The issue number is strongly recommended, including. To save space, omit the spaces between the article date, volume, and paging.
Example: JAPA. 2018;46:381-85.
End References Examples
Book: Author. Title. Edition. Publication Place: publisher; date. Extent.
Example: Williams M. Bacterial science. St. James: SMK Press; 2008. 406 p.
Book chapter: Author. Chapter title. In: Editor. Book title. Place of publication: publisher; year. Paging for the chapter.
Example: Williams M. The role of bacteria in the human body. In: Olsen JK, editor. Bacterial science. St. James: SMK Press; 2008. 230-36 p.
Journal article: Author. Article Title. Journal title (Abbreviated). Date;issue:paging.
Example: Roberts MD. The study of vitamin D. J Daily Sci. 2012 June 3;23(5):485-88.
Online journal articles have some specifics. You need to include a designation [Internet] and citation date.
Example: Roberts MD. The study of vitamin D. J Daily Sci. [Internet]. 2014 [cited June 15, 2019];23(5):485-88. https://www.ncbi.nlm.nih.gov/pmc/articles/PMC3356951/
Pay attention that hyperlinks are not desirable in the CSE style. Make sure they are not present in your reference list.
Hopefully, our guide will be useful for you. You will be able to make perfect in-text citations, end references using it. In case you still have some issues, there is another option available. You are free to turn to professional help on our website.
Professional Formatting Your References
If you still are not confident whether you can cope with such a challenging task as creating proper references, we can help. You can order this paper service on our website. Our professional and experienced editors are going to make flawless references according to your individual requirement. It is possible not only for CSE style but also for any you need. But our key services are academic writing help for students.
Our expert paper writers can handle any topic for you. We guarantee plagiarism-free writing, timely delivery, and reasonable prices. Save your time for more important things while our expert writers are taking care of your complicated paper.  Provide the necessary assignment details and place an order right now. Don't burden yourself with complicated and time-consuming assignments. We will calculate the price immediately. You will be pleasantly surprised by the high-quality of our writing. Our expert team is ready to help you!