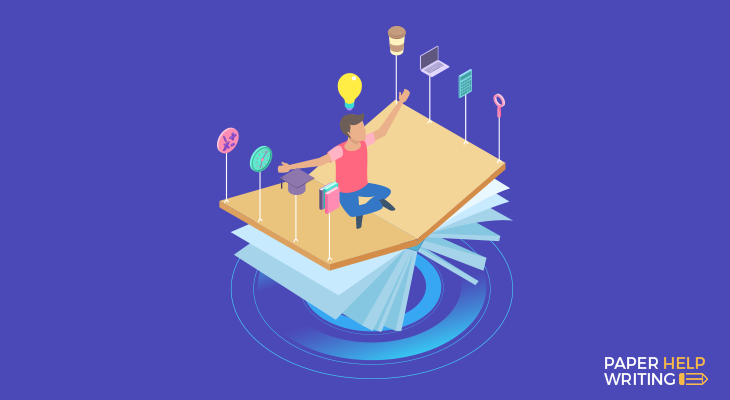 If you are assigned with a compare and contrast essay (sometimes it is called comparison essay) this means that you are required to explain the main similarities and differences of different matters or items. The background of your essay will greatly depend on the origin of the matter, which will influence the structure and content.
You can be asked to compare and contrast such topics, as:
Scientific approaches and theories;
Positions of a particular issue;
Data, figures and statistics;
Literature;
Events and much more.
Essay Definition and Structure
As you get from its title, a compare and contrast essay is about finding similar and distinguishing features of a certain matter. Such a clear task makes it very simple to complete an essay, as you know what features to focus on at once.
When completing a compare and contrast essay, most of the students prefer a 'point-by-point' method. Its structure is as follows:
Point 1: Discussion of the topic A
Point 1: Discussion of the topic B
C & C: Explain how the Point 1 relates or is different from topics A and B
Point 2: Discussion of the topic A
Point 2: Discussion of the topic B
C & C: Explain how the Point 2 relates or is different from topics A and B
Discuss as many points as required by the task.
How to Complete a Compare and Contrast Essay
Such essay is a widely assigned task at both high school and college not depending on the major. That is why you will most likely face it throughout your studies years. Unfortunately, in most of the cases you will be given a particular topic to research, not having a chance to choose the subject on your own.
However, if you are lucky to choose a matter to analyze, you need to make sure it is discussable and has similarities and differences you can research. Make sure the analyzed issues have many things in common and can be compared, as a weak topic may easily let you down.
Make a List of the Main Features
Once you come up with the topic and know what to write about, you need to analyze it and understand how the two main features (events, matters) differ or how they are alike. Then you need to make a list of all your results and ideas.
Such list is not considered an outline, although it is a great basis for the future work. If you don't know where to start, you can get access to a database of compare and contrast essay samples. They will help you to get started and introduce to winning strategies and tools.
Where to Start
Once you have completed the list of key features of the topic, you need to range them depending on the value and decide whether analyzed matters have more similarities or differences. This will help you to create a thesis statement, which needs to reflect all the conclusions you have made.
Remember, the result of your thesis statement should be either 'similarities overcome differences' or vice versa.
Introduction
The first paragraph of your essay should encourage the reader to continue and learn more about your research. That is why you need to concentrate on the key elements of the analyzed and compared matters, explaining what questions you are going to answer in your work.
The introductory section should explain what things you are planning to compare or contrast, so make sure you use clear definitions (or explain them if necessary). To engage the reader, try to use various tools of a hook sentence. They may include a rhetoric sentence, anecdotes and jokes, statistics and interesting facts.
Your introduction is a sort of an outline of your future work, where you describe what you are going to talk about in your essay.
Body Paragraphs
As any other type of an essay, a compare and contrast paper needs a very thoughtful planning of its body paragraphs. Before getting started, you need to create a list of the main points, which you want to include to your text and the things you already know.
Take some time to review every item you have listed and try to range them according to importance, similarities and differences. This will help you to skip not important sections and concentrate on those, which will help you to develop the topic.
When you research the topic, try to use facts and data, which is not known and try to make your essay as informative and interesting, as possible. Remember that your subject may be quite simple and most of the audience already knows what you are trying to compare and contrast. That is why make a deeper research and concentrate on unknown facts.
Conclusion
The final section of your compare and contrast essay is as important, as the rest of the work and you need to make sure you do your best when summing up everything you have discussed in your work. Remember, you need to paraphrase your statements, avoiding making new assumptions.
You can also make prognosis and predictions for the future if it is appropriate.
Outline of a Compare and Contrast Assignment
There are different types of methods, which you can use depending on the goals you are chasing and the demands of your professor. Such methods include the mentioned Point-by-Point, the Alternating and the Block (Subject-by-Subject) ones.
Usage of the Point-By-Point Methodology
You are already familiar with the structure of such method (if not, scroll the page up) and the only thing to consider is that it is the most accurate and up-to-date method, used by students across the world. It is used, when you want to make your paper vivid and deep, providing a thorough research and provoking questions.
Alternating Methodology
When using this method, you need to discuss various issues, which are related to items A and B, and switch between them based on the main point. For example:
Matter A          First Main Paragraph              First Point
Matter B          Second Main Paragraph         First Point
Matter A         Third Main Paragraph             Second Point
Matter B          Fourth Main Paragraph          Second Point
This method is used, when you have valuable information about every paragraph and want to share it with the audience, not depending whether two items are alike or different. You can add as many points as necessary, although remember about the required length of your essay.
Block Methodology
This method is also called the Subject-by-Subject and needs to be used if you are willing to discuss every point gradually without jumping from one matter to another.
The structure of such essay should look like this:
Matter A                 Paragraphs 1-3                   Points 1,2 …
Matter B                 Paragraphs 4-6                   Points 1,2 …
This method is usually used, when two matters of your compare and contrast essay don't have a clear connection. With such a structure, you can separate two matters and analyze them individually.
If you decide to use such a method, you need to provide only related and relevant details. Moreover, every paragraph you complete should interlink with each other, explaining how they are similar or different. This will provide a clear structure and a powerful message of your essay.
Tips for Completing a Compare and Contrast Essay
If you are allowed to choose the topic on your own, make sure you pick the subject, which is easy to research. If you are not able to find necessary information, you will most likely fail and produce an essay, which no one would like to read;
Try to make an equal amount of paragraphs for each discussed matter;
The biggest mistake of most of the students is just summarizing general points of the analyzed items without actually comparing them;
Make a powerful conclusion. The final part of your work should make a clear statement and explain the readers why the topic is relevant and requires attention;
Follow formatting demands. Every formatting style has its own peculiarities, so you need to make sure you complete your essay according to all of the requirements.
If you still don't know how to make a winning compare and contrast essay, you have a great chance to avoid stress and forget about tiring days at the library!
Our writing company is here to assist you in completing outstanding compare and contrast essays of any difficulty and urgency. Just press the button below and get all the assistance you need!