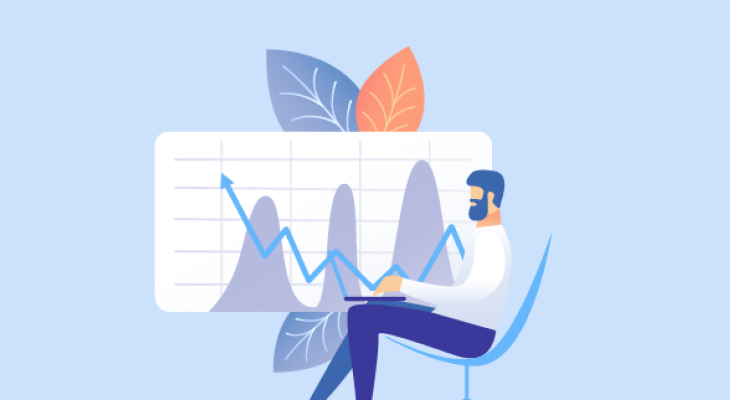 Everyone encounters such an issue at least once in their life. It doesn't matter if you are a scientist or a builder at an enterprise: powerful business writing skills will surely be appreciated. It should be pointed out that a correct and consistent text can help you in your career as well as destroy it. That's why when writing a business text, you need to take into account important characteristics. These relate not only to grammar, but also vocabulary, stylistics, and other semantic aspects.
Business writing is not solely about a correctly worded text. It is an opportunity to express yourself as a person through the text you have written.
Skills of competent writing will be useful especially if:
You apply for the position;
You're asking the administration for a request;
You respond to letters from your clients.
As you can see, the area in which business writing is indispensable is very extensive, and this is not yet a complete list.
For you to know how to introduce yourself and show your decent side, use our pieces of advice.
Tips for Business Writing
First of all, know your audience. You need to find out who will read your text. Try to write what will be interesting for your recipient.
Organize your thoughts. At first, you can make a plan;
Try to be brief and informative. Avoid long descriptions and complicated words;
Be useful, find out what your reader needs to know;
Provide reliable facts;
Use headings and lists;
Your language should be excellent. Proofread your text and fix all the mistakes.
It is better to use active voice than passive.
Give the conclusion of your ideas.
Remember about the style: you don`t write a letter to your friend. Don`t use exclamation marks.
What is more important, be direct in your writing. Make your point clear from the very beginning. Besides, don`t spend much time on writing. You can write a perfect letter but send it in one week when your recipient has already forgotten about you. So be operative, even if you wrote a small text.
1. Moderation is the key to your success
Business writing is the same as negotiations but in a written form. You address a person by means of a letter, thus starting a dialogue with them. In real life, you can show emotions and feelings of disappointment or satisfaction directly, but when it comes to business negotiations, you have to show yourself as a discreet and competitive interlocutor.
Firstly, this way you will look more confident. Secondly, it will help you competently arrange your thoughts and put them on paper.
You should pay attention not only to what you want to convey to the other person but also to the actual means you resort to:
Ideas should be carefully drafted and no abbreviations or incorrect word order should be allowed.
The appropriate vocabulary should be used: do not resort to puns or phraseology, because you do not know how your conversation partner perceives it.
If you want to prove yourself to be ready to act, use verbs instead of nouns.
Short words will help you: even if your vocabulary is stunning and extraordinary, try to use appropriate words because they are more convincing.
Remember that your emotional state should not affect business negotiations. All emotions should be left off-screen when common sense comes to the fore.
2. Coordinate your thoughts
Business likes accuracy. If you want to get your message across to your interlocutor, make it obtainable. Proper organization of the message is the key to success.
To make it easier for you, ask yourself the following questions:
What do I want to say?
Who is my target audience?
How valuable is this information?
How will it help the reader?
If you have all these questions answered, feel free to continue writing. If you understand that you are having difficulties, change the subject matter of the conversation or reformulate your statement. You need to understand what your reader wants you to say and what might be useful to them.
Organizing the text is important for the visual perception of the information. The fact is that no one wants to read the text as a whole.
To make reading more comfortable, use such techniques:
Present the information in an abstract, highlighting the basic information;
Divide the text into logical paragraphs use headings and subheadings to structure information.
These aren't just tricks, they're effective steps to make your letter understandable and readable.
3. Remember the actual reason why you started
Each letter has its own message. You should be consistent in your speech. Do not be distracted by secondary issues if you have a specific purpose.
If you want to talk to your manager about pay increases, focus exclusively on this issue. Do not touch on the question of unsatisfactory working conditions or teamwork problems. Thus, your boss will not understand what you want from him, and therefore considers your request unnecessary and not so urgent.
Conclusion
Interpret the subject of your conversation and do not deviate from it during the writing process.
Create a preliminary plan that will guide you.
Define the structure of the written material.
Pay attention to grammar, vocabulary, and spelling
Be concise in your statements: do not clog your text with unnecessary words.
Re-read your text. You can never be sure of the correctness of what you have written unless you read it again. Pay attention to punctuation and position of words in sentences.
You can read hundreds of books about business writing but practice is the best way of learning. Don`t be afraid to rewrite your text many times. Besides, it is very useful to ask feedback regarding your text or turn to professional editing services. You can order an editing & proofreading service form our experts, and we will make your writing perfect.