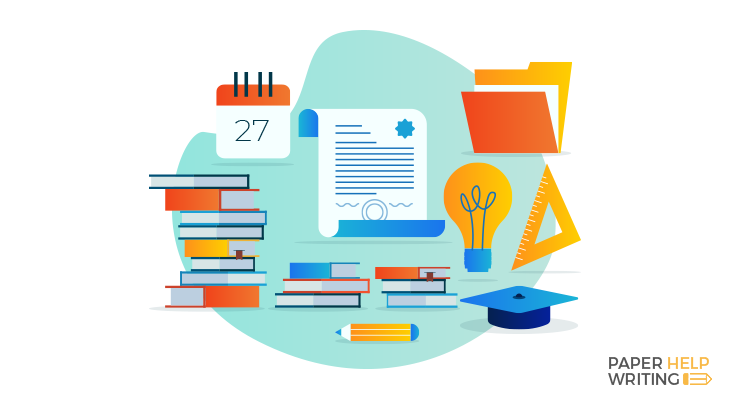 Say, you read a piece that starts with: "Millions of years ago, when dinosaurs were grazing happily on prehistoric lawns, a huge meteorite hit the earth and the natural disasters that it caused lead to extinction of 75% of all the living creatures, including the mentioned dinosaurs". Can you predict what it's going to dwell on judging by the beginning? First, that it is about dinosaurs and their extinction, and second, that it probably explores cause and effect relations between certain events. Finding these causal connections is very useful in life, so learning how to do it – and how to present your findings in a logical and trustworthy way – is a necessary step on your educational path.
Teachers are always interested in making their students think critically and looking for causes and effects of some situations and events. This is the most valuable skill one can master at school. So it is no wonder that cause and effect essays are a part of curriculum of practically every course. Some tutors explain how to write them and some just expect that the students will somehow find it out along the way. If the latter is the case, this guideline is for you. You can read it through and follow the mentioned steps, pick a topic to write on from the offered list, but you can also just order a perfect essay right here form the best experts in the field. Confidentiality, top quality and originality are 100% guaranteed.
How to start writing a cause and effect essay?
As we said, cause and effect writing is supposed to expose causal relations between some facts or events and to support the claims with sufficient evidence. So the primary goal is to pick a topic that does host cause and effect relations and to do it, you need to research thoroughly the area to which the topic belongs. If a topic is assigned, then it is great. But if not, select the topic carefully so that not to create a silly piece that tries to connect unrelated phenomena. That's not what your teacher wants. The length and format of an essay are usually determined by the teacher, so pay close attention to the instructions.
Outline
Now that you picked the topic (let's imagine you did), you need to build a framework of your essay, that is, an outline. Like any other essay, cause and effect piece has introduction, main body and conclusion. Introduction spins around a thesis, the claim about causal relations that you will explore and prove. Body of the paper is separated into paragraphs with topic sentences, and conclusion reiterates what was said in the thesis and across the paper. Sounds simple so far.
Introduction
Introduction informs what the paper will be about and brings in the thesis. The thesis focuses your paper and explicitly lays out causes and effects you will write about. The thesis may be a sentence or two, and it should be as precise as possible.
For example, returning to our dinosaurs. You may want to stress causes of their extinction. Then you will shape a thesis like this: 'A huge meteorite hitting the earth and following tsunamis, clouds of dust and pollution of water caused dinosaurs to disappear'.
You may also want to stress effects. Then you will say: 'A meteorite catastrophe led to extinction of dinosaurs, 75% of water fauna, plants, prehistoric insects and other creatures inhabiting the earth at that time'.
You may also try to combine both causes and effects: 'A huge meteorite hitting the earth and following tsunamis, clouds of dust and pollution of water led to extinction of dinosaurs, 75% of water fauna, plants, prehistoric insects and other creatures inhabiting the earth at that time'. Since many factors are accounted for, the paper will be longer than ones relying on previous theses.
Body paragraphs and transitions
Each paragraph will explore one individual factor mentioned in the thesis, so distribute these factors in your outline accordingly. To ensure that you guide your readers smoothly through your reasoning, use transition words and phrases. There are plenty of them in the language and you can consult any online or offline dictionary to see them. They help in understanding and also help to avoid using the entire sentences for making connections between ideas.
Consider these, for example:
Because of …
Due to ….
Triggered by …..
It flows from ……. That
If ….. then
Since
Hence
Thus
Therefore etc.
Use them to highlight connections between causes and effects and show these relations properly.
Conclusion
Conclusion restates the thesis and mentions some important facts of the paper to make readers remember them after they finish reading. You may also add up some interesting open-end question or emotional appeal to the conclusion, but be careful not to include any new information not mentioned in the paper itself.
For example, look at the following as an example of conclusion: 'Indeed, meteorite stroke and ensuing natural disasters caused dinosaurs to disappear because climatic changes, pollution of water, extinction of their food plants all impacted their life cycle. The rapid decline in food base and deterioration of living conditions could not but drastically shrink their population and left very few of them roaming around. The remaining beings were too few to reproduce quickly, and so the meteorite put a full stop in this amazing chapter of the Earth history'.
20 Amazing topics to write about
Consider topics from different areas of life and choose what appeals to you or what seems easier to write about.
Funny topics for cause and effect essays
Cats napping on students' homework: Causes and effects
Silly people winning most likes on Instagram: causes and effects for teens
Boys wearing blue and girls wearing pink: causes and lifelong effects
What if the Earth is really flat? Causes and effects.
Who might want to genetically design a unicorn and what will be the effects?
Historical topics for cause and effect essays
Web 2.0 and Arab Spring: cause and effect relation
Causes and effect of the Civil War
What were the causes and effect of creating the European Union?
Creation of the State of Israel: causes and effects
Causes and effects of the Great Depression
Challenging topics for cause and effect essays
Extreme inequality in the US: causes and effects for population
Deforestation, extreme precipitation and natural disasters: is there any cause and effect relation?
Causes and effects of developing the volcano theory of dinosaurs' mass extinction
Decline in quality of school education: causes and effects
Increase in school bullying: causes and effects
College level cause and effect essays topics
What causes global warming and where will it go from here?
Race, poverty and crime: developing cause and effect sequence
Eating disorders among teens: causes and health effects
Causes and effects of growing tuition fees in colleges
Causes and effects of school athletes spending most time on trainings
Getting a sublime example essay is not more a problem!
With all this useful stuff in front of you, you may still need a little more help to depart on your writing journey. Having a worthy example of a paper tailored according to your topic and requirements is a brilliant solution, so feel free to ask as about this bit of help. Our editors and online writers will perform the most complex parts for you easily, so you will avoid a lot of troubles and will end up with a great cause and effect essay worth the highest grade.