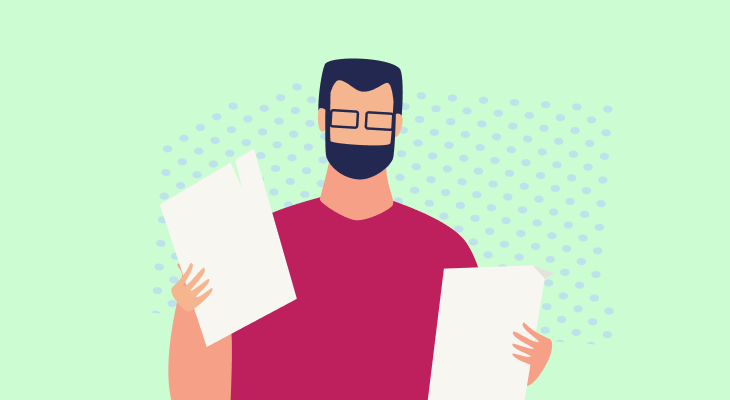 This kind of composition has been widely disputed among scholars. Nevertheless, it is not the most creative task, it works so teachers use it. It might be troublesome unless a writer is aware of its structure and basic writing demands. The most challenging thing can become easy if you properly address the issue. This type of task is a very good way to test students' writing skills, cleverness and consciousness. This is one of the easiest assignments you can come up with while studying. It is aimed at secondary and high school students. It helps to practice so that you don't worry about writing further challenging assignments.
Since there are no special requirements for the content, the writer should focus on the structure. It will help make the assignment subjective and show competence in the given issue. By adhering to the structure, you will be able to easily organize your thoughts and lay them out consistently.
Structure of the 5-paragraph essay follows a standard model:
Introductory part.
Main body (1-3 paragraphs).
Conclusion.
Now let's focus on each of the items in more detail to take to it like a duck to water.
How to write the introductory part correctly
First of all, you have to decide on the subject. What is your main area of interest? What issue you are interested in right now? If you still need help, try choosing one of the following topics:
Climate change: what is the reason and how you can fight it?
National minorities and their place in the social milieu.
The problem of domestic violence and ways to combat it.
My country's political situation: possible risks and challenges.
As you can see, the topic can concern any subject of social nature. The main thing is that you are comfortable writing about it.
Structure of the introductory part
This part should be concise, but at the same time capacious, and consist of 3-5 sentences. An excellent start to your essay will be a hook of 1-2 sentences. In other words, it is an expression, phrase or assumption that will catch your reader's attention and interest him or her. Use interesting facts, rhetorical questions or any other tricks that lead you to the thesis.
The next sentence consists of the main message you want to convey to the reader. It is called a thesis. This statement is your point of view, and you will argue it in the following paragraphs of the essay.
The main body: how to structure it correctly
The main part is usually divided into 3 paragraphs, in which you consistently express your thoughts on the issue of interest and give the appropriate arguments.
The first paragraph is the most important and meaningful. Try to confirm your idea and support it with the strongest argument. Remember that your statement will not be convincing if you confirm it with an example from your personal life or experience. Go through the Internet, look for relevant data on the web or other sources of information. When you have "hard facts", you feel more confident.
For example, if you want to write about the dangers of domestic violence in families, you need to find statistics on victims or specific incidents that have occurred recently. This will show you as an informed and cognizant writer. If the topic of your essay concerns the environmental situation, pay attention to figures, statistics, and research to confirm your beliefs.
The second paragraph should be less descriptive so that the reader is not tired of the amount of information received. It would be appropriate to give less weight to the arguments here. They may be simple and even obvious, but understandable to the reader. Examples from personal life will be an excellent option for the second paragraph.
The semantic saturation of the third paragraph should also be taken into account. When the reader took a little break, you can throw in some more active arguments. In this degree, he will have a vivid impression after reading.
Important tips when writing a 5-paragraph essay
It is very important to look at the coherence and integrity of the text when writing the main body. Make sure that each new sentence is a continuation of the previous one. In each paragraph, cover only one topic and focus on a single aspect of your essay. Do not confuse your reader.
To make the transition between paragraphs natural, use such words and constructions:
As well.
In addition to that.
More than that.
Furthermore.
Besides.
This will help to create the impression of a coherent and well-thought-out text.
A good conclusion is the real success of your essay
When you have shared your observations and reasoned your point of view, you can begin to conclude. What is the conclusion? This is the final part of your essay, still yet informative.
First of all, you need to mention your thesis and paraphrase it. It will help the reader to form a clearer picture of everything he or she has just read.
Then briefly mention your arguments. Put it in 1-2 sentences.
When are done with it, you can resort to an interesting trick: put a hook in your conclusion. The same witty statement or joke will please the reader and even surprise him. Let this hook be somehow connected with your story. You can add why this issue is so important so that the reader accept your arguments. This is a great way to finish the story.
The main points that should not be forgotten when writing an essay in 5 paragraphs
Define the topic.
Stick to the structure.
Give strong arguments.
Make sure the text is readable.
Use linking words.
Be sure that the main body of the text is consistent with the statement in the thesis. If you are not satisfied with it, better to rewrite the thesis to adjust it to the main parts.
Re-read the text and check for any kind of mistakes.
Pay attention to the use of vocabulary. To prevent your text from being monotonous, take advantage of synonyms.
To Sum Up
Five paragraph essay has a typical structure: introduction, the main part, and the conclusion. Firstly, you can write about why you chose this topic and give some general information. Then you provide all the arguments, pros and cons, and the supporting evidence of your ideas. In conclusion, you disclose your summary of the analyzed topic. Don`t forget to use some examples in your story.
After that, you should proofread your text to check whether everything was mentioned and fix all the errors. It will be great if you can give your essay to somebody in order to receive feedback. When everything is done, format your essay according to the required style (APA, MLA, or other) and relax! An essay is the most creative task.
Wish you inspiration and good luck!